►
◄
latest
habitat tv
blog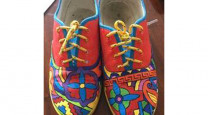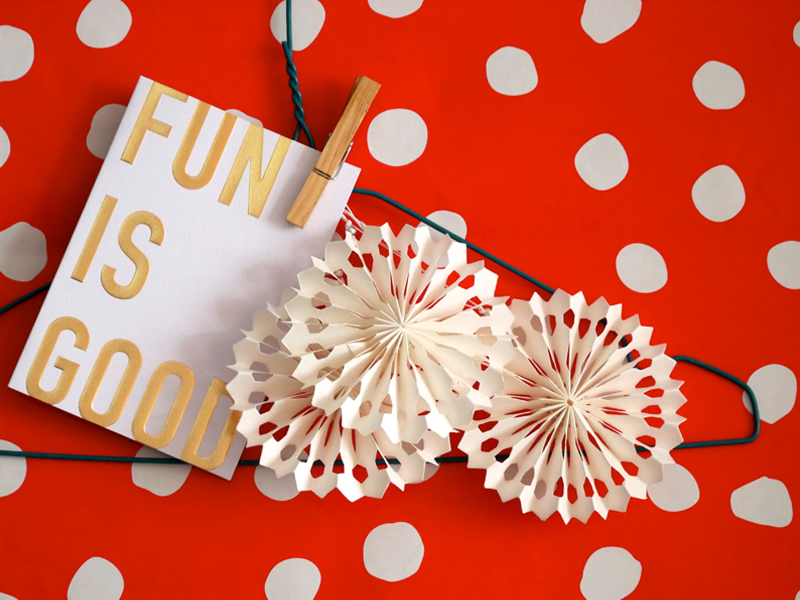 Blog: do it easy for Christmas
21 Nov 2016
Franscesca Storey from Showroom thinks it's beginning to look like Christmas at her place.
Somehow Christmas gives us permission to be extra creative and I'm not talking about bombarding your tree with zillions of decorations. I'm more for general permission to play with areas throughout your entire home.
If you have a colour scheme or theme in mind I'm envious of your preparedness, but my biggest recommendation would be to not over think it. For readers with kids who already add their own unique 'je ne sais quoi' to the home you may as well give your house up (or a portion of it) to a whole lot of fun, colour and joy.
If the last sentence is gets your heart racing or you have to sit on your hands while the kids let their festive feelings loose, can I suggest your own second tree or simple twigs up high in a glam vase to hold harmoniously balanced precious pieces that bring Christmas sparkle and oohs and aahs. Your Christmas happy space, which only you get to style.
Then permit the kids a designated tree or space that they can decorate without adult supervision or rearrangement – this is known in our house as 'viral-decorating'. Think multiple mediums (plastic + wood + paper + tin + glass + wool) completely unbalanced. Sooooo bad it is almost so good.
Whether you're a person who hits the stores early each year, decorating and theming from scratch. Or if you undertake the annual last-minute festive-box-loft-search, it's fun to have alternative ideas to change-up your décor. Here are some tips you might find festively inspiring:
Get your hands on some interesting and fun festive wrapping paper, or make your own with some Resene testpots and brown paper. Pop it behind a simple frame, lean against a wall and it immediately tells your guests and family that you've got Christmas covered AND you're excited about it.
Use what you've got to hand – I'm a bit of a scrooge when it comes to festive decor spend. Christmas is already expensive on lots of levels. But the kids are allowed one new decoration each so I try to be inventive with what's around. Or I upcycle old baubles with paint.
Paper-chain factories: use old comics, papers and dressmaking paper for a range of chains - it occupies the kids for a least a couple of hours and whether they're hung across a wall or loosely bundled around firefly lights in a glass dome, these scream that Christmas is coming.
If you have a blackboard wall created with Resene Blackboard Paint, designate part of it to the Christmas countdown with festive phrases or some pretty bauble sketches.
Baubles don't just belong on trees! Hang groups of baubles (you can be matchy matchy or mix it up) from coat hooks, vintage clothes hangers, chair backs or from picture frames. Use different coloured ribbons to hang them in bundles at different heights.
Don't be afraid to get festive-slogan happy with a whiteboard marker, adding something cheesy, clever or just downright joyful on the glass of framed prints. Draw the loved ones in your lives or sketch Santa in a landscape. It's great for kids to see parents let their style guard down and have a bit of fun.
Glass domes – there's really almost nothing you can't or shouldn't pop under one of these. Star anise decorated oranges, vintage baubles or create a version of a nativity scene that your family might appreciate. Sprinkle a dash of glitter over Barbie, Lego or jungle animal extras and protect from play-fingers with the glass dome.
Walk around your home and spy the places that you can have some festive fun with additional vignettes and displays in nooks and crannies (or as my husband likes to call it 'vomiting Christmas all over the house').
Start your own family tradition. Send the kids out on Christmas Eve to forage for what'll be on the Christmas breakfast table. Make this their responsibility each year.
To make it easy on yourself, walk around the house and pack away some of your general decor and knick-knacks. It'll make it easier for you to then add your festive flair and unpack your Christmas decor but also when you pack those decorative festive items away (sob!) you'll be able to put out again what you loved before so your home-style won't seem so empty or bereft.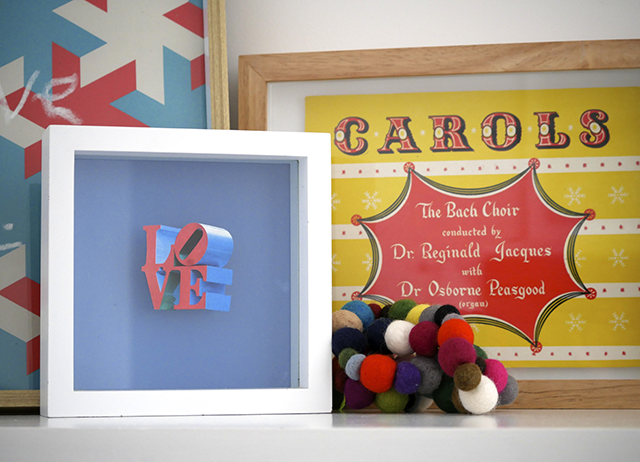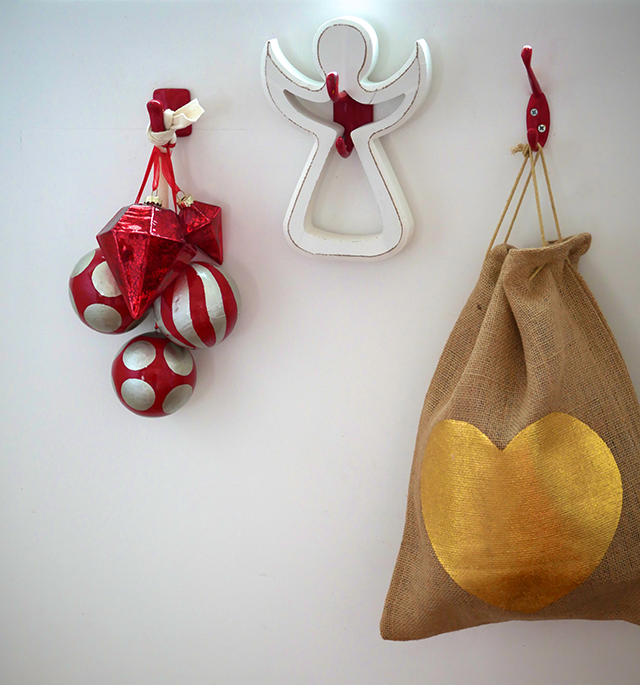 ---
Francesca Storey runs Showroom, an in-home accessories store and styling service, where the stylists create a pop-up showroom in your own home – a great way to try out new looks and to show others how it can be done. See Showroom on the web, on Facebook and Instagram.