►
◄
latest
habitat tv
blog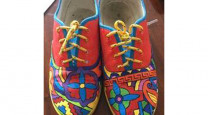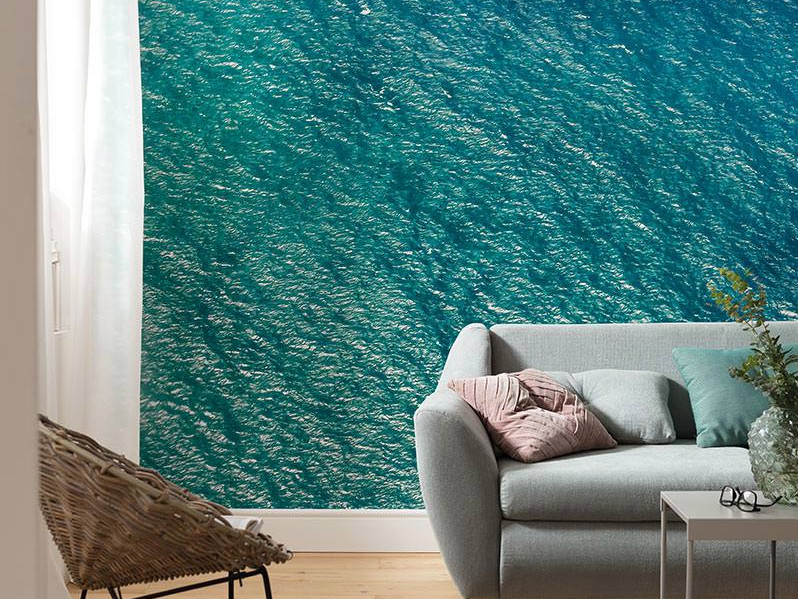 Bring home oceans of style with these water-themed wallpaper designs
29 Apr 2020
Even if you don't live near the ocean, the lure of the beach is undeniable. It's casual, carefree and a majestically impressive display of nature all at the same time. It's no wonder that bringing coastal looks indoors in the form of beach or water-inspired decor is a popular choice for living rooms, bedrooms, dining rooms and more.
Try one of these five watery wallpaper designs from the Resene Wallpaper Collection to bring an ocean-themed look home in a way that's sure to make a big splash.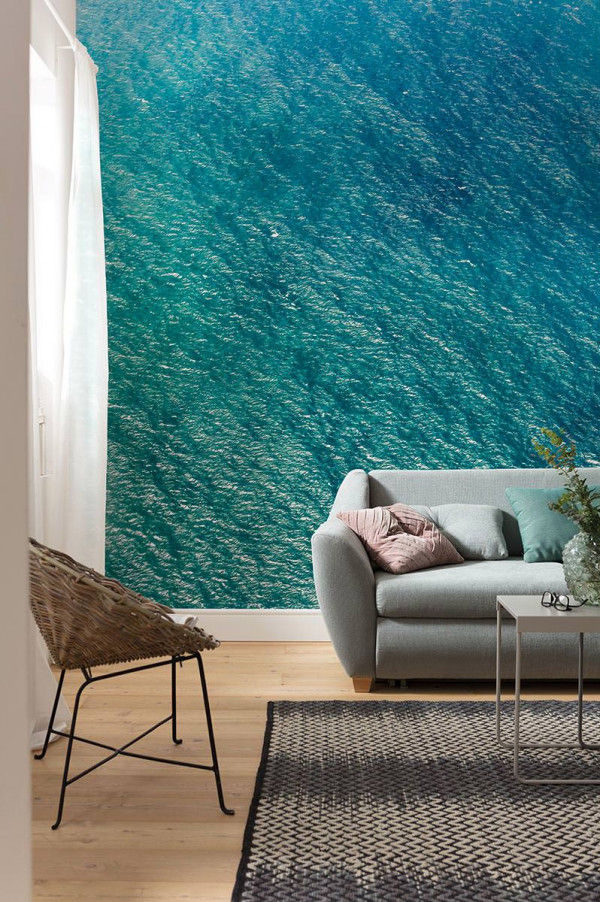 Calm Caribbean-coloured waters, like the ones in Resene Wallpaper Collection PSH96-VD4, would set the stage for serenity in a lounge. Try this mural as a statement wall behind a sofa in Resene Half Mountain Mist, vase in Resene Flax, coffee table in Resene Otter and cushions in Resene Gulf Stream and Resene Coral Tree. Then, add in natural textures like a rattan chair, a woven rug and a bit of greenery to finish off the look.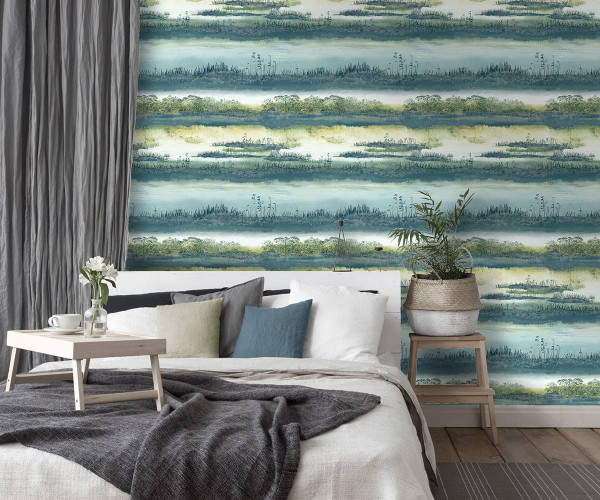 The marshy watercolour waters in Resene Wallpaper Collection 90441 are ideal for a building a restful bedroom getaway, especially when complemented with timber floors stained in Resene Colorwood Riverstone wood stain, semi-sheer curtains in Resene Gauntlet, a throw in Resene Half Ironsand and a couple of cushions in Resene Atomic and Resene Green Spring.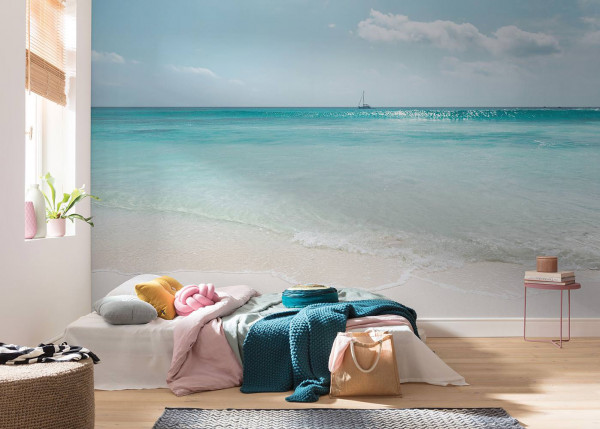 What cool teen wouldn't want the tropical paradise featured in Resene Wallpaper Collection PSH97-VD4 on their bedroom walls? Since this wall mural says a lot on its own, go for walls in trims in Resene Half Sea Fog and simple furnishings with a few vibrant and fun accessories such as a duvet cover and a vase in Resene Paper Doll, a throw in Resene Deep Teal, pillow cases in Resene Hermitage and a statement cushion in Resene Fuel Yellow.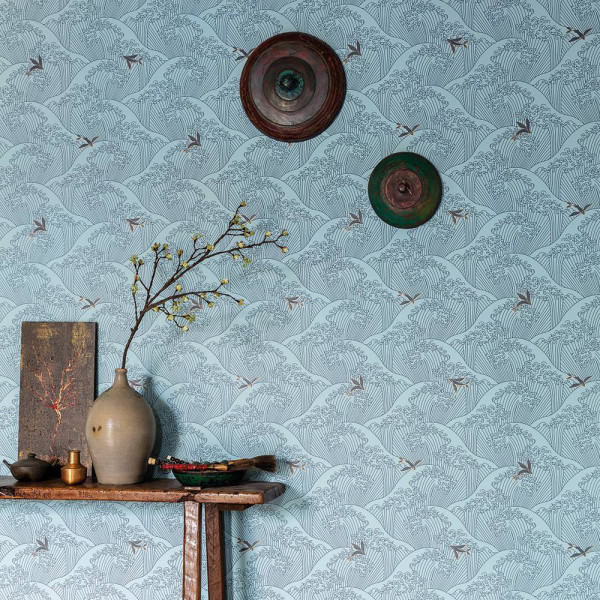 For a worldly look with waves inspired by classic Japanese woodcuts, look to Resene Wallpaper Collection HAN10039. Pair it with surrounding walls in Resene Spindle, a timber floor in Resene Colorwood Natural, a large vase in Resene Dusty Road and just a hint of Resene Swamp and Resene Rustic Red through small wall-hung accessories.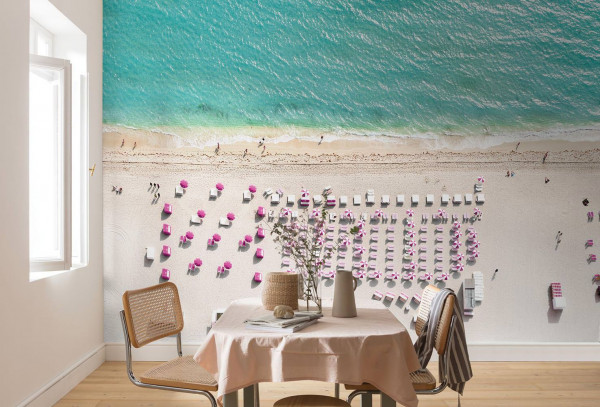 No matter where you live, you could lunch at the beach every day with a full wall mural in Resene Wallpaper Collection P011-VD4. Keep the rest of the space simple and earthy with adjacent walls in Resene Double Rice Cake, trims in Resene Half Rice Cake, a tablecloth in Resene Quarter Kalgoorie Sands and a vase in Resene Double Napa. For good measure, add a couple of picture frames in Resene Smitten to play off the mural's eye-catching beach umbrellas.