►
◄
latest
habitat tv
blog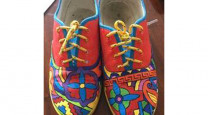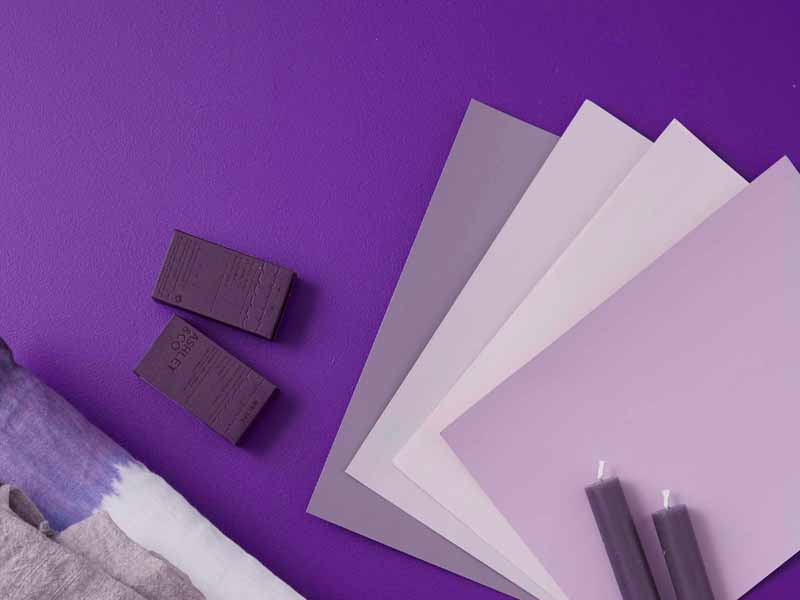 Bring home Pantone's colour for 2018
14 Dec 2017
Fascinating, complex, dramatic. The Pantone Colour Institute has announced its 2018 colour of the year – Ultra Violet. And much like Greenery last year, Ultra Violet looks to nature, or in this case the universe, for inspiration.
"Complex and contemplative, Ultra Violet suggests the mysteries of the cosmos," explains Pantone. "The intrigue of what lies ahead, and the discoveries beyond where we are now."
It's also influenced by enigmatic purples, long a symbol of counter culture, used by musical icons such as Prince, Jimi Hendrix and David Bowie to express their individuality.
How to bring punchy Ultra Violet to your home? This colour calls for you to be creative. Go for layers and accents, starting with a base of the enigmatic purple, such as Resene Blue Diamond or Resene Blue Gem.
We love this flatlay created by Emily Somerville-Ryan using Resene purples and violets, which shows off the beauty of Resene Blue Diamond.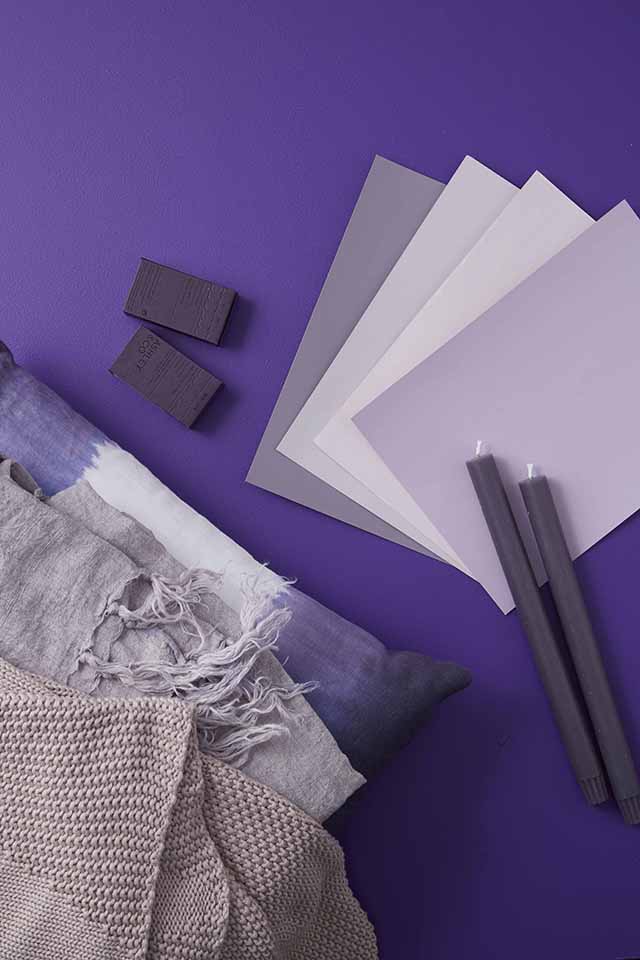 Background painted in Resene Blue Diamond. Drawdowns, from back, in Resene Mamba, Resene Lola, Resene I Do, Resene Marionette. Handwoven Striped Linen Cushion Cover, Geo Knit Bassinette Blanket in Mushroom, Breeze Handwoven Linen Throw Cushion Cover, and Flint Candles, all from Citta Design. Photography by Bryce Carleton.
Pantone recommends bringing the colour to the home through a statement couch, art piece or accent wall. Or paint up vases, pots and frames in deep purples, and layer up with deep violet throws and cushions. Get ready for purple to reign in 2018.