►
◄
latest
habitat tv
blog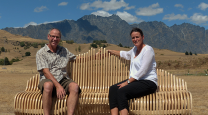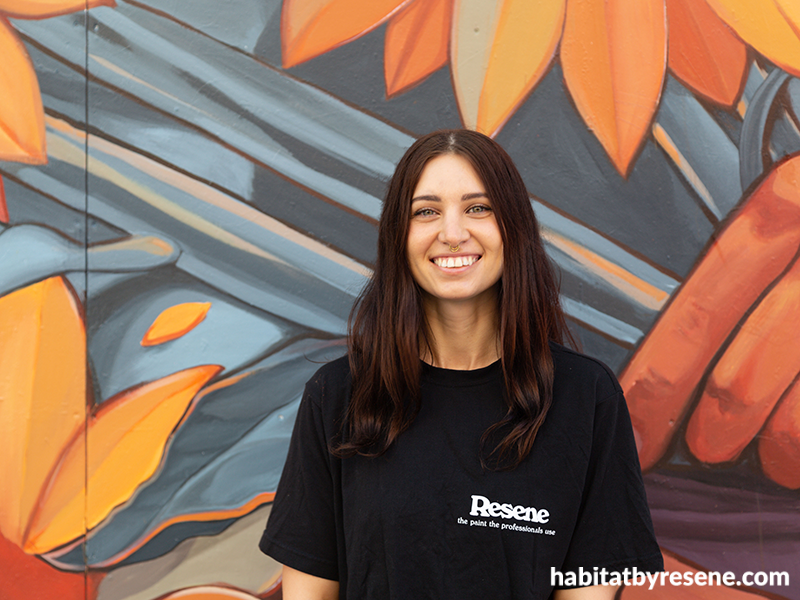 Brisbane muralist making magic with Resene paints
06 Jul 2022
Spaces are never the same once Brisbane muralist Ash Taylor has worked her magic on them. Bland building walls and grey fences are no more – Ash transforms them with lush botanicals, birds and faces painted in Resene colours. "I'm a person who adores being in the outdoors hiking and camping, so naturally the environment, specifically fora, is recurring in my work," says Ash.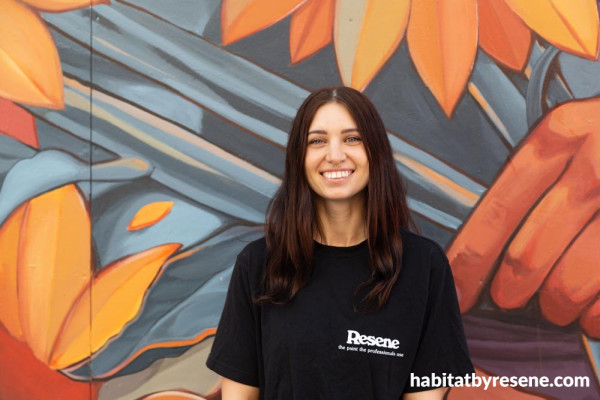 Ash is a fulltime multidisciplinary artist with murals being the focus of her work. Her favourite Resene colour is Resene Flashback.
In 2019 Ash shifted from a career in graphic design to focus on murals, after being heavily influenced by street art and the arts culture she witnessed abroad.
Ash experienced a wildly positive reception to public art she created in Ecuador, Peru and Argentina. It inspired her to pursue the practice back home in Queensland. "I was hoping to contribute to create more vibrant spaces in our cities and towns."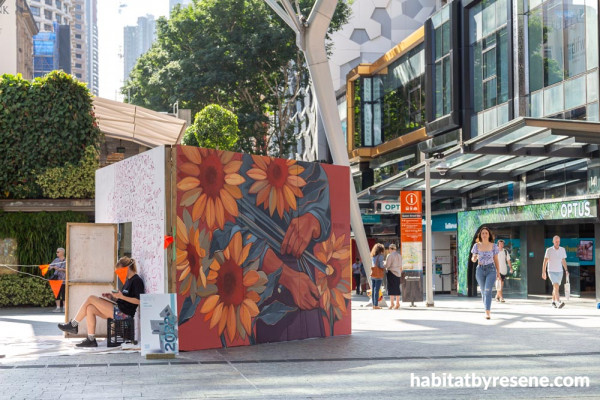 Ash's murals often use bright hues like Resene Cha Cha, Resene Juicy, Resene Bright Spark and Resene Flashback.
She describes her work visually as representative of digital and vector work and relies on nature heavily for colours and themes. "While working as a graphic designer I tended to gravitate towards illustrative design work and had been designing graphics to cover long stretches of hoarding (barricading around worksites)."
It wasn't until a few years later when travelling that Ash had an opportunity to paint a wall. "I hadn't touched paint or a brush in about seven years so it was quite a shock but I absolutely loved it."
Ash says her design process often starts traditionally with pencil on paper. "At this stage I've collected references and begin to thumbnail my ideas for compositions. From here I finalise the composition and render the colours digitally using Adobe programs. Then it's transferred to the wall using a gridding system and installation happens with a mix of rollers and brushes to paint on the Resene colours."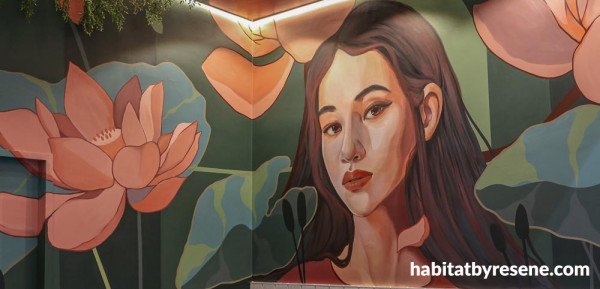 Ash's work often features botanicals, aiming to remind the viewer of the exceptional natural beauty of our land. Her work explores themes shaped from experiences of her own, and stories of those around her. This is a mural commission for Roll'd, a nation-wide chain of Vietnamese restaurants, painted in Resene colours.
Since finding Resene paints, she's never looked back. "I was having a lot of frustrations with other brands and as I met more artists, I was continually recommended to try Resene." Fellow Australian visual artist Jasmine Crisp gifted Ash some of her leftover Resene paints when she was in town, and since then she hasn't used another brand.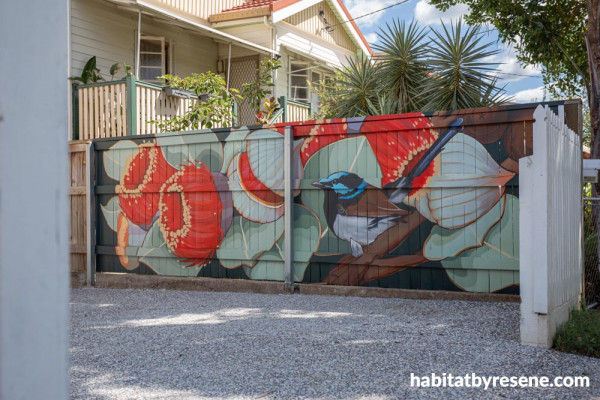 'Eucalyptus Macrocarpa', a private commission by Ash using Resene paints in West End, Brisbane.

Resene Flashback is her favourite tone. "I'm drawn to yellow as it's so warm and inviting but it can be a real struggle to use when painting murals if you're not using Resene. It's saved me a lot of time and paint finding such a perfect yellow."
Her favourite piece of hers is called Juntos and exists in a building queued to be demolished on Mary Street in the middle of Brisbane City. "This ex-government building was converted to creative studio spaces and the mural is a representation of our collective of spaces and the magic of getting creatives together."
View her work at ashtaylr.com or follow her journey on Instagram @ashtaylr
Published: 06 Jul 2022