►
◄
latest
habitat tv
blog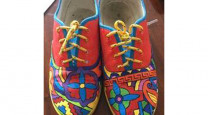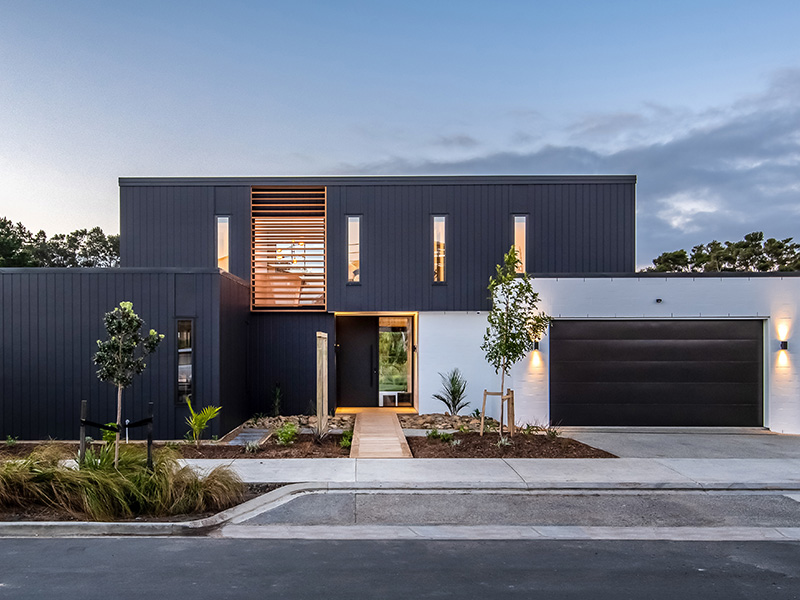 Building hope in Hobsonville
14 Aug 2019
A project that's a first of its kind for New Zealand, the seeds of Building Hope were first sewn when Landmark Homes North Shore/Rodney franchisees Debbie and Paul Brett heard about the work of Cure Kids. Project Manager Jon Copeland is the father of Cure Kids child ambassador, Colin, who was born with a genetic condition that causes his arteries and veins to close. As one of 40 people in the world living with this condition, it's extremely rare.
To support vital research into conditions affecting children, over 50 Kiwi sponsors have rallied round to build what was first intended to be a show home into a charity property that can be auctioned off to the public. It's a cost effective, modern project supported by Resene and is painted roof to floor in a natural colour palette with deep pops of colour.
Construction of the unique 236m2 four-bedroom Hobsonville property is currently well underway. The exterior of the home is painted in a modern colour palette of Resene Element and Resene Shadow Match with a garage in Resene Triple White Pointer. This monochrome aesthetic enables the build to stand out magnificently on the Hobsonville suburban strip.
Jarrod Angove, Project Manager of Landmark Homes says that they have had a good response from the community.
"Many people have come forward to offer their services. A recent example is a landscaper who saw the project and got in touch to offer all of the landscaping, labour and materials for free. People have been significantly more generous than we could have ever expected or hoped for. We're so pleased that we can create a quality, high-end home that has been designed architecturally, and looks lovely, inside and out."
Work is currently underway in the interior of the property and is expected to be finished by the end of August. The build boasts an open plan layout with two generous living rooms, a media room with a scullery and large master suite with a free-standing bath. It's a home with charcoal accent walls of Resene Snapshot and Resene Bokara Grey, laden with smoky blue undertones that team well with neutral Resene Alabaster walls. Resene waterborne paints have been used, with the added benefit of being low-VOC, making them the perfect choice for a family home.
The property is due to be auctioned off on Red Nose Day, 27th September 2019. All the profits raised will be given to Cure Kids.
"People love to get behind initiatives but most often can't visualise how to do it themselves. What we have seen from this is that when people are given the opportunity to mobilise and get behind a cause, they are more likely to jump forward and contribute in ways that are well beyond their own capacity, knowing they are contributing to a bigger goal," Jarrod says.
"We have been really excited to see those partnerships we have built over many years in the industry come to fruition in something as exciting as this."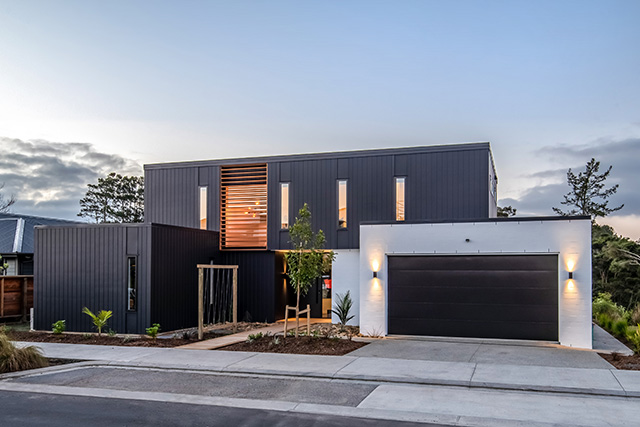 The Building Hope project exterior is finished in Resene Element and Resene Shadow Match with a garage in Resene Triple White Pointer.
Visit the initiative's website to learn more and find out how you can support the Building Hope project. You can also follow the project's progress on Instagram through the hashtags #BuildingHope and #CureKidsLandmark.