►
◄
latest
habitat tv
blog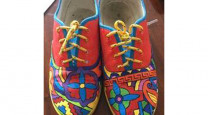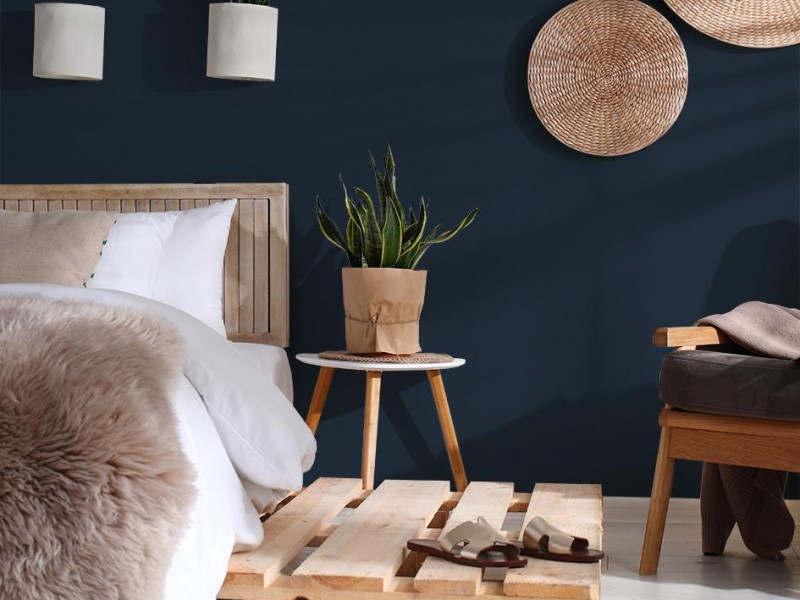 Check out Miss Lolo's colour picks
15 Apr 2020
Tamzyn Adding, the powerhouse behind the brand, launched Miss Lolo in 2013 and for three years now has been expertly curating paint colours that perfectly complement her collection of eye catching furnishings. Her go to Resene colour palette includes fully saturated black, blues, magenta and orange as well as mid-range coral and sage and lighter tints like lilac and blush.
We caught up with Tamzyn to get the scoop on her inspiration, which colours she is crushing on, her upcoming decorating plans and tried-and-true top tips:
Tell us about your inspiration for the Miss Lolo colour picks.
"For me, the colour inspiration comes from a combo of fashion (particularly purchases I've made recently) as that's my background and I have a deep-rooted love for it. But also from closely following international trends and seeing what out of those trends really speak to me. Lately, I've focused on shades of pink; which is my absolute favourite colour, but often a difficult one to know how to use confidently in interiors, and the other focus has been on dark shades; deep blues and even black, which is a huge trend internationally."
We know that being asked to pick a favourite colour sometimes seems like trying to pick a favourite child, but what are your favourite colours from your latest releases and what would you pair them with?
"My favourite colour has always been a bold pink, but one needs A LOT of confidence to be able to useit as an interior colour, so we've actually featured a few shades of pink recently: Resene Shocking and Resene Colour Me Pink, being the two boldest options, and Resene Wafer, Resene Cupid and Resene Sentimental for more toned-down versions.
"The bolder shades of pink work beautifully with dark tones like deep, rich navy and classic black to create an instant pop of colour and fun.The more subtle tones, particularly Resene Wafer and Resene Sentimental, look best in homes that have a more subtle, neutral palette."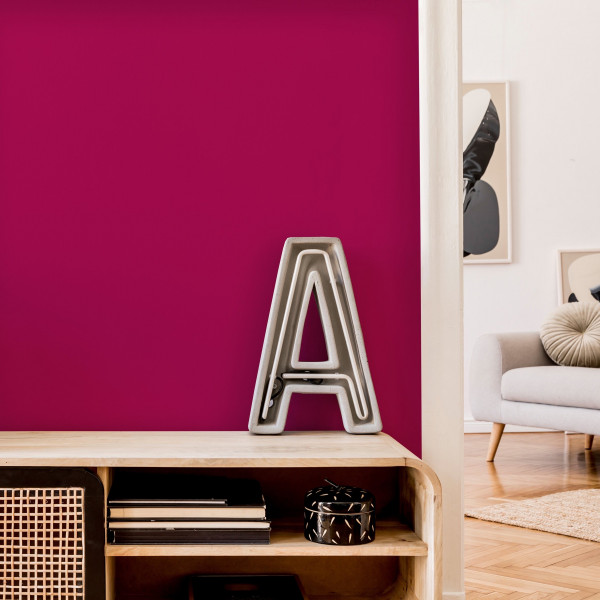 Front wall in Resene Colour Me Pink, one of Miss Lolo's favourite colour picks.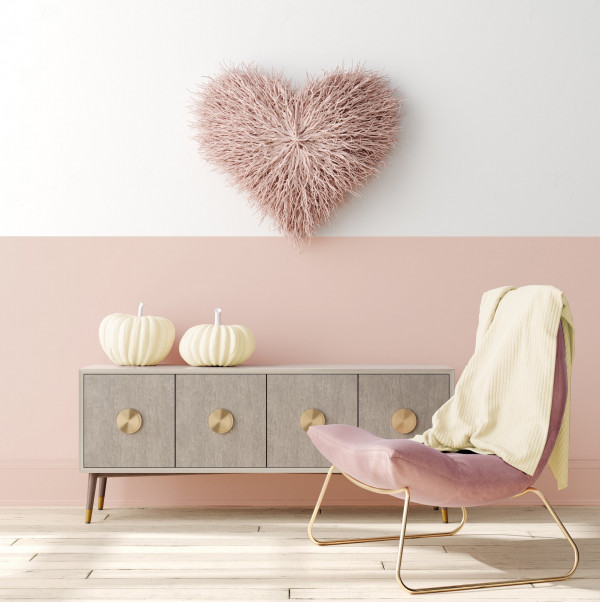 Lower wall in Resene Wafer, the softest pink in Miss Lolo's colour picks.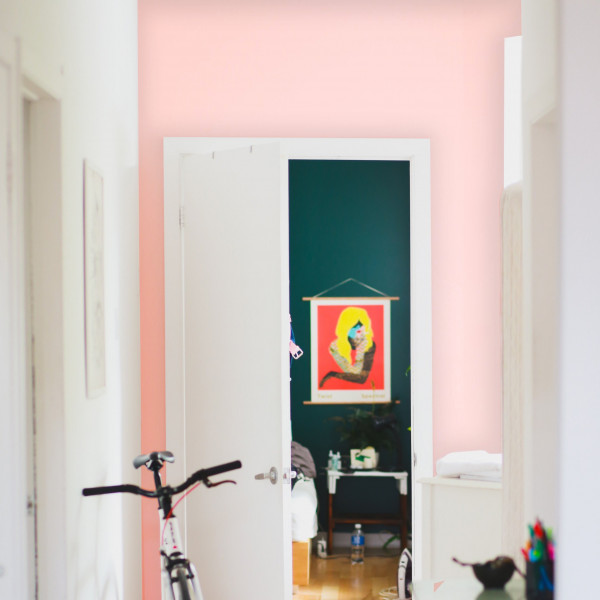 Accent wall in Resene Sentimental, another of Miss Lolo's favourites.
What colour trends would you say are particularly hot right now?
"Right now, you can't go past the all-encapsulating dark rooms. Painting all four walls and the ceiling in a beautiful dark shade creates a beautifully moody space that is surprisingly easy to dress. My picks for this would be Resene Coast or Resene Black.
"Using dark paints creates an absolutely stunning backdrop to display art, works beautifully with all of the jewel-tones (think emerald, gold, raspberry, etc.) and instantly creates a sense of calm within the space."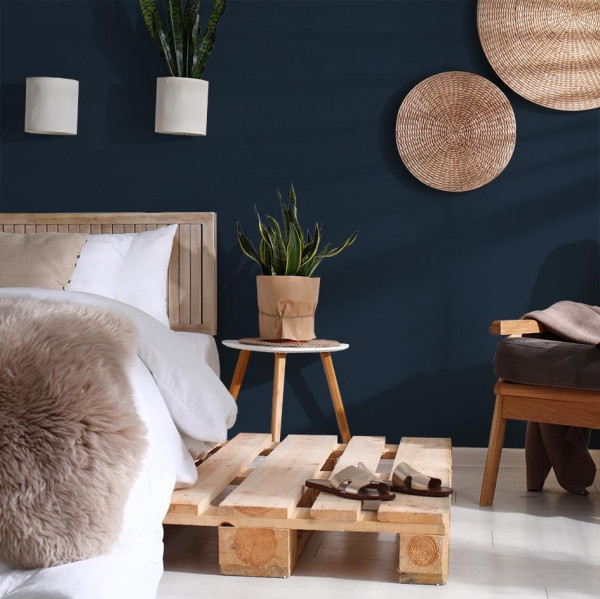 Wall in Resene Coast, which Miss Lolo recommends as a bold backdrop.
Your home is insanely beautiful as it is, but if you were to completely redo a room in your house right now, what colours would you use where and what other elements would you bring in or switch up?
"We're about to start a full make-over on our bach, which we purchased towards the end of last year. It was built in 1983 and never touched, so there's a bit of work to do!
"As this property sits pretty much on the sand and gets an insane amount of sunlight, I am going to keep it light bright and airy in terms of paint colours; however, I am going to use pops of colour all throughout the bach to give a sense of fun. The focus will be on art and accessories such as bright cushions, throws, bedding, floor rugs, etc."
What is one piece of decorating advice that has really resounded with you?
"For me, you really need to start each room with a focal point. As I'm a big art collector, my focal pieces have always been the art that is going into that room. Then, look to that for your colour inspiration. Look at what colours you can use within the space that will complementrather than fight with that piece. 
Also, look at the items you'll be keeping within your space first, then figure out the focal point in the room. If you try to follow a specific trend but fail to factor in your carpets, drapes, furniture etc., then the space won't work. Once you have that sorted, only then start selecting your paint choices that will work with those items."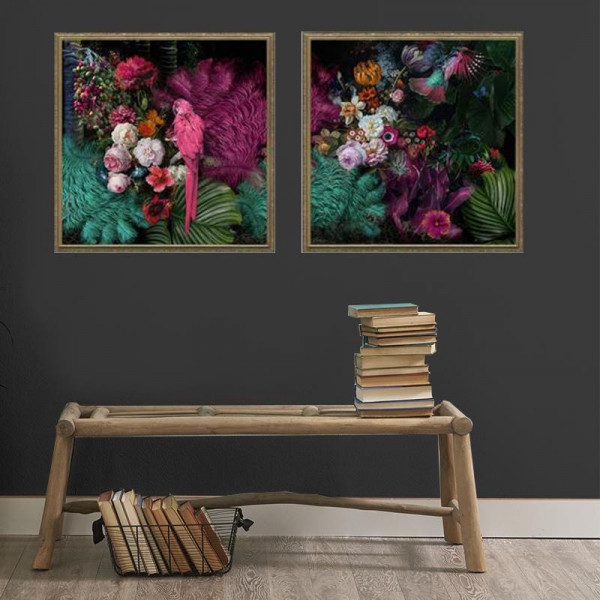 Wall in Resene Black, a classic Miss Lolo choice.
For some instant inspiration,visit the Miss Lolo website to view the full range.
images Miss Lolo