►
◄
latest
habitat tv
blog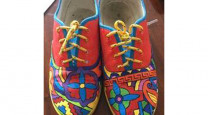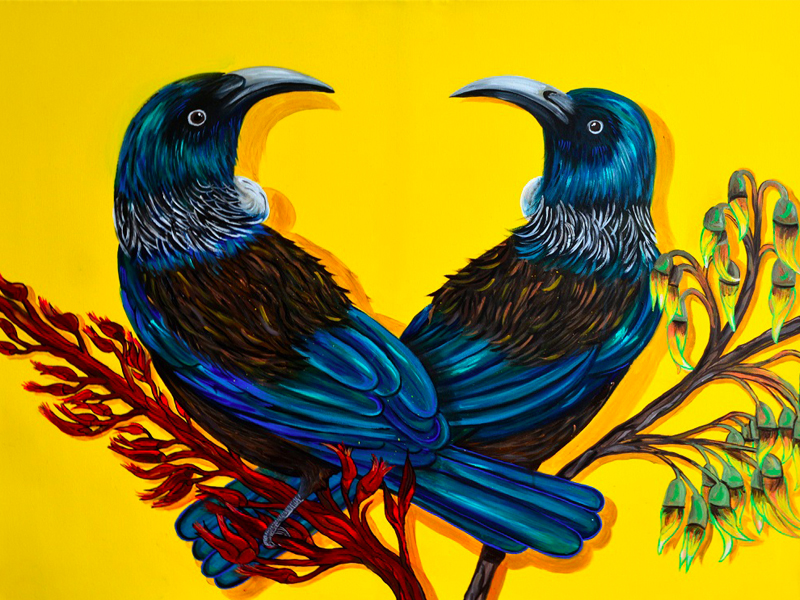 Claire finds her muse in native birds
03 May 2018
When Claire Rye moved to New Zealand from the UK, she all of a sudden had wonderful new inspiration for her fine art portraits… New Zealand's native birds.
From magnificent tui to chatty kaka, her artworks are bursting with colour, created using Resene paint and Resene testpots.
Claire tells us more.
Tell us a bit about yourself and your work.
I studied fine art back in the UK and have spent my time since then exploring different ways of working – from installation pieces working with light and colour to street art, which led me into community art and facilitating workshops. I have also trained as a youth worker, which has led me into social services. Next year I hope to start art therapy training.
How has the style of your pieces evolved?
I started out as a painter at school but got distracted by the possibilities of 3D work at art school. I found that financially I couldn't do this once I left art school (and my parents' house) so had to start at the beginning in real life so to speak.
During this time, I developed my painting style from canvas to walls. I have explored lettering, cartoons and animal portraits… and since moving to Aotearoa, mostly birds.
My style has become more natural again and I love using thin brushes and creating beautiful lines and shapes.
I'm currently working on large nature themed mural designs and a couple of children's book ideas.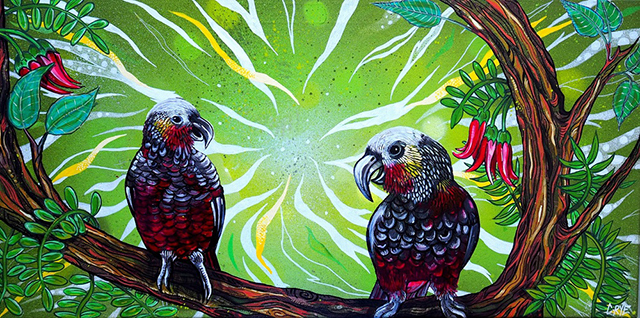 What has influenced your work?
I am influenced by the wilderness and nature, as well as amazing street art from the likes of Mona Caron. In my art school days, I was inspired a lot by fauvism and impressionism: Monet, Van Gogh, Franz Marc, etc. Then large street murals started happening on a wide scale which is awesome to see. I also love stories and cartoons which inspire the funny painted illustrations I like to do.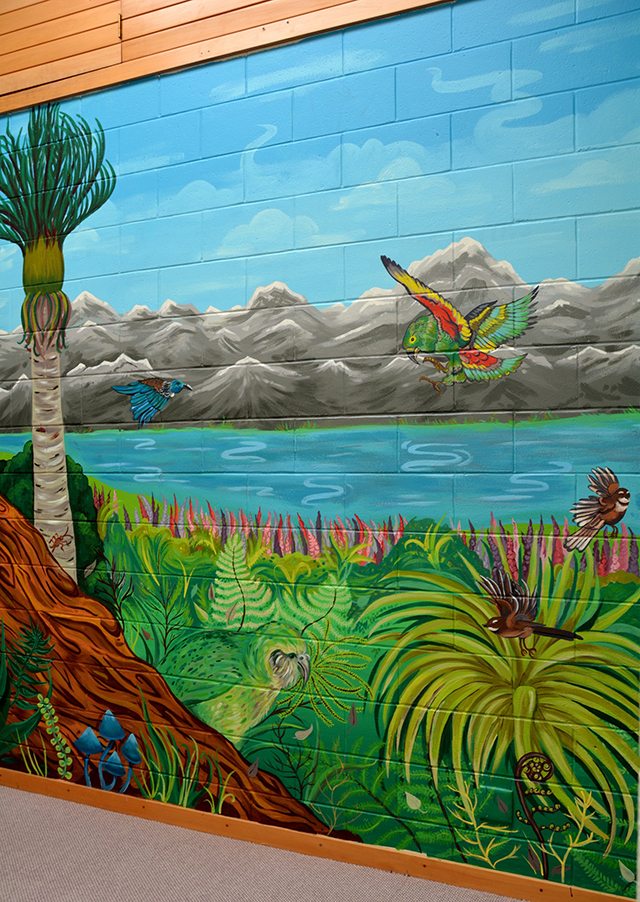 How do you incorporate Resene products and paint into your work?
I primarily use Resene testpots. I love the vibrant range of colours you can get. I use the lids for mixing shade variations in. The paint covers so well.
Do you have a favourite piece?
I think my favourite piece so far was my owl for the Haier Big Hoot public art trail in Auckland.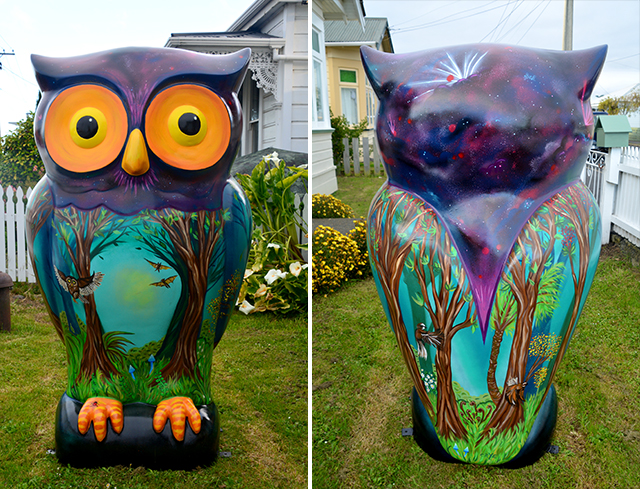 See more of Claire's work at www.paintmypanda.com, on Facebook and on Instagram.