►
◄
latest
habitat tv
blog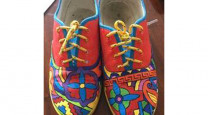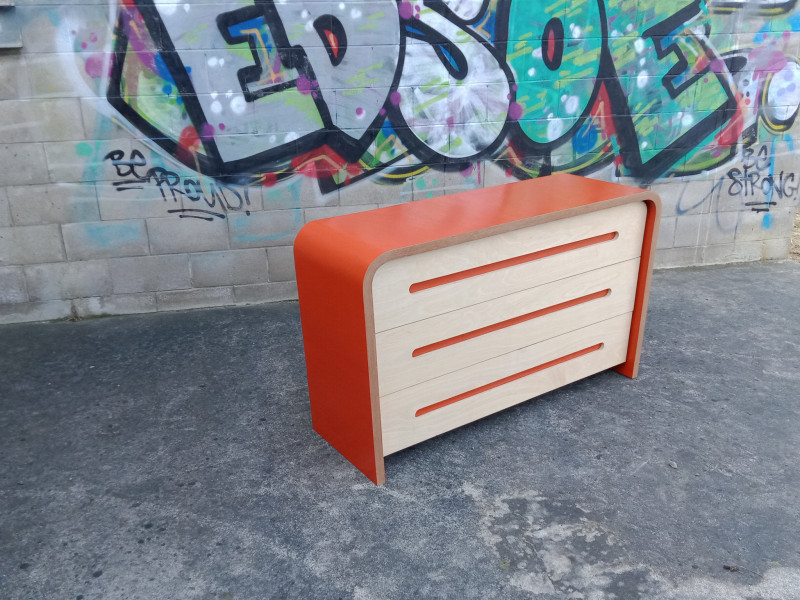 Craig pours his passion into hand-crafted furniture
15 Apr 2020
If you drive past craftsman and designer Craig Poad's house late at night, chances are you'll find him head down in the garage, finessing his latest furniture pieces.
Having studied interior design and worked as an architectural model maker, Craig has always been quite hands-on around the house, building bits and bobs when needed. Two years ago, he decided to make a go of furniture design and crafting as a business. He created his first collection of bedroom furniture, calling it the 'Valorous' range. What started out as a simple design of dresser drawers, now includes cabinets, hall tables and entertainment units. Recently, he begun selling the finished pieces through his online business, In The Shed. He also approached YOYO Design in Wellington, who now displays his furniture in their store.
Craig's passion for his craft and attention to detail is evident in the sleek bedroom furniture he turns out, from tallboys, made with birch plywood and finished in Resene Aquaclear, to a record player unit, painted in stunning Resene Pohutukawa red. The Wellington-based designer says he gathers inspiration from the material he's currently working with, such as plywood, with its flexible nature and beautiful grain.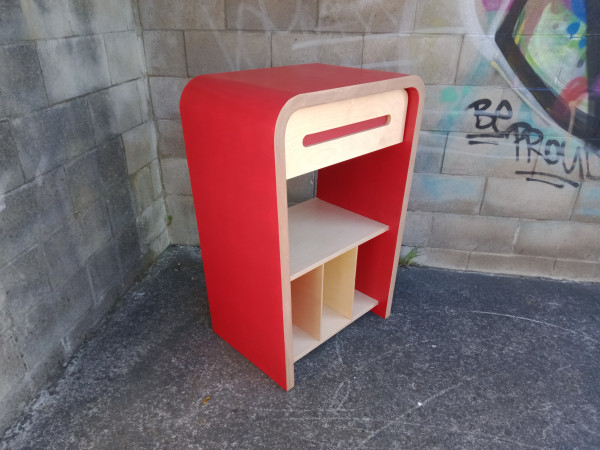 Craig's record player unit, which is painted in Resene Pohutukawa and varnished in Resene Aquaclear.
"The Valorous range is influenced by the bending capabilities of plywood, keeping the natural beauty of the timber or even enhancing it with products like Resene."
Craig says that Resene products help him to enrich the timbers that he uses, particularly Resene Aquaclear, which enhances the birch plywood with its multiple layered edging.
"The varnish makes it stand out and helps the timber become a feature of the design," says Craig.
Through his brand, In the Shed, Craig designs unique pieces of furniture like this console table which has been stained in Resene Colorwood Pitch Black and finished with Resene Aquaclear waterborne urethane.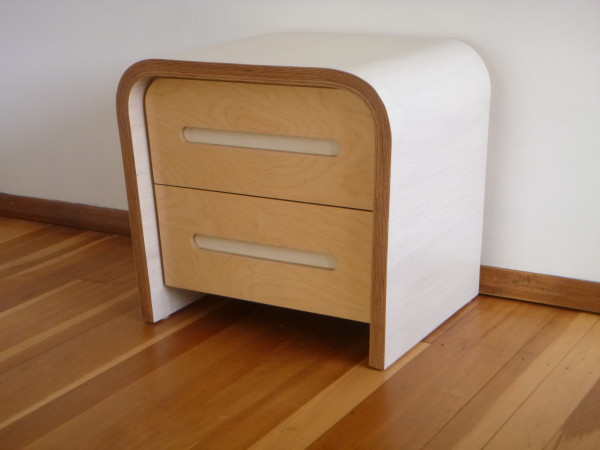 Craig designed this bedside table, the outside of which has been finished with Resene Colorwood Whitewash. The entire piece has been finished with Resene Aquaclear.
When it comes to colour, Craig's favourites include Resene Satin Orange and Resene Pitch Black from the Resene Colorwoodtimber stain range. Resene Colorwood Satin Orange he likes for its warmth and strong, fiery tones while Resene Colorwood Pitch Black he appreciates for its contemporary, timeless look. He also has a love for classic Resene Pohutukawa, which he used to paint the record player unit in the Valorous range. "The spicy rich red suits the retro style of the collection."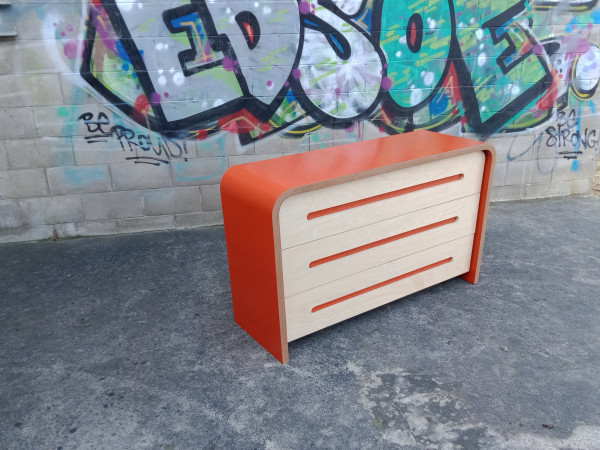 Craig's dresser design in one of his favourite colours, Resene Colorwood Satin Orange. The piece has been finished with Resene Aquaclear.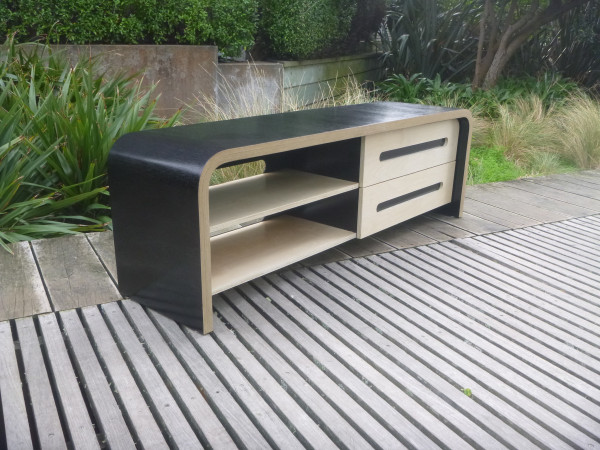 Resene Colorwood Pitch Black and Resene Aquaclear were used for this TV stand, which is part of Craig's Valorous range.
While his Valorous range has kept him busy, he's also been approached to create custom pieces, including fitting out a double-decker bus with his furniture designs. "It was a lot of fun," he says.
"Often, clients come to me because they like the style of the Valorous Range, wanting it incorporated into a new piece that suits their needs, so we exchange sketches and ideas," says Craig."I do enjoy that interaction and the ability to design and build a unique piece just for them."
Craig has a "let's talk" approach to anyone interested in a custom piece from his collection.
"Who knows, you may have an idea for a piece that I haven't thought of," he says."If so, let's talk and see if we can design a piece to suit your needs.
"All you need is the confidence to turn your imagination into reality."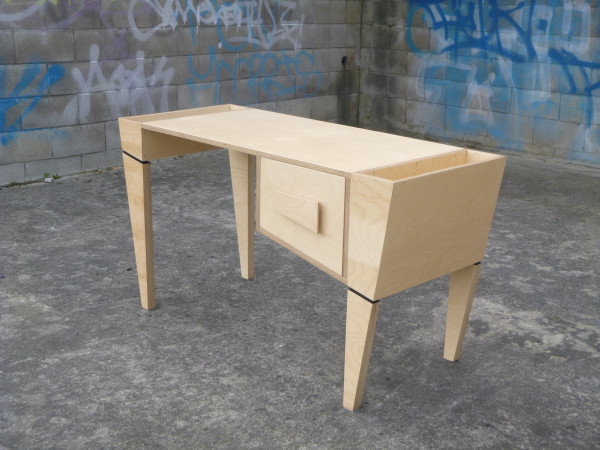 One of Craig's custom pieces, which is finished in Resene Aquaclear waterborne urethane.
You can find Craig's designs and contact details on Facebook. Selected furniture from the Valorous range is also available at YOYO Showroom in Wellington.
images Craig Poad