►
◄
latest
habitat tv
blog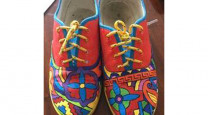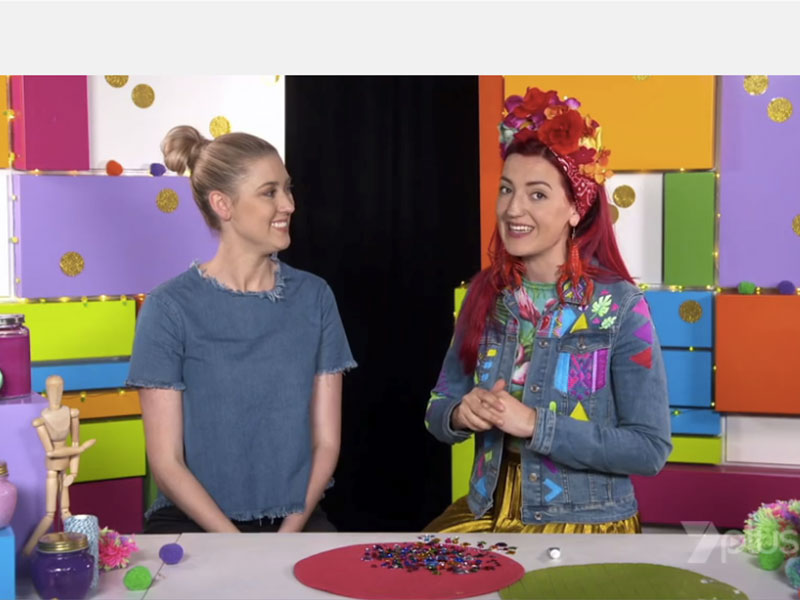 Crayon creates a colourful set to inspire
11 Sep 2019
As specialists in creating unique environments for film and theatre, Crayon Design Studio also designs a variety of sets for TV programmes. So, when they were contacted by Niki Hamilton, Executive Producer of Children's TV at Seven Network Australia, to create a mobile set for a new kids' show, Get Arty, they saw an opportunity to experiment with a fearless Resene colour palette.
Their brief was to create a fun, versatile and durable set for Get Arty – one that could not just be used in the studio but also fit into a station wagon to use on location. Together designers Natanya Shearer-Stanton and Phil Shearer devised a dynamic set based on the idea of a cube with the premise that 'all creatives have a box'. The set was constructed from different sized boxes, inclusive of a work bench, which could then be arranged in different configurations depending on the filming location. Their idea was that the set 'box' is a toolbox that offers up raw materials for creation.
"We wanted a set that was colourful with a recognisable palette that reflected the nature of the show," Niki Hamilton explains. "Natanya and Phil's design ticked all the boxes for us. It does everything we need. The set is gloriously bright and can be broken apart to produce transportable pieces that can be arranged on location to make the space instantly recognisable. It's brilliant."
When it came to selecting the perfect colour palette, Natanya was excited to explore Resene's extensive colour range while keeping young viewers in mind. For children, colour can be an important part of sensory and imaginative play. It can both affect and influence their mental health and wellbeing but can also act as a visual stimulant to encourage development.
"We drew inspiration from craft materials, such as zippers, crayons and colour acrylic. Once we had chosen our preferred set of colours, they were then carried through to the logo and broadcast graphics on the show, as well as use as influence for any other dressing used," Natanya says.
The result is an innovative set that conjures up inspiration, imagination, surprise and delight.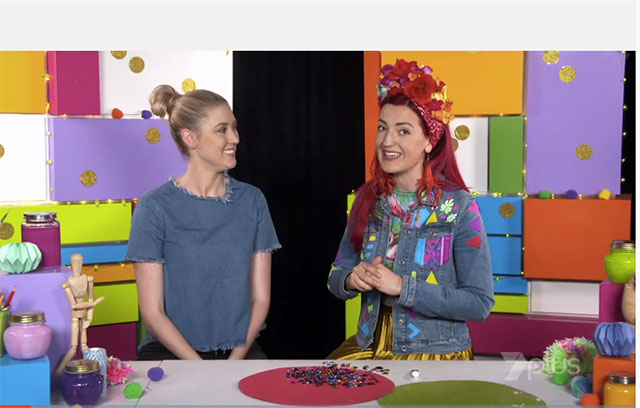 Resene April Sun, Resene Ecstasy, Resene Colour Me Pink, Resene Wellywood, Resene Tree Frog, Resene Dancing Girl, Resene Curious Blue and Resene Alabaster were used to bring the Get Arty set to life.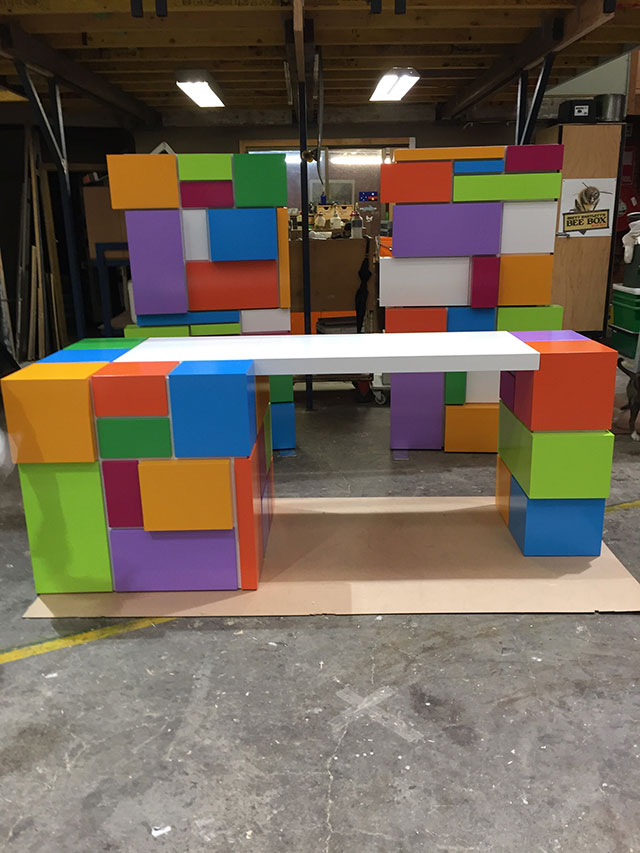 The full Get Arty 'box set' features many Resene paint colours from the Resene KidzColour collection.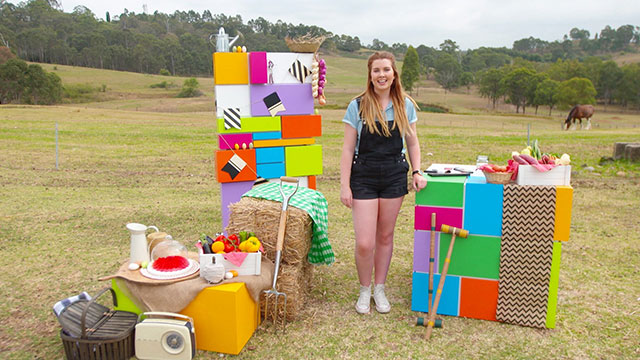 The Get Arty set on location, showing off its versatility.
imagesCrayon Pty Ltd