►
◄
latest
habitat tv
blog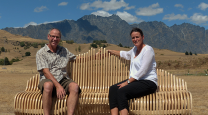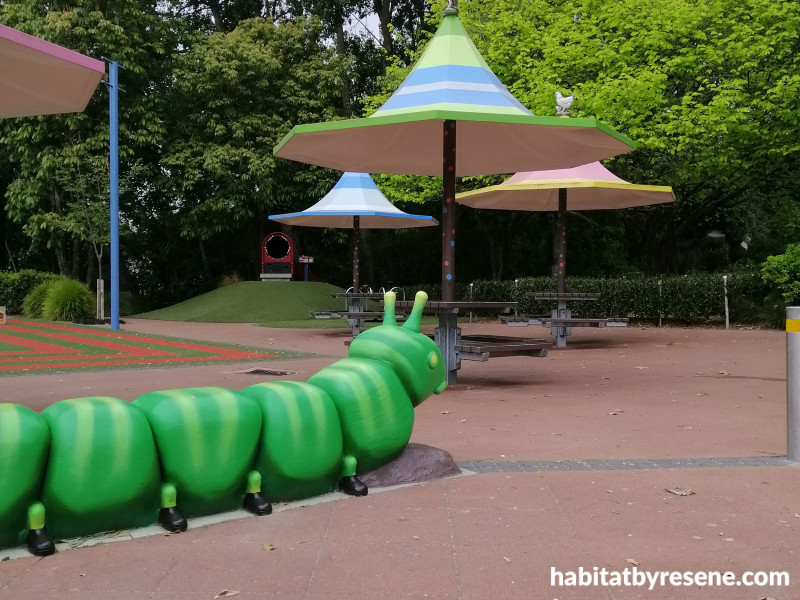 Curiouser and curiouser: Meet the artist behind this larger-than-life caterpillar
29 Jul 2021
It's easy to fall down the rabbit hole and into artist Jeremy Shirley's magical world of colour. Here, imagination knows no bounds; colourful poles reach up towards the sky, giant caterpillars creep along the ground and whimsical sculptures float above the water. Jeremy scours cities in search of unloved walls and playgrounds that shout 'paint me!' and when he finds one, he picks up his Resene paints and does just that.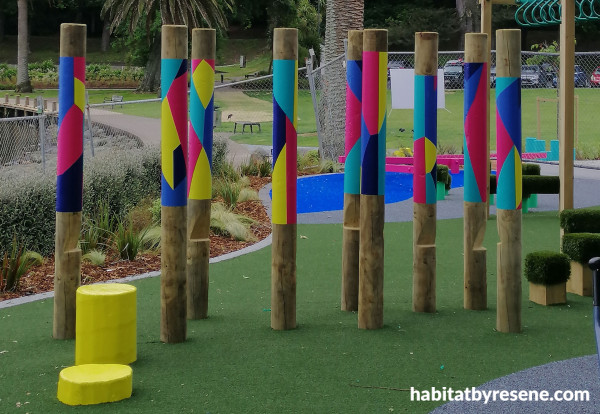 The lake domain balance poles got an energetic renovation when Jeremy painted them in playful colours including Resene Galliano and Resene Scrumptious.
Jeremy is a fulltime artist with three goals; to activate, renovate and decorate. Creating fantastic and fanciful playground paintings is child's play for him – he's been drawing, painting, and making for as long as he can remember.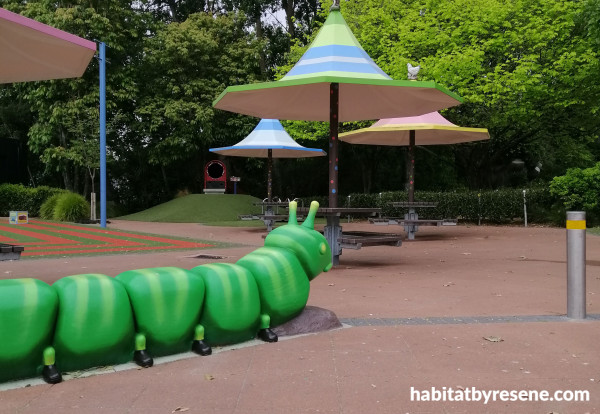 Caterpillars at The Garden's playground come to life with Resene Japanese Laurel and Resene Fuel Yellow.
"It seems there has always been a need for artists and highly skilled decorators," says Jeremy, who enjoys working with clients to develop colourful ideas for the space. "Often the client has a specific brief or objective, so by pondering an idea and through investigation I can often draw inspiration for a design.
"I have found that inspiration can come from anywhere."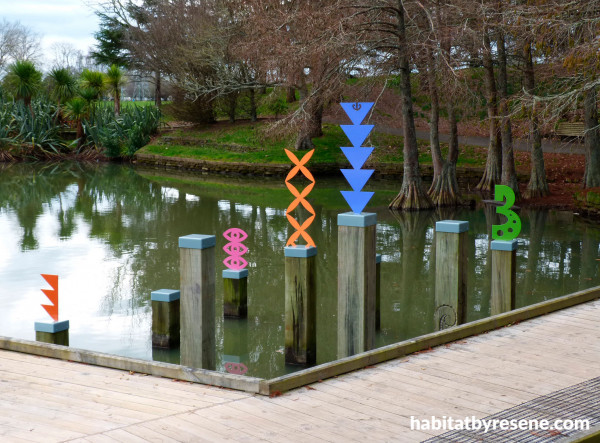 Unique and abstract sculptures hover over the water in vibrant colours such as Resene Guardsman Red, Resene Half Resolution Blue and Resene Scrumptious.
Jeremy continues the design process with a sketch and develops the idea on Photoshop. Using Resene paint for all his exterior projects, he then brings the space to life with his favourite colours, Resene St Tropaz and Resene Pompadour, a delicate shade of plum.
"I have found the Resene colours to be more opaque and enjoy scanning through my colour charts to pick my colours."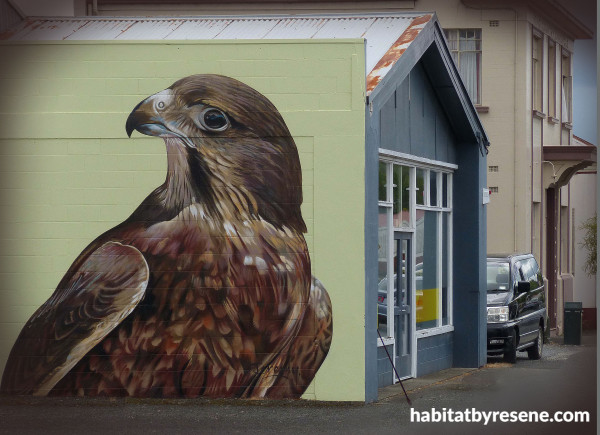 This realistic falcon mural in Te Kuiti pops on a background of Resene Rice Paper.
Jeremy also creates abstract sculptures brimming with colour that hover on poles over waterways, bringing a vibrant point of interest to the surrounding environment. A keen painter of birds, Jeremy has completed large-scale murals that take flight with native birds such as falcons and fantails. His breadth of work inspires and his use of colour creates spaces in the landscape that are sure to lift the spirits of anyone who walks by.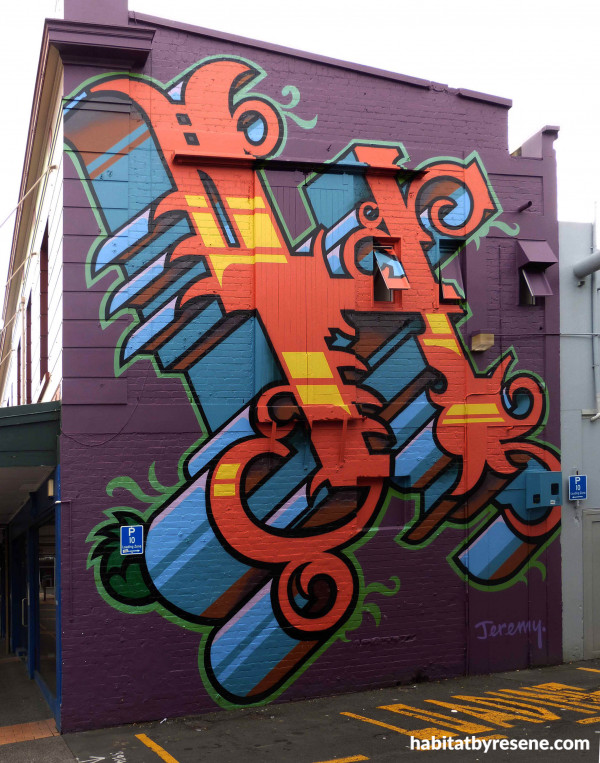 Jeremy used Resene High Society for the background of his detailed mural, the 'Big H' on Ward Lane.
Check out more of Jeremy's work on his Facebook and Instagram
Published: 29 Jul 2021