►
◄
latest
habitat tv
blog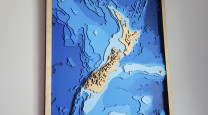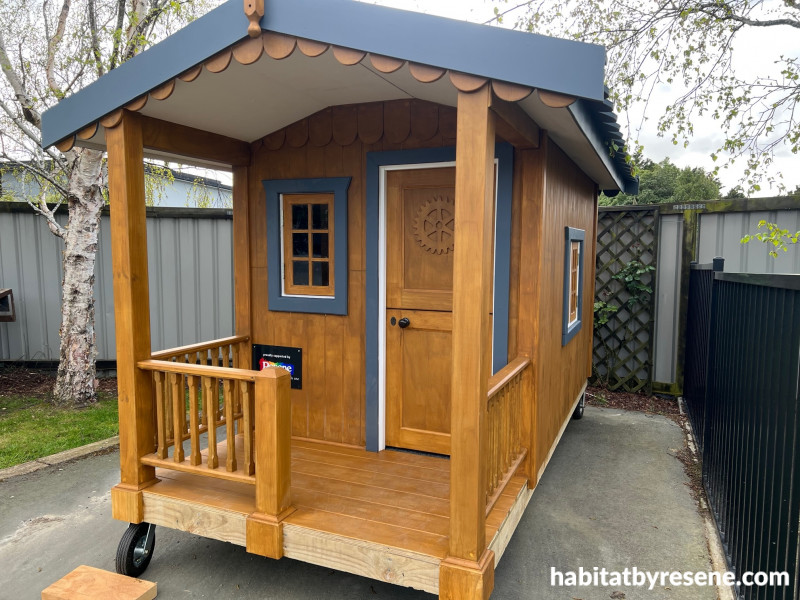 Decorated kid's playhouse brightens lives and gives back
25 Oct 2023
In a heart-warming initiative aimed at supporting the well-being and mental health services in their local community, the Rotary Club of Invercargill North have come together to create a magical world for children. Their latest project, known as the 'Kids Playhouse Project,' is not only a labour of love but a symbol of unity and giving back.
The project's success was made possible through generous support from local businesses. Resene donated the paint, wood stain and wallpaper, adding a colourful and vibrant touch to the playhouse.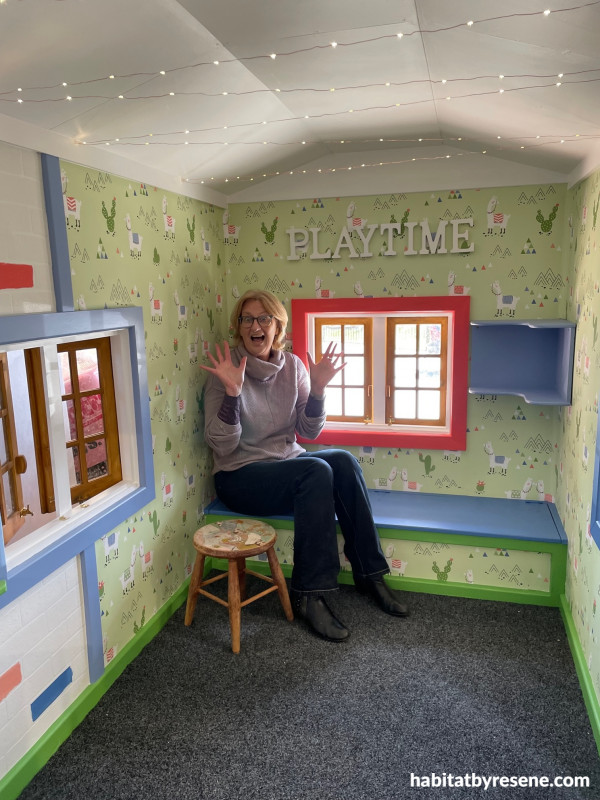 The inside of the playhouse holds a whimsical surprise, featuring Resene Wallpaper Collection 36985-2, and the vibrant shades of Resene Zephyr, Resene Rapture, Resene Azure, Resene New York Pink, Resene Groovy and Resene White.
Rotary International President Gordon R. McInally is challenging Rotary Clubs worldwide to focus on supporting wellbeing and mental health services in local communities. The 'Kids Playhouse Project' is a testament to what communities can achieve when they work together for a common cause. In this case, the cause is to raise funds for three worthy organisations, all of which focus on well-being support: No 10 (SYOSS, Southland Youth One Stop Shop), Hospice Southland and Koha Kai.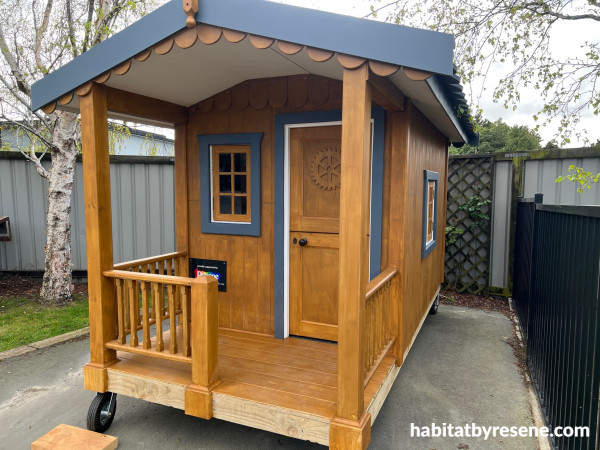 The exterior of this charming playhouse is stained in Resene Woodsman Natural, with trims in Resene New Denim Blue and eaves in Resene White.
One of the most captivating aspects of this project is the playhouse itself. As a hands-on project, Rotary Club members participated wholeheartedly, ensuring its creation was a true community effort. The Invercargill Prison workshop played a crucial role in bringing this idea to life by building the playhouse's shell.
The idea stemmed from a meeting between Rotary Club members and the staff at Invercargill Prison. Detailed plans were developed based on a concept discovered on the internet, and materials were sourced from local suppliers. The construction began in March, and throughout the process, there was constant communication with the inmates involved, who expressed gratitude for the opportunity to contribute positively to the community.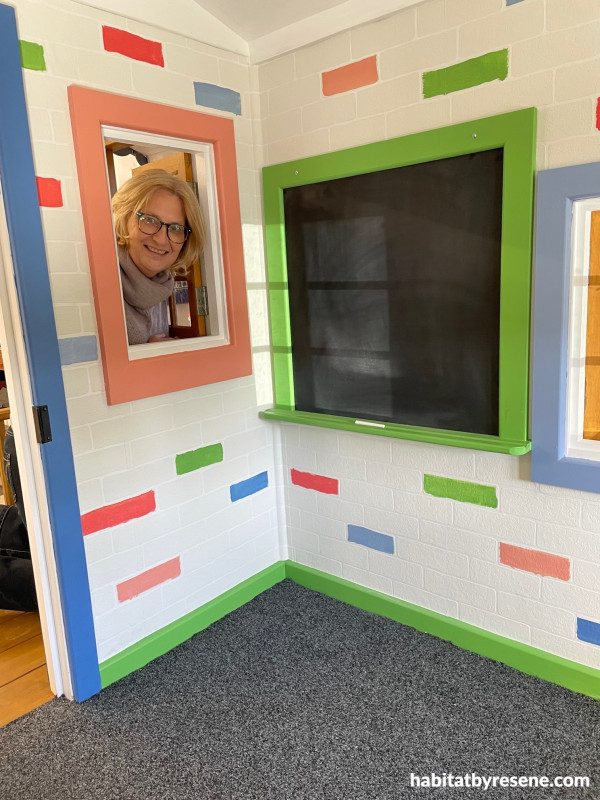 Inside the playhouse you'll find fun and vibrant shades including Resene Zephyr, Resene Rapture, Resene Azure, Resene New York Pink, Resene Groovy, Resene White and Resene Wallpaper Collection 35981-1.
This charming playhouse is destined to bring immense joy to a fortunate family. Rotary Club hopes to inspire grandparents and parents to show their support by purchasing raffle tickets when they spot the club members around Invercargill. Children are sure to be captivated by the playhouse's charm and will undoubtedly insist on getting tickets for a chance to own this magical creation.
The 'Kids Playhouse Project' is not just a playhouse; it's a symbol of community spirit and a beacon of hope for a brighter, more united future. The dedication and enthusiasm poured into every aspect of this playhouse are evident in the final product and it stands as a testament to the community's unity and commitment to giving back.
The raffle ticket sales will commence at the project launch on Tuesday October 31, during the 'Halloween in the Park' event at the Queens Park Stumpery. The sales will continue at various local venues throughout November and December, with the winning ticket being drawn just before Christmas.
Published: 25 Oct 2023