►
◄
latest
habitat tv
blog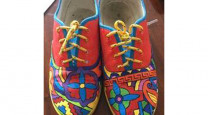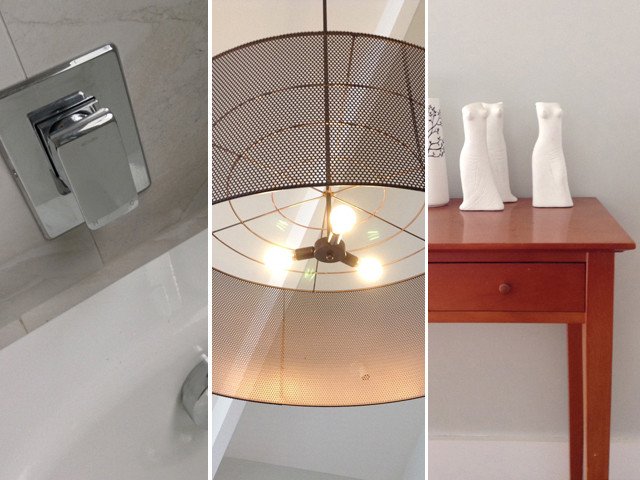 Diary of a renovation: Buy local
16 Jun 2016
Editor Sharon Newey continues her own renovation:
Now that we're part of the global village, and the internet beckons with its promise of bringing us anything we want, our shopping knows no geographical boundaries.
I don't mean to get all protectionist and lecturey, but shouldn't we stop and think about buying local first? We're a clever bunch at this end of the world and have developed some world-class businesses and products for the building, renovation and homewares market. And if the product you want doesn't originate here, then there's likely to be a local retailer who stocks it and who despairs of 'showroomers' who visit to look, then buy online from someone else. It doesn't just happen with shoes!
Top of our list, of course, is Resene paint. The house is bathed in it, inside and out. Resene is still a privately owned New Zealand company, started in typical Kiwi style in a garage nearly 70 years ago. It's a leader in its field and is making strong inroads internationally. It's a huge local success story and, really, why wouldn't you use such great paint? And choose from the vast array of colours from the Resene collection?
When it came to the bathrooms, you could see the relief on our plumber's face when I opened the big box of Methven taps – now there's another great innovating local company. He proceeded to follow up his expression with a hearty commendation about Methven's quality and superb after-sales service, as well as a head-shaking grumble about how many people were using cheap imports these days.
Of course, most of the building materials – the timber, the concrete – are locally sourced. But the decorative items and furniture that are on the market are a mix of local and imported. There are some very clever people making products at home and selling online. See a few who use Resene paints to finish their pieces on our designer page.
We were tempted to invest in some David Trubridge lights but in the end went for locally designed and made mesh drums from Calder Interiors.
We already have a collection of locally designed and made Rose & Heather furniture. Our copper front door was made by a crowd called Sheet Metals Ltd, the skylights are locally made by Adlux and the free-standing oven is a Fisher & Paykel.
Of course, it's difficult to be completely purist and only use locally made products. But we've had a good crack at it.
So go on, next time you're shopping for something for the house, challenge yourself to buy local.
See Buy NZ.