►
◄
latest
habitat tv
blog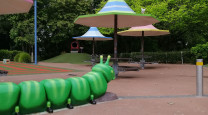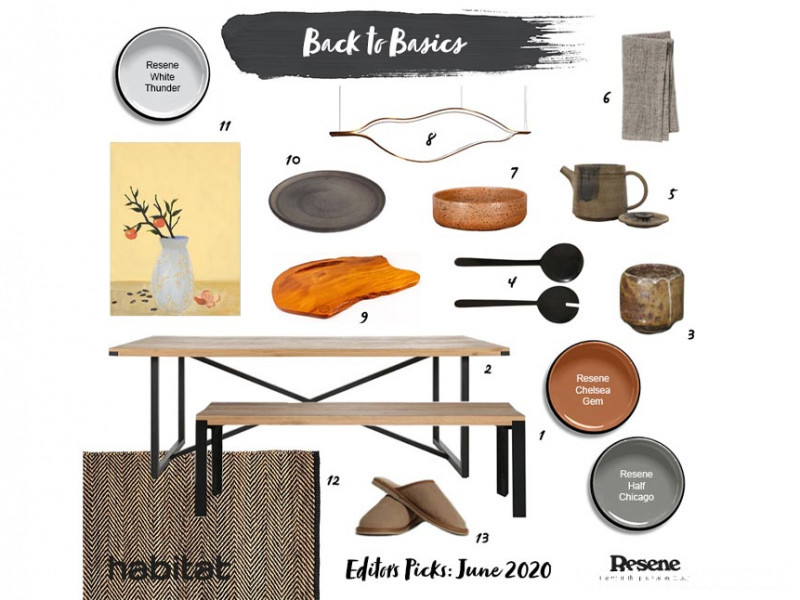 Editor's Picks: A dining room for embracing life's simple pleasures
03 Jun 2020
Family-style dining is a popular term used in restaurants these days. It's an approach that offers a very different experience than the confines of a plated meal. It is, by its very nature, more intimate and brings to mind the simple delights of sharing food with the people we care about most, serving ourselves and taking only what we need before passing the plate along to the next hungry mouth down the table.
During lockdown, you may have had many more family meals than you typically do. Unless you were someone who diligently and passionately cooked every one of your meals prior to every restaurant in the country being shut down, chances are you probably cooked more than you usually do, too. I certainly did – and it reminded me of all the reasons why I love cooking, eating and sharing with others. We feel closer and better connected than we did before, and that's a beautiful thing.
Sophisticated yet full of casual comforts, this dining space reflects that sentiment. From wood to stoneware to natural fibres, it relies on simplicity and honesty of materials to create a mood of pared-down elegance. Handmade by New Zealand-based artisans, the dining plates, bowls, tea pot, serving board and cups all bring character through their uniqueness – those desirable modest imperfections that prove they were forged by human hands rather than a machine. The fact that they don't 'match' as a set is also especially practical for someone like me who has a strong tendency to accidently drop, crack or chip her dishes. If something breaks in a permanent way, it can be an opportunity to find another piece your love to replace it and support yet another local maker.
In this family-style setup, both plates and seats are shared. The dining table and bench may be the only truly angular shapes among a space full of organic forms. Yet, they too invite you to cosy up to your dining companions. Their legs are slender and their tops are thin, sending the message that while they are solid and dependable (like a family), they are not too intrusive (like the very best members of your family) – even when paired with some of the more delicate shapes within the room. While many light fixtures can be quite visually heavy, I took care to pick one for this space that has a sense of levity and whimsy while still showering beautiful light and moodiness on to the table below.
The orange tones in the live edge ancient kauri wood serving board and carrot-coloured serving bowls play off the mandarins in the original artwork by Sandy Xu while the grey undertones of walls in Resene White Thunder will soften the buttery yellows of the painting's background to bring about a sense of calm. Adding a piece of accent furniture, such as a sideboard, in a browner terracotta with an orange undertone like Resene Chelsea Gem seals the colour story without drawing away too much attention. The dark wooden salad servers, black metal table legs, iron-coloured dining plants, and the black fleck of the rug bring interest through contrast without overwhelming the natural vibe of the rest of the colour palette.
Flooring in Resene Half Chicago, a warm and earthy stone grey, would be deep enough in hue to ground the space without feeling too heavy while a large herringbone area rug adds a layer of cosiness to keep toes warm while you're at the table. On particularly cold winter nights, there is always the option of sheepskin slippers that can be slid on for additional protection if your floors have the same vampiric qualities mine seem to.
Mood board
Paint: Resene White Thunder, Resene Half Chicago, Resene Chelsea Gem
1. Alps Bench from Freedom Furniture
2. Alps Dining Table from Freedom Furniture
3. Laurie Steer Tea Bowl from Everyday Needs
4. Black Wooden Salad Servers from Green with Envy
5. Nimbus Teapot by Kirsten Dryburgh from Precinct 35
6. Dine Linen Napkins in Black/Natural from Citta
7. Carrot Shallow Bowl by Kirsten Dryburgh from Precinct 35
9. Rustic-edge Ancient Kauri Serving Board from Woodzone
10. Dark Iron Stoneware by Rachel Carter from Kaolin
11. Mandarin II Painting by Sandy Xu from endemicworld
12. Armadillo & Co Serengeti Rug in Charcoal/Natural from The Ivy House
13. Slip On Sheepskin Slippers from Blackbird Goods
Published: 03 Jun 2020