►
◄
latest
habitat tv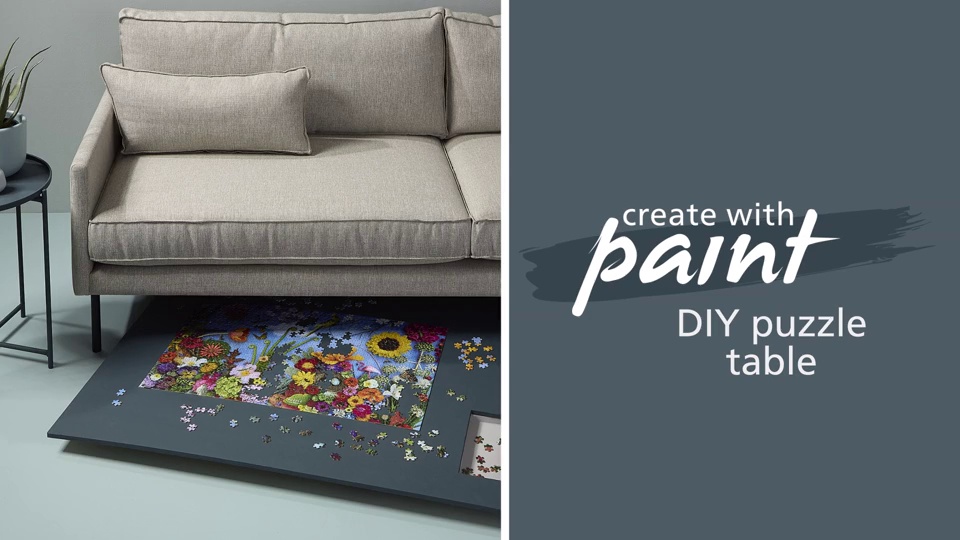 blog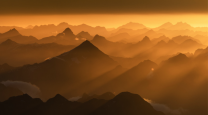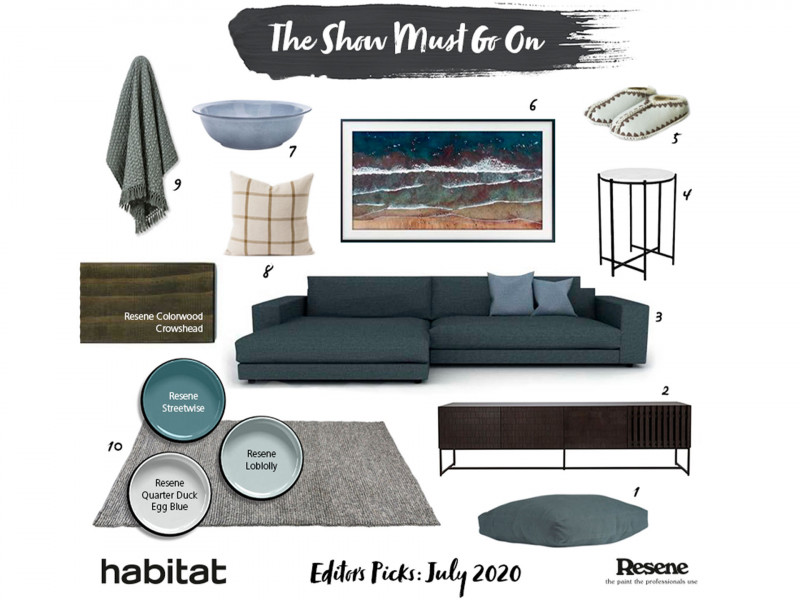 Editor's Picks: It's showtime!
22 Jul 2020
It's no secret that I'm an absolute film nut. And when I say that I've seen a lot of movies, we're talking thousands of movies. As an introvert and a homebody, there's nothing I like more than curling up in front of a fresh flick at the end of the day. At first, I embarked on the challenge of making my way through the top 250 greatest movies of all time. While that took me far less time than I am willing to admit, my appetite for cinema has only gotten more voracious as the years have gone on. Despite this, something I've never had in my life is a proper media room.
For most people, media rooms have evolved into multipurpose spaces, ones that are outfitted with a large television, surround sound and particularly cosy seating. It's equal parts an intimate place where you and your family snuggle up to watch a movie together as it is 'party central', where friends congregate to watch the big game, or possibly to play games with one another on your favourite console. It's unquestionably a social space, and one that should be anything but stuffy – but that doesn't mean that it can't still look great.
Rather than a dedicated home theatre, which is a room that's designed to replicate a cinema experience, a media room is more flexible and practical for people who want to do more in it than sit in the dark with a bucket of popcorn or lollies.
Flexible furniture
Because a media room is for more than just watching movies, furniture pieces in these spaces should be able to be arranged to facilitate conversation as well as watching what's on. Incorporate moveable armchairs that can shifted to face the screen instead of other people, or go for something that can lend itself to different configurations, such a sectional sofa. Since different guests will be comfortable in different types of seating, it's good to have a variety on offer, too. That means large floor cushions and plush ottomans are a must, which are easy to pull out of a cupboard when more guests arrive and put away when the party's over.
If you're the type to put your feet up on the coffee table (hey, I'm not here to judge), be sure to pick one that's sufficiently stable. Avoid glass topped tables, which can be a hazard if they accidently get broken in a spur-of-the-moment team-winning celebration. Instead, pick something with a durable surface so that you don't need to worry if someone forgets to use a coaster or has a spill. For best results, paint the top of your table tops in two coats of Resene Lustacryl tinted to a hue that coordinates with your colour scheme, such as Resene Quarter Duck Egg Blue, and you won't need to be precious with its surface at all. It's a durable waterborne semi-gloss enamel that can easily be recoated if someone does manage to scratch it. Plus, it's less shiny than a gloss enamel and will help to limit glare from its surface.
Ample screen size
The screen you choose should be large enough so everyone in the room can back up and view it from a good angle. Not sure what size to buy? Try this rule of thumb. Screen sizes are measured on the diagonal. You should be able to sit back from the television a distance of two to three times that measurement for optimum viewing.
Design-wise, you'd be hard pressed to beat the Samsung 4K Frame television. It comes in different coloured casing options so that you can pick one to coordinate or contrast with your wall colour. Plus, it comes with an 'art mode' which allows you to display artwork from famous galleries around the globe and another setting that makes it blend in with the wall behind it, even if it's patterned.
Sound-absorbent aesthetics
One thing that you definitely don't want in a media room is sound bouncing off hard surfaces. You may even want to consider adding soft panels to your ceiling or some extra sound proofing if things tend to get a tad loud when lots of folks come over. But for most people, plush sofas, curtains and rugs are enough to help keep the noise levels manageable.
For maximum coordination, look to the Resene Curtain Collection for fabric options to suit every style and taste, which can be made to measure in a variety of curtain styles. They're designed to blend beautifully with popular Resene paint colours. Try them with a blackout backing to keep unwanted light from leaking out from behind.
Encapsulated content
Our home entertainment systems are not comprised of a TV, DVD player or VCR, sound system and half a dozen speakers anymore. The ability to stream movies, music and more from the cloud has been one of the biggest changes to the way media rooms are now configured today. The quality of the content available is greater than it's ever been, and that content is growing every day. Some of our equipment has shrunk or changed shape, like sound systems, while others do double duty. That not only means that the electronics you need to house are different – for instance, you might be streaming directly from a smart TV and not need a separate device at all – but we also no longer need to house physical media collections the way we once did.
If you still love and use physical media like DVDs, CDs or vinyl records, make sure your media room design takes that passion into account. Opt for floating shelves, which take up less visual (and physical) space than a large piece of furniture. Or, choose something with doors if you're a minimalist so that you can keep these items tucked away so that they don't read as clutter. If you have an especially large collection, you may even find that CDs or DVDs are better stored in drawers rather than shelves to save space.
Lighting and colour considerations
The last thing that anyone wants when they're trying to watch a movie, show or game is screen glare, so a great media room needs the right space to house it. A room that has little to no windows is best, and one that's partially or fully sunken is even better – though this is not especially common in our part of the world due to seismic activity.
Artificial lighting from above is best, so opt for recessed lighting that's either straight down or – ideally – coming out the sides of a bulkhead so that it's not reflecting off your floor or hard furnishings, which can also cause glare.
Speaking of glare, the finishes you choose for your six 'walls' – the four vertical ones, plus the ceiling and floor – should help to absorb light rather than reflect it. Resene SpaceCote Flat or Resene SpaceCote Low Sheen are perfect picks for a media room as they dry to a beautiful, silky low-sheen finish.
Colour wise, darker is typically better, but you don't need to go too deep unless you're after a cocooning look. You'll probably want to go at least a step darker than you would in other rooms of your home. A mid-range green blue hue like Resene Streetwise is dark enough to create some moody ambiance without being cavernous and is friendly enough for a social setting. As a coastal colour, it'll look great whether your media room is at home or at the bach. I recommend taking the same colour up on to your ceiling too, but if that seems too heavy for your particular space, go for lighter Resene Loblolly instead.
As always, it's best to test out your colours before you commit, so pick up a Resene testpot first and see how you like them in your media room by painting their entire contents on to a A2 size piece of card. Then, move it around the room and lean it against different walls at different times of the day and evening to get a better sense of how it'll feel once it encompasses the entire space.
On the floor, choose a satin finish if you have wood, such as Resene Qristal ClearFloor Satin over a deeper Resene Colorwood timber stain such as Resene Colorwood Crowshead. Then, cosy it up with a rug to dampen the sound. For other flooring substrates, such as concrete, opt for Resene Walk-On paint in a hue of your choice. Resene Half Duck Egg Blue is a great pairing to balance out the depth of your Resene Streetwise walls.
Then, bring in your favourite bevvies and snacks, grab a cosy throw and some woolly slippers, and let the show begin!
Mood board
Paint and timber stain colours: Resene Streetwise, Resene Loblolly, Resene Quarter Duck Egg Blue and Resene Colorwood Crowshead
1. Gus Floor Cushion in Dark Green from Nood
2. Noire Entertainment Unit from Freedom Furniture
3. Sketch Hansen XL Chaise Sofa from Bauhaus
4. Alexander Side Table from Republic Home
5. Sheepskin Scuff Slippers from Everyday Needs
6. Samsung Frame 4K Television in Black
7. Alassio Serving Bowl from Freedom Furniture
8. Bento Woven Cushion Cover in Natural/Bronze from Citta
9. Byron Smokey Green Throw from Adairs
10. Max Loop Pile Wool Rug in Grey from Nood