►
◄
latest
habitat tv
blog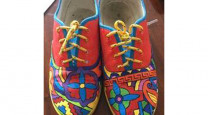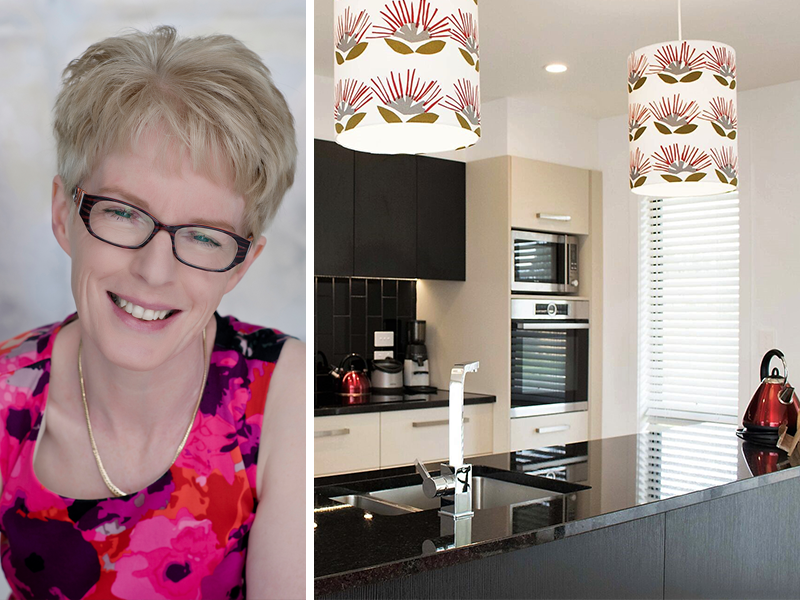 Elizabeth is all about design
13 Jul 2017
Elizabeth Dittmer lives and breathes design. It's not enough that she's the owner of boutique interior design studio E.D. Interiors and also tutors design for Open Polytech... last year, she and her husband designed and built a small home, painted in restful Resene neutrals. She tells us more.
Tell us about your small home.
Last year we built a new home in Greytown at just under 100 square metres – it's a true example of small space living. For this type of home, it's all about clever and smart design, along with maximising space. We have maximised every square metre with a pavilion-style house, with an open plan kitchen, dining and living area, and large stacker doors that opens to both the east and west. We also have two bedrooms, ensuite, main bathroom, and a third multi-functional space with its own entrance – right now it's being used as my office.
To help save on costs, we did all the exterior and interior painting ourselves using Resene paints. We also sourced many of the interior products, from the fabrics to the window treatments.
We painted the interior in Resene Half Alabaster, visually increasing the interior spaces.
Do you have a signature or favourite style?
When designing for clients, I don't have a signature style as I believe everybody's home should represent who they are and what they value... that the interior design should be individual to them and their lifestyle. But on a personal note, I love both the Art Deco and Mid-Century design eras.
The mid-century style saw a number of very successful furniture designers, including two of my favourites Ray and Charles Eames. The multi-talented design couple created beautiful, functional furniture that is still loved today, with the philosophy of "getting the most of the best to the greatest number of people for the least."
What home/architectural/design trends are you excited about at the moment?
I love the trend towards small space living, with land becoming a premium asset coupled with a rising population and not enough houses. Small does not mean poor design, pokey, cheap or boring. With careful planning, quality becomes more important than quantity.
With an ageing population, I also believe we will see a move towards multi- generational living. This is where generations of families each live in their own self-contained homes on the same plot of land, with the younger generation there to support the elderly when needed.
I recently read an article where a family in Canada has embraced this style of living, designing a contemporary home for the younger generation and their children, which is linked via a walkway to a traditional renovated stone cottage for the grandparents.
What Resene colours are you drawn to at the moment and why?
I have been working with a commercial client over the last few months, refurbishing four of their office spaces. The inspiration for the colour palette is Resene Undercurrent, Resene Rainee and Resene Space Station, with Resene Quarter Thorndon Cream, a neutral tying it all together.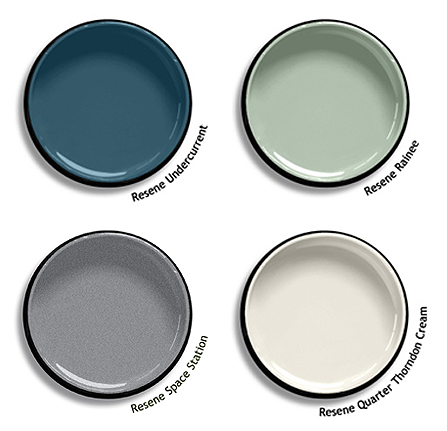 The soft, pastel palette has provided colour in what was before a bland space, creating a pleasant working environment.
If you were designing for yourself, what three things would top your wish list?
If my husband and I were to build again, the three things at the top of my wish list would be to:
Build in a coastal location with easy access to the beach.
Improve upon our floor plan (although we do still love it as it is). For example, I'd like to install a front door – perhaps a textured fibreglass door painted in a pop of colour, such as Resene Pohutukawa.
Integrate the Kelly Hoppen style, with a neutral interior colour palette layered with texture and pattern. Using natural, organic colours would be so complementary to a home with coastal views.