►
◄
latest
habitat tv
blog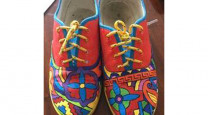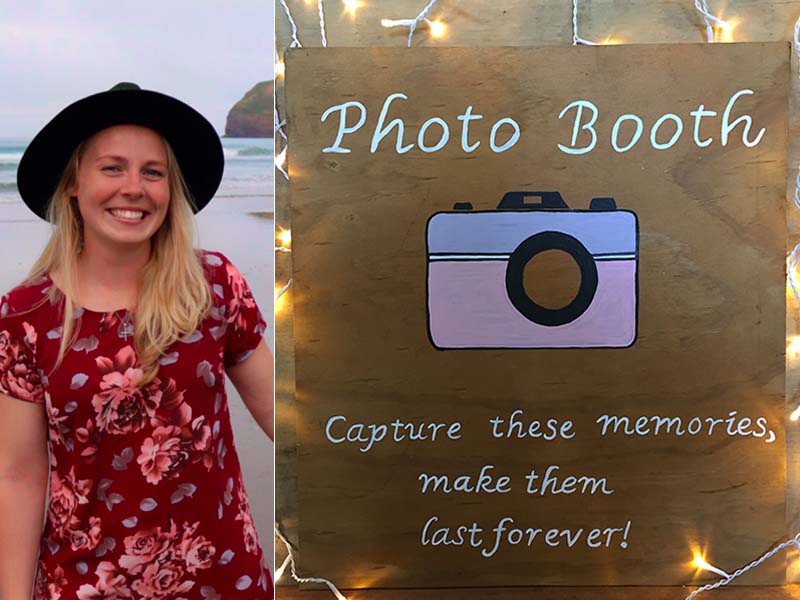 Emma's wooden wonders
05 Apr 2018
Growing up on a dairy farm, Emma FitzGerald had access to her father's great range of power tools. But wasn't until three years ago that she really took advantage of his tool shed.
It was around this time that she got the idea to turn old pallets into pieces of furniture and home décor – since then, she's been busy building an array of wood craft, from sun loungers to dog kennels, decorated in Resene paint.
Emma tells us more.
Tell us a bit about your work.
I started off by turning unloved pallets into new, beautiful and vibrant pieces of furniture. I would bring the pallets home from work, on my father's work truck, and get underway on creating something new and exciting!
I started filming while I was building, making tutorial videos, so I could then post them on YouTube. I loved making the videos – it was always so rewarding to look back at where the pallet had started, and looking forward at what it had been turned into, just from giving it a second chance.
I have made dog kennels, cat houses, bunny hutches, bird feeders, pallet tables, sun chairs, lanterns, customised wedding signs and so much more.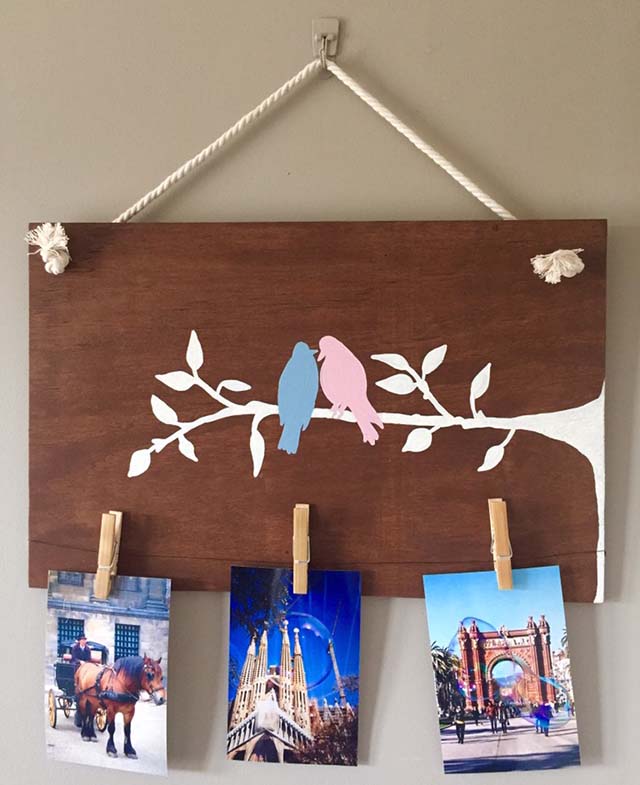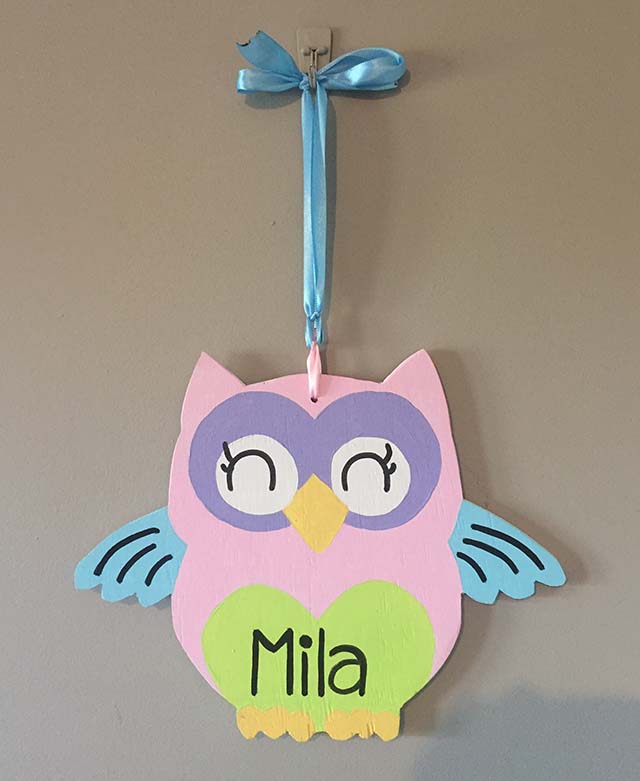 How has the style of your pieces evolved?
I started off working with old pallets and turning the wood from them into something useful. I would make sun chairs, tables, dog beds, herb planters and hanging frames. It wasn't until I signed up for a market that I decided I needed to start making smaller items.
I started making bird feeders, key holders and signs from pallet wood and took them along to the market. The bird feeders were a massive hit! That's when I figured I would continue with the smaller items.
I'm currently making home decor and child decor from marine plywood, sanding it down, and cutting out templates with my jigsaw and then painting designs.
My style started off with pallets and has now moved to new wood creations. I'm not so sure that I have a type of building style – I love making all sorts of wooden creations.
What has influenced your work?
I guess my lifestyle has really influenced my passion for woodwork. I have always had an interest in building, and growing up on a dairy farm in the countryside allowed me to have the space and resources to go out and create something.
My father is an agricultural contractor with a big shed filled with tools. I would usually go out to the shed, pick up a tool and pretty much teach myself how to use it. I still haven't got myself my own drill yet, so occasionally his one goes missing.
It helps that I have been exposed to a DIY–tool friendly background growing up.
How do you incorporate Resene products and paint into your work?
Lately I have started using paint on a bigger scale with my door hangers. I absolutely love going to a Resene ColorShop and picking out new colours to try out. It's better than clothes shopping.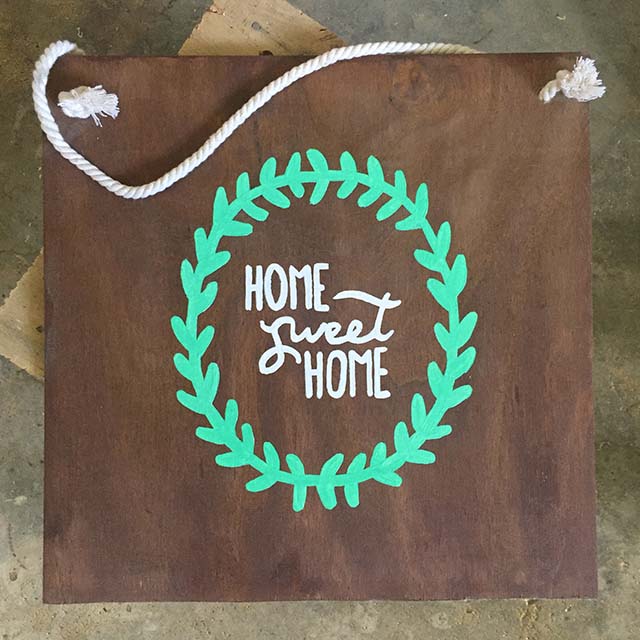 The paint simply brings my work to life and just makes it look so complete and attractive. I have tried other brands but have found that Resene is definitely my favourite to work with in terms of consistency and ease of use and clean up.
I also love that Resene testpots come with twist lids, making it so easy to use.
Do you have a favourite piece?
Two pieces that have always been hard for me to beat is my pallet sun chairs and my pallet bench seat. The idea just came to me one day. The colours that I got to use on those pieces really finished off the trendy look that I was hoping for.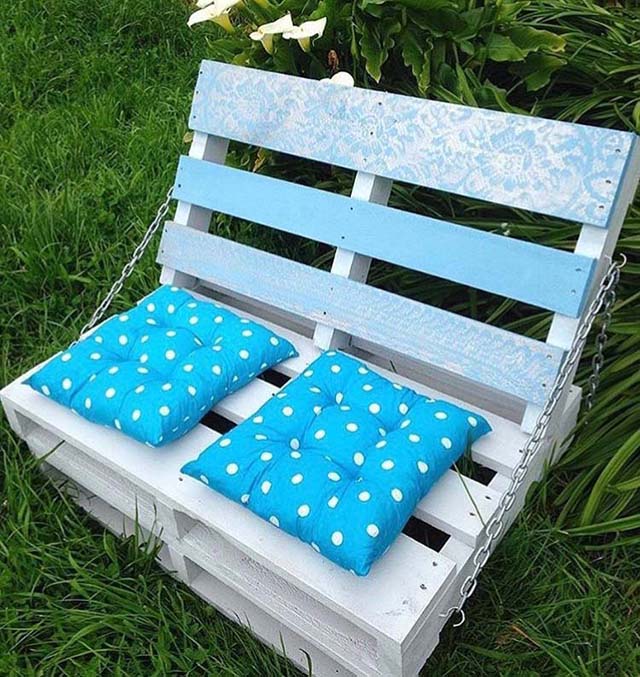 And a favourite colour?
At the moment I am finding that Resene Boutique is my go to. The paint is a beautiful, soft and silky-looking pink colour. I find I am always searching for Resene Boutique in my collection to do some writing on a piece, or to just create nice soft silhouettes on the wood.
See more of Emma's work on Facebook here, and Instagram here.