►
◄
latest
habitat tv
blog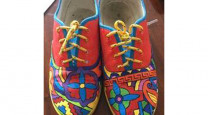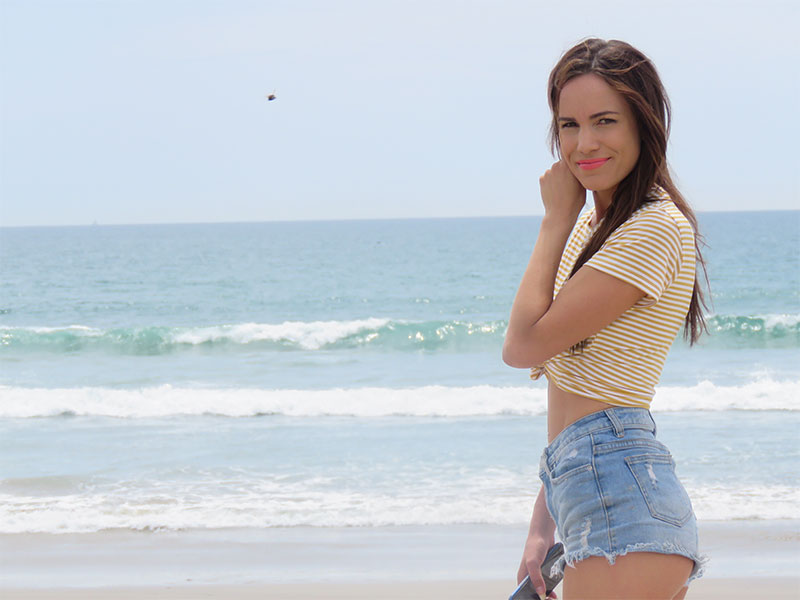 Esther Campbell's colourful pop culture fan art
04 Feb 2020
In just two and a half years, Papamoa-based artist Esther Campbell has seen demand for her colourful, pop culture-inspired artwork grow by the day. The busy mother of three is now fully immersed in the artist lifestyle, completing commission-based work that varies from fan art to family portraits.
Surrounded by creativity as a child, Esther caught the art bug and was instantly drawn to art classes and extensions to fulfil that growing passion. Finally, after working hard at her craft and posting her work online, opportunity came calling. "I started to get bombarded with private messages requesting custom art work," says Esther.
Inspiration comes from all walks of life for Esther, whether it be movies and TV shows or songs and walks on the beach. Undoubtedly, what shines through in the end is her fantastic use of colour to make every subject as eye-catching as possible. Resene products have played a big role in Esther's creations thanks to their outstanding quality and the fact that they blend well together. "The colour range has such a huge variety it actually often saves me time!"
Esther approaches colour selection with a lot of flexibility, opting to check the A4 colour sheets in the colour library at Resene ColorShops or going with her gut feeling. This has resulted a rich body of work that varies from neutral tones to vibrant colours. "Lately, I have enjoyed going for more quirky colours because it gives my newer paintings a bit of uniqueness," she says. Her favourite colours include Resene Adrenalin, Resene Paua, Resene Niagara, Resene Wellywood and Resene Mai Tai, plus Resene Sanguine and Resene Donkey Brown from the Karen Walker Paints range.
Demand for Esther's work has not let up, and she now receives a huge range of requests – meaning no two days are the same. "I am working on a family portrait, a family pet, a Bruce Lee piece and an Empire show series fan piece. I live and breathe this now."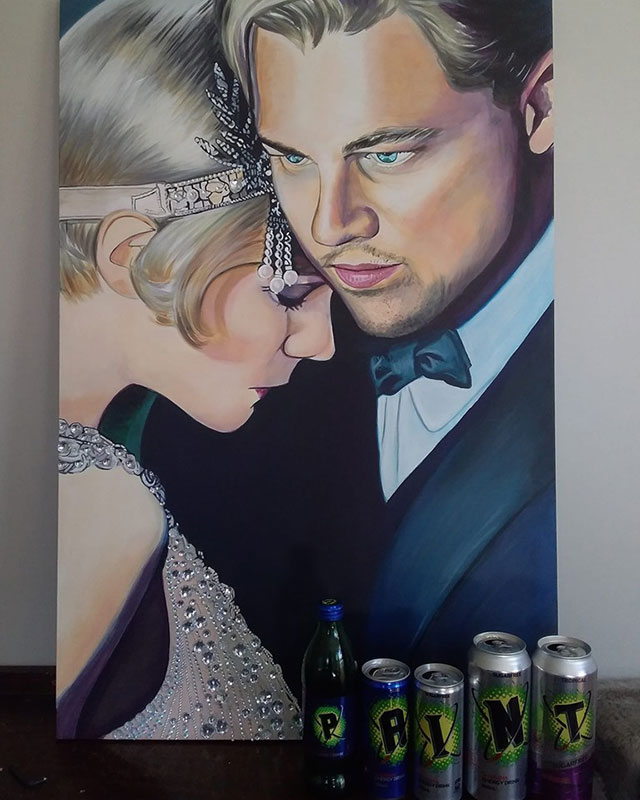 Esther created this Gatsby painting with a huge range of Resene colours including; Resene Riptide, Resene Irresistible, Resene Pendragon, Resene Whiskey Sour,Resene Aviator, Resene Black, Resene Manhattan, Resene White, Resene Donkey Brown, Resene FX Pearl Shimmer, Resene Twizel,Resene Cornflower, Resene Lochmara, Resene Wellywood, Resene Belladonna, Resene Sazerac and Resene Crusoe.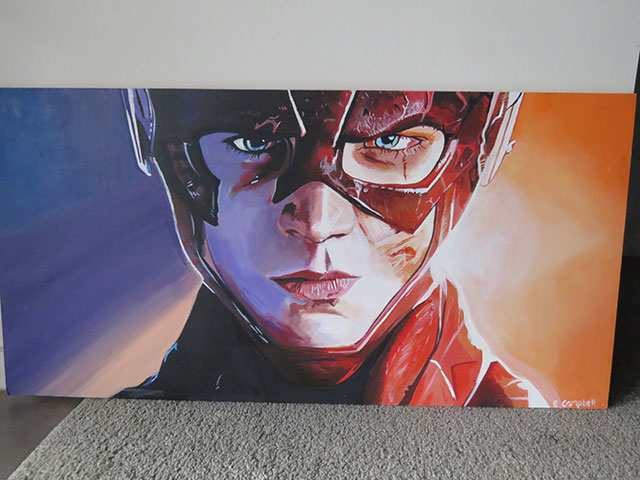 Esther's art career took off after painting this striking piece, inspired by the CW series, The Flash. Colours used include; Resene Black, Resene White, Resene Havoc, Resene Adrenalin, Resene Tory Blue, Resene Manhattan, Resene Lochmara, Resene Jambalaya, Resene Pursuit and Resene Studio.
This Venom/Tom Hardy piece by Esther was created using; Resene Pohutukawa, Resene Paua, Resene Donkey Brown, Resene Havoc, Resene Sanguine Brown, Resene Studio, Resene Niagara, Resene Pendragon, Resene Almano, Resene Mai Tai, Resene Black, Resene White, Resene Palm Green, Resene Kaitoke Green, Resene Lochmara and Resene Tory Blue.
To view Esther's art or to get in touch, visit her Facebook or Instagram pages.
imagesEsther Campbell