►
◄
latest
habitat tv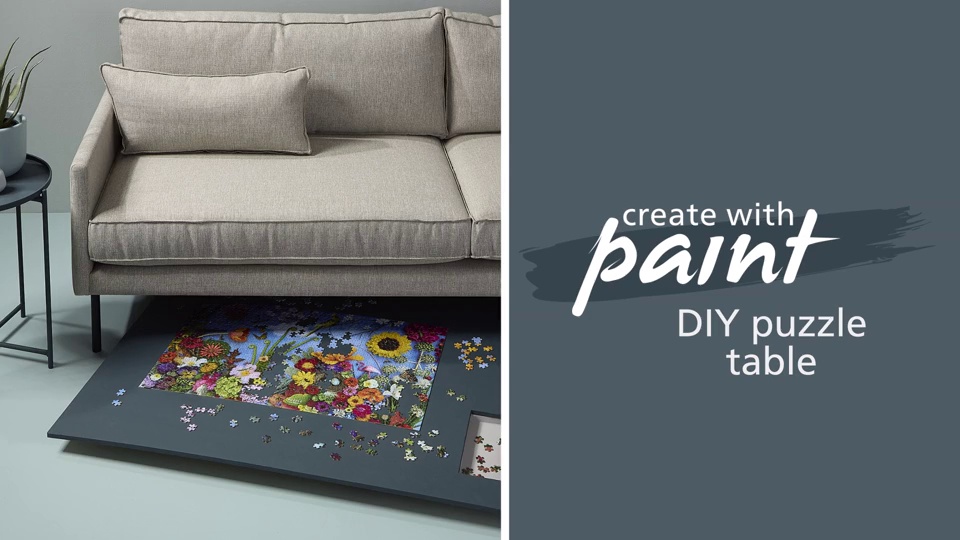 blog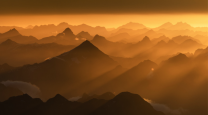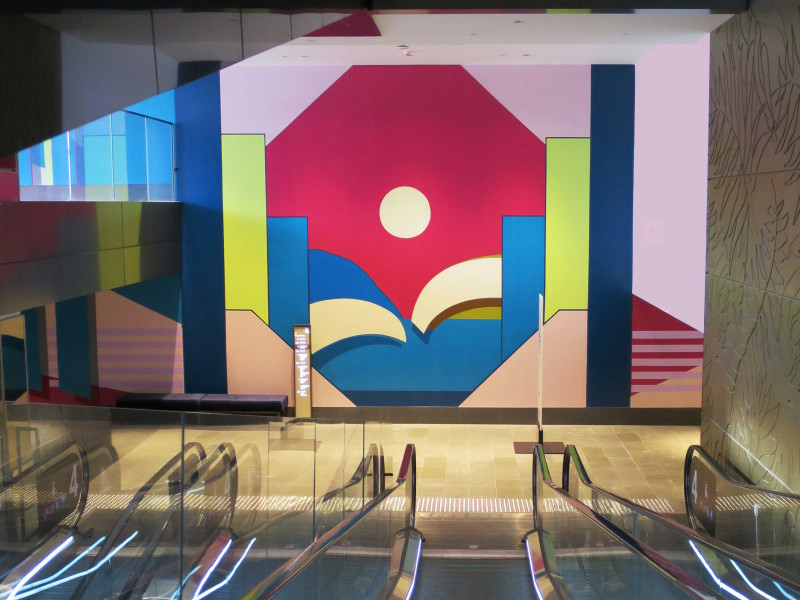 Mural artist Melinda Butt: 'I have seen the positive impact colour has on our emotional state'
14 Apr 2021
Artist Melinda Butt is on a mission to transform neglected spaces into lively works of art. When it comes to art, Melinda colours outside the lines, over the walls and across the road. An artist for fifteen years, Melinda recently ventured into painting large-scale murals. Taking her work to the street gave Melinda a new sense of purpose and brought a shine to old buildings with a splash of Resene paint.
"I love working on dilapidated buildings and walls, I like to give them a new lease on life and a fresh, proud start," Melinda says.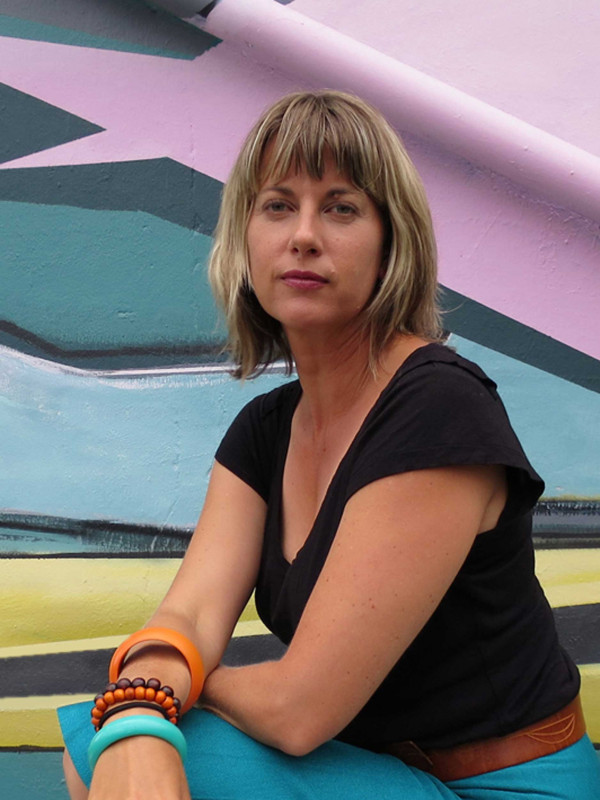 Artist Melinda Butt uses inspiration from sixties pop art and architectural forms for her bold and colourful murals.
If you've ever walked around central Auckland, Hamilton or Whangarei, chances are you've already been wowed by Melinda's colourful creations. A fusion of pop art and art deco, Melinda's style is hard to miss. She's inspired by everything from classical architecture and Bauhaus principles to Japanese poster art and Egyptian motifs. A little pop of her favourite colour, Resene Kitsch, never goes amiss either.
As a full-time artist, colour choice is one of Melinda's main priorities. "It's extremely important to choose a palette that's perfect for the space," Melinda says.
"I have seen first-hand the positive impact colour has on our emotional state."
Melinda chooses her Resene paint depending on the light and activity that is taking place within a space. "I use bright, bold colours in high activity zones to lift people's mood and increase a sense of safety," Melinda says. These bold colours often include vibrant pinks such as Resene Irresistible and Resene Smitten to liven up the area.
"Anything in the pink family is a mood enhancer."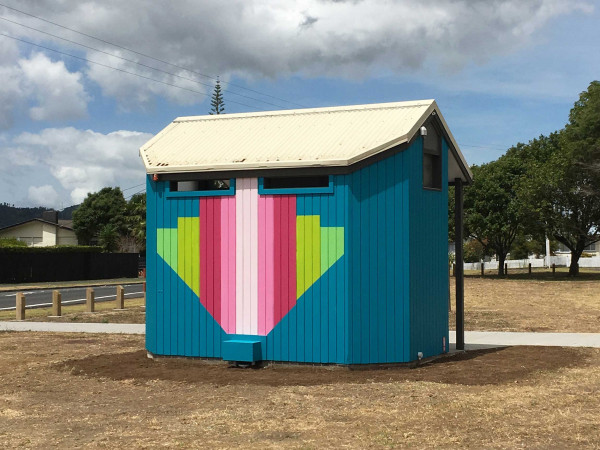 Melinda wanted to make the most of the quirky shape of these playground toilets in Tikipunga, Whangarei. Stylistically interpreting the male-female signage, Melinda used Resene Kitsch for the base colour with bright stripes of Resene Irresistible, Resene Smitten, Resene Half Limerick and Resene Canary.
One of Melinda's favourite projects was also her most challenging; the Newmarket Westfield Mall. Using her signature bold style, she chose a colour scheme intended to give shoppers a sense of excitement and created a vibrant and otherworldly atmosphere. The challenging part of this project for Melinda was not only its immense size but also the lack of natural light. "Most of the day this area is lit with internal light," Melinda says. "So, to combat the flatness of the artificial light I turned the hues up." Using Resene Cherub, Resene Canary and Resene Confidante, as well as her staples Resene Kitsch and Resene Irresistible, Melinda created a composition that complemented the mall's travelators, high ceilings and reflective glass.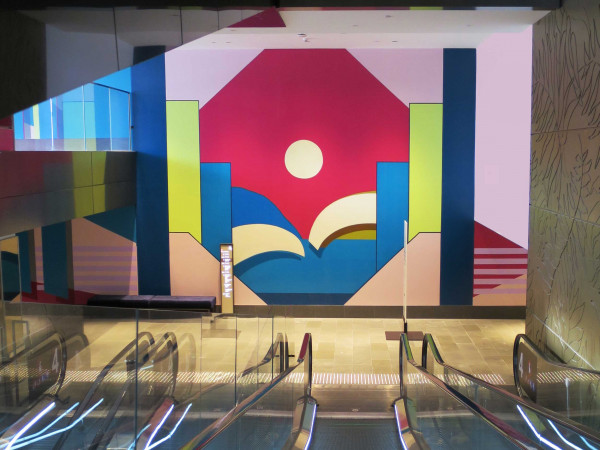 The mural in the Newmarket Westfield Mall was Melinda's favourite project to date was also one of her largest. Shoppers are greeted with this vibrant mural painted in Resene Irresistible, Resene Cherub, Resene Canary and Resene Kitsch. Bright white Resene Half Orchid White contrasts with the fabulous dark blue stripes in Resene Confidante.
Each mural is carefully planned and takes Melinda over a week to complete. Before executing a large painting, she creates a smaller work in her proposed colour scheme. She then places this smaller work under various types of light to see how the hues change. "I have learnt the hard way that sometimes colour can dramatically change depending on the light," says Melinda, who is meticulous when it comes to preparing a mural. "In order to create a long lasting high-value work, the right prep work has to be done."
Take a look at more of Melinda's amazing work here
or check out her Instagram here