►
◄
latest
habitat tv
blog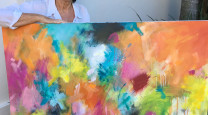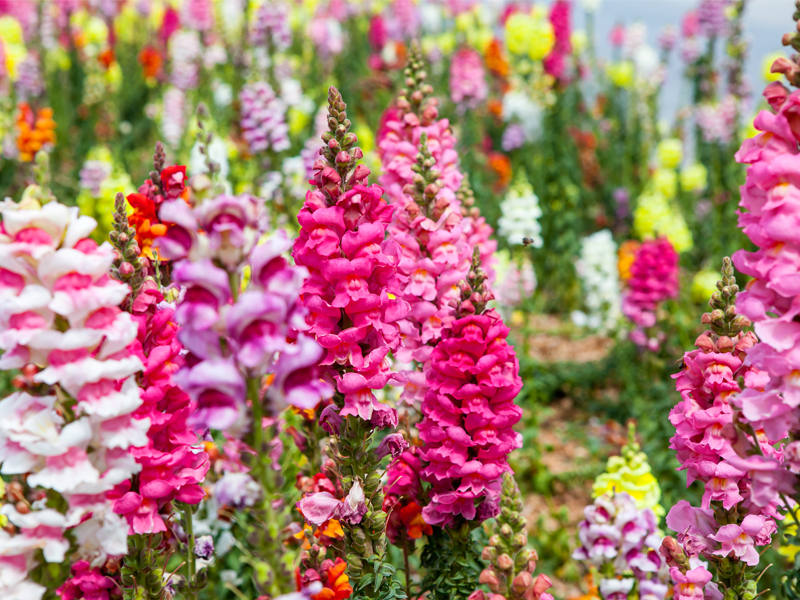 Gardening this September
16 Sep 2015
We love the arrival of the month of September when every keen gardener gets to see the fruits of their labours start to bloom. As the soil warms up and there's more daylight, spring bulbs and plants begin to flower and sprout their fresh new spring growth. It's nature's planting time and the perfect opportunity to get stuck in and plant all your favourite spring/summer flowers and get your vegetable garden underway.
September is also the arrival of Bee Month, the National Bee Keepers Association's national awareness month, aimed at highlighting the importance of the honey bee in New Zealand. There are so many things gardeners can do to ensure a happy bee population in the garden this spring – click here to read about what you can do this Bee Month.
What to plant this September
For instant spring colour and a cheery entrance to your home, plant up your outdoor areas with colourful hanging baskets and terracotta pots with spring annuals like primula, polyanthus and lobelia.
Sow your favourite summer flower seeds including alyssum, begonia, Californian poppy, celosia, cosmos, dahlia, gazania, gerbera, impatiens, petunia, snapdragon, cornflower and wallflower. For best results use some Tui Seed Raising mix to give them a good head start.
To get the best out of your emerging spring flowers be sure to liquid feed them with Thrive All Purpose Soluble Plant Food and keep removing any dying flowers for optimal growth. Plant new perennials like bee friendly lavender, salvia, canna lilies, fuchsia and geraniums, but take care with tender plants if you live in a cooler area and wait until the danger of frosts is over.
Keep sowing your favourite vege seedling right throughout spring, if you plant every couple of weeks you'll ensure a continuous summer harvest. Start by digging in plenty of compost first, as well as a scattering of sheep pellets. Carrots, beetroot, silverbeet and peas can be sown directly into your garden, whilst lettuces, leeks, cabbage, tomato, capsicum, courgette, cucumber and eggplant are best popped into trays of Tui Seed Raising Mix ready for transplanting later.
If you live in warmer areas, early tomato, capsicum, courgette, cucumber, pumpkin and celery can be planted directly into your garden, but always use a protective cloche in cooler areas. To protect vulnerable young seedlings from fungus diseases come in and see us about our range of organic options available.
Your indoor plants will now start requiring more watering as the weather warms up, and it's a good opportunity to re-pot and feed with a slow release fertiliser.
Lawn time
Now is the perfect time to sow new lawns. Your local Palmers store has a great range of lawn seed, as well as products to help keep your lawns looking their best. Top dress existing lawns with Scotts Lawn Builder and Tui Lawn seed and water in well. Make sure to spray for Onehunga weed and broadleaf weeds with a turf or prickle-weed killer and be prickle free this summer.
Got any gardening questions? Head to your local Palmers or Planet store for expert advice and inspiration, or visit www.palmersplanet.co.nz.
Published: 16 Sep 2015