►
◄
latest
habitat tv
blog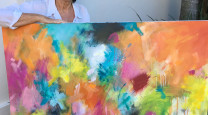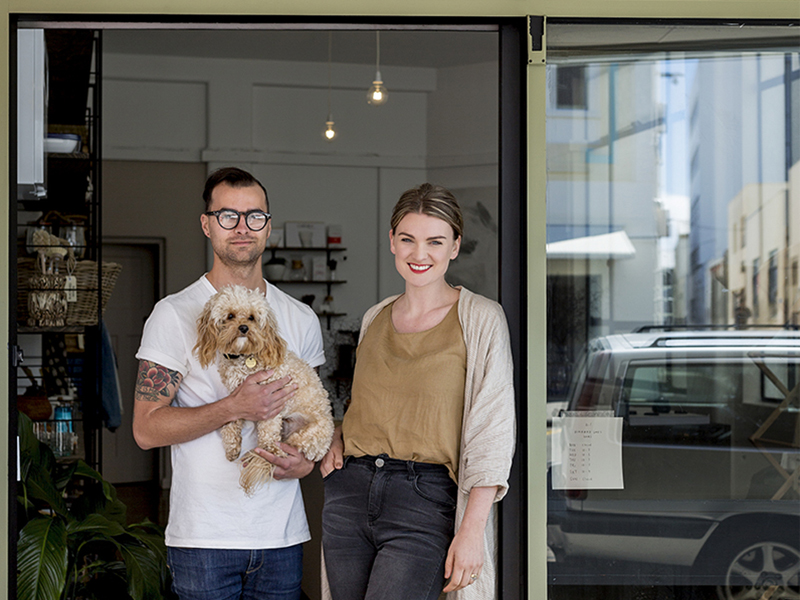 Gem's magic touch
01 Mar 2016
Gem Adams realised her love of interior styling while renovating her home in Hawke's Bay and creating content for her lifestyle blog The Blackbird. The photographer and stylist regularly contributes to habitat and other home interior magazines with clever DIY ideas and pleasing room settings, bringing about so many new ideas with Resene paint and colours.
She recently opened Blackbird Goods, a store selling quality and beautiful lifestyle goods, with her husband Nathan (pictured above, with Frankie Blossom the Cavoodle) in Napier. We caught up with Gem to talk shop and her tips for a happy and beautiful home.
What were you doing before styling and Blackbird Goods?
Golly, what wasn't I doing is more the question! My husband Nathan was in a band, which is how we met (no I was not a groupie. I was there as a photographer/merchandiser/pants mender... long story). We were traveling all over but came home to "settle down". We opened a shop called Hunter Gatherer on Karangahape Road in Auckland, selling vintage, illustrated tee shirts and jewellery that we made.
And what's led you down this new path?
At the end of 2013 we decided to put Hunter Gatherer on hiatus. I had been dabbling in fashion styling for a while and thought I would maybe head that way. Meanwhile, I started The Blackbird blog out of a need for creative accountability.
I began showcasing a few DIYs, shoots that I had partaken in, and our own home. It didn't take me long before I realised I enjoyed styling objects and spaces rather than people and it sort of progressed from there.
How would you describe your style?
I always find this question so hard! It is forever evolving but I seem to stay true to a few principles. I would describe it as textural, natural and simple with a little wabi-sabi thrown in for good measure. I am drawn to Japanese and Mid-Century American interiors, which no doubt shows through my work.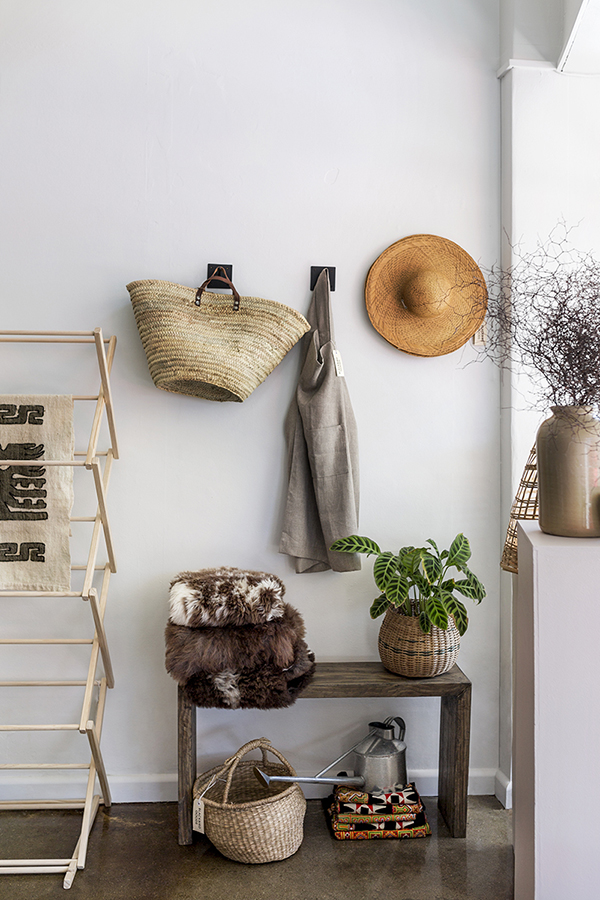 Inside the Blackbird Goods store, painted in Resene Black White
You make styling look so effortless. What's it really like behind the scenes?
Ha! I am glad it looks that way! But no, it's not always effortless. However, I do love my job very much so it's never really a chore. I am quite a planned person, I always go in with a plan of attack and a little mock up sketch of my vision for the space or shot. Nine times out of 10 that is how it comes out. The other 10%... well, that's where it may get a little chaotic, but that's also where some of the magic happens.
What Resene colours are you drawn to at the moment?
I have been loving the autumnal palette of Resene Cumin, Resene Howlin Wolf (plus, how could I resist that name) and Resene Camouflage. Of course for my neutrals, I can't go past Resene Black White, Resene Half Bokara Grey and Resene Quarter Perfect Taupe.

---
Gem's tips for a happy and beautiful home
· Embrace the space. As with most people, our current home is not our ultimate, but embracing rather than fighting the space you're in allows you to work with what you have to create something great.
· Artwork and soft furnishings can transform a rental that doesn't allow big changes, while paint is of course a great way to put your stamp on your own abode.
· Find your own Feng Shui. Think about the objects you bring in to the home – do you really love them or are they just creating more clutter? Objects can sometimes overstimulate and make us feel tired, while breathing room around objects gives us the feeling of space and rest.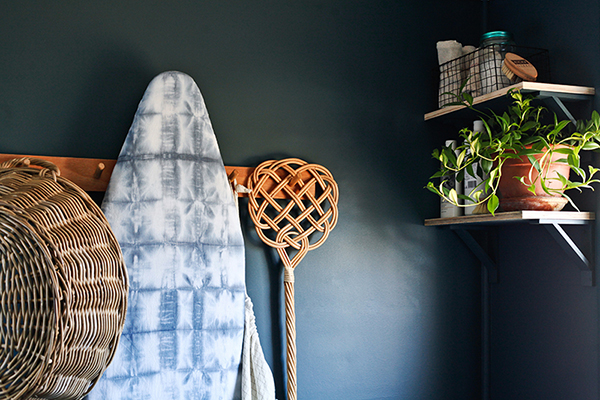 Gem's laundry painted in Resene Atomic
· Quality over quantity in your day to day items. I often feel the everyday is overlooked when it comes to time and money, but these are the items we use the most, so you may as well enjoy them. A cane laundry basket instead of plastic not only lasts longer, but looks and feels a lot nicer too! And quality doesn't have to mean expensive. Op shops, auctions and sales are a great way to get your wishlist items for a steal!
· Bring the outside in. Plants and fresh flowers make a home feel alive. Easy care plants like Rubber Trees, Philodendrons and Cacti are great way to kick start your green thumb. Failing that, pop out and grab a bunch of flowers.
· Don't let the trends dictate your style. Stick to your guns and choose for love rather than fad. There is absolutely nothing wrong with being inspired by the latest and greatest, but don't feel like you need to re-design your house to keep up with it. A cheap and cheerful change can be as easy as picking up a Resene testpot and painting that dated chair, frame or vase.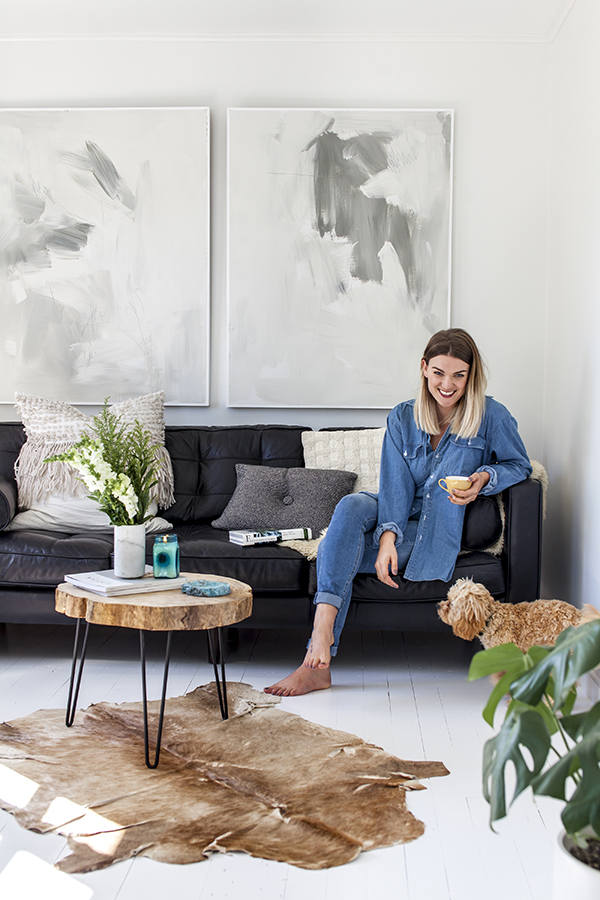 The living room painted in Resene White
Read Gem's blog at www.theblackbird.co.nz.
---
Published: 01 Mar 2016