►
◄
latest
habitat tv
blog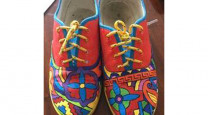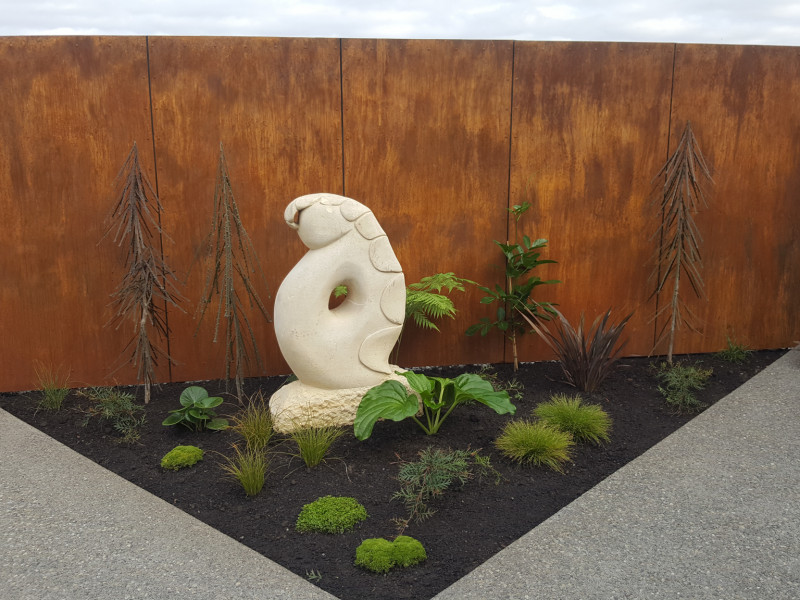 Get a rustic weathered look in a fraction of the time
01 Apr 2020
As the Resene FX special effects range continues to grow, so are more and more exciting ways to enhance your home. One brand new product that's caught our eye is Resene FX Faux Rust Effect, a waterborne coating that creates a beautiful rust effect – one that would usually take years of weathering to achieve.
Nathan Dick from the Resene Construction Systems team used Resene FX Faux Rust Effect to create this standout, rustic-style backdrop in his garden.
For the base boards, Nathan used Hardiflex to mimic the natural corrosion and dimpling of corten steel. When it came to using the paint, he describes it as being really easy - he simply brushed the product randomly in two coats, which added to the final weathered effect. He then applied the rust effect activator to create runs that trickled down the wall, again to emulate the rusty steel surface staining.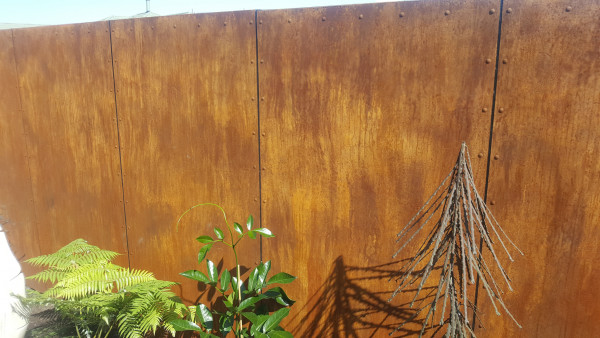 Here are Nathan's other tips for creating this look using Resene FX Faux Rust Effect:
Use a wide (100mm) brush in a crisscross pattern to create random brush strokes. Do not cut in as it could leave a picture frame effect.
Make sure the second coat covers the first coat entirely, so that no white undercoat or sealer is visible.
Be patient after applying the activator – this is a less is more approach. It will take some time to begin 'rusting' fully, but almost straight away things start to happen. Depending on the degree of 'rusting' you want to achieve, it can be enhanced with a fine mist spray of water and halted by applying a coat of Resene Waterborne Aquapel. The latter will also protect the finished colour.
Also to note: the sooner the activator is applied after the basecoat is tacky, the deeper the rust effect. Read more about the specifications here.
Nick says the rust backdrop looks authentic enough to have fooled his architect - when visiting, he asked Nathan where he had found the great-looking corten (also known as weathered) steel. Nathan's reply: "Take a closer look and give the wall a tap. That's not steel, mate!"
images Nathan Dick