►
◄
latest
habitat tv
blog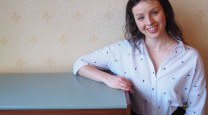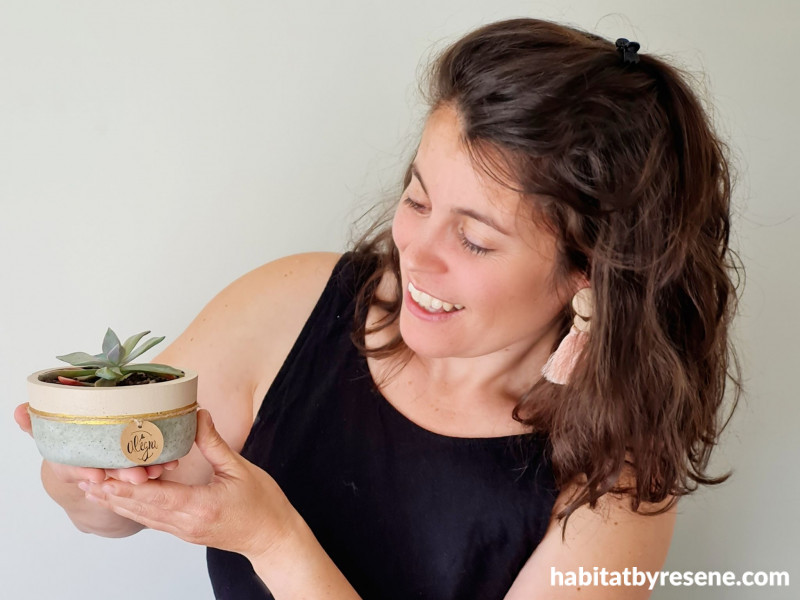 Growing a dream: Alegra's flowerpots delight with colour
17 Jun 2021
In 2020 an idea for a creative business was taking root in Nataly Castano's head. Her green-fingered business, Alegra, sees her creating handmade miniature concrete planters painted in vibrant Resene paints. One year on, Nataly's business is blossoming and her passion for creating bespoke décor has grown with the addition of colourful concrete candles.
"Alegra is my dream project and inspires me daily," says Nataly. "For me, it's about creating something small and unique that goes out there and generates a big difference in any space."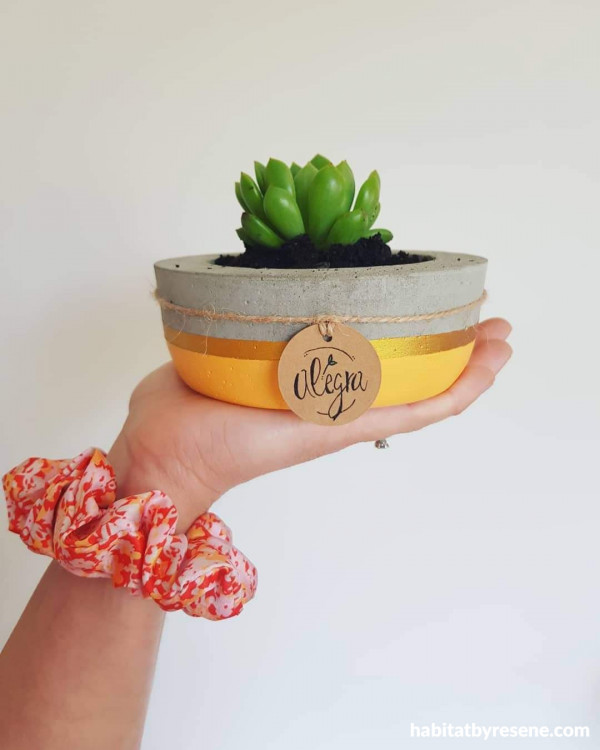 This plant pot is sure to brighten your day in colourful Resene Sunshade with an accent of Resene Gold.
Nataly became a mum in 2019 and decided she wanted to work from home. She began trialling planter designs before landing on the perfect blend of rustic and chic. "I started doing experiments with concrete and the results ended up exceeding my expectations," says Nataly. "I instantly had a connection with the material, and I found myself working on something I really enjoy.
"These planters are specially made for my customers and at the same time they give me a chance to take care of my family, who are my biggest supporters."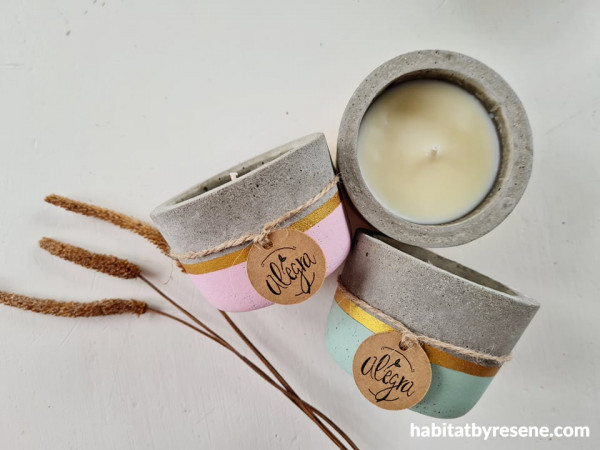 Nataly has also begun producing candles with some of her favourite colours, including Resene Princess, Resene Envy and Resene Gold.
Originally from Uruguay, Nataly's business is derived from the Spanish saying, Alegra tu hogar, meaning 'joy to your home.' "The meaning behind Alegra is fully connected to the message I want to spread with my products and in some ways having a Spanish meaning behind it keeps me close to my roots," says Nataly.
Nataly's inspiration stems from all things home décor; from reading home magazines and watching interior design shows to following designers and keeping tabs on their top décor and colour picks. "I also did lots of research on what kind of paint is good for painting concrete and every path led me to Resene," says Nataly. "I decided to try Resene and it was a clever decision! I found everything I wanted in Resene's range and never looked back.
"Resene's variety of colours give the perfect smooth finish to my products and the staff are so incredible and helpful."

Brilliant in blue, this concrete pot from Alegra is painted in Resene Riptide and Resene Gold.
When inspiration strikes, Nataly reaches for her pile of Resene testpots. Choosing a colour palette for each planter comes naturally to her and the soft warm colour palettes she creates, with a touch of Resene Gold, have become popular home décor pieces across the country. "I have been using a lot of Resene Envy for my candles and pots which looks gorgeous," says Nataly. "But I also love the power that Resene Riptide or Resene Sunshade have. They're so light and look stunning on plant pots."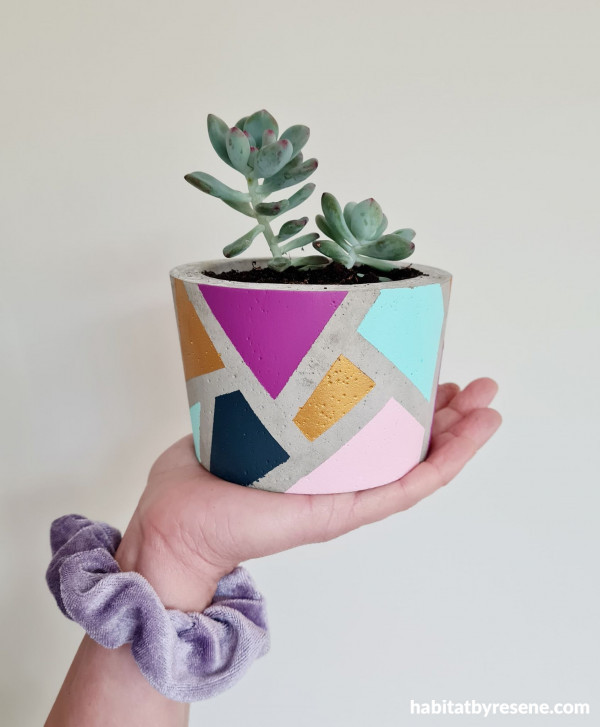 Nataly likes to keep her finger on the pulse with the latest home décor colour trends. Her geometric design on this concrete planter uses Resene Riptide, Resene Princess, Resene Warrior, Resene Belladonna and Resene Gold.
Nataly creates her pots using three principal materials: concrete, sand and water. She's got the process down to a fine art, adding just the right amount of each to create a durable product. When the pots are dry, Nataly removes them from their moulds, sands them down and begins painting. "It's a long process to have the perfect product," she says, but all the time refining the plant pots has been worth it. "It's an incredible material, super reliable and has given me so many ideas for the future.
"Working on this project has been an incredible experience since the beginning and it helps me to redirect my energy and focus. I'm now building a beautiful little business that I'm proud of."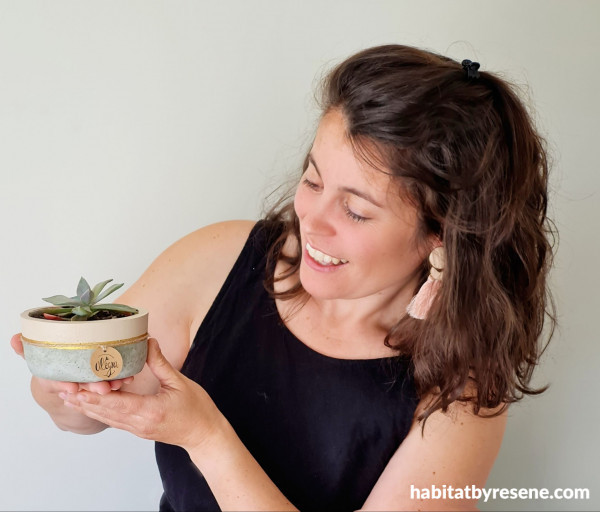 Mum Nataly has found her creative passion using concrete. She's pictured here with one of her cute planters painted in Resene Okey Dokey and Resene Gold.
You can check out more of Nataly's stunning work here or purchase from the Alegra store here
Published: 17 Jun 2021