►
◄
latest
habitat tv
blog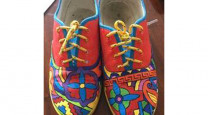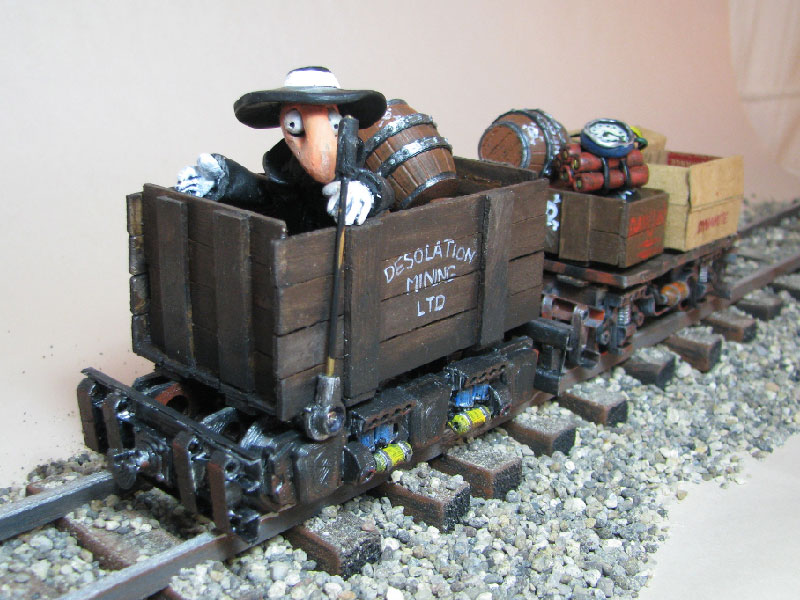 Hamish's colourful 3D printed world
14 Jun 2018
Hamish Trolove merges new tech with old fashioned artistry, creating 3D printed objects for fun, and painting them using Resene testpots to give them extra wow factor. From a 1920s-style spaceship painted in bright red Resene Havoc to miniature mine trollies, there's a lot of love and technique that goes into Hamish's creations.
He tells us more.
Tell us a bit about yourself and your products.
I am by training and inclination a mechanical engineer. It probably shows. At present I am an independent technology developer and so always playing around with new tech hardware ideas. In order to realise some of my designs I have taught myself digital design and rapid prototyping – in other words 3D printing.
This naturally lead me to designing 3D printed objects for fun. After putting up one or two of my stop-motion prop designs on the Thingiverse website I was a little stunned by the response and so developed more designs to share through the Thingiverse platform. While 3D printed objects are quite neat objects themselves, a splash of paint makes them something else again.
My artistic 3D printed projects tend to be sci-fi spaceships, or railway related. I suspect I may be being a bit obsessive about the mine trolleys at the moment. I'll stop just after I finish the one I'm working on at the moment, I promise... maybe.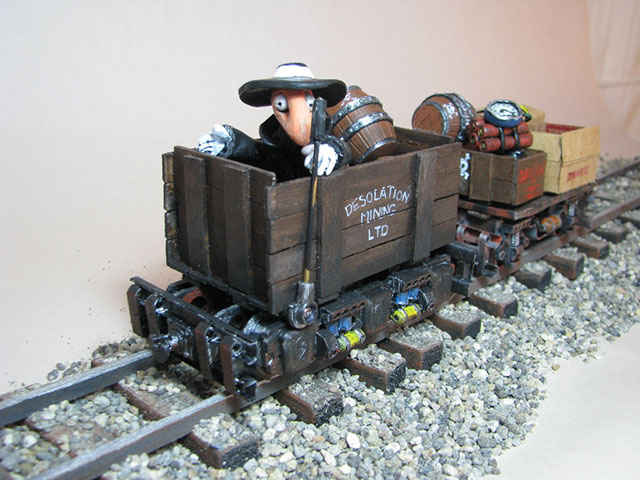 3D printed mine trolley by Hamish Trolove.
How has the style of your pieces evolved?
Designing for 3D printing is quite different from 3D digital design for an image. Some of my models were designed a while back for 2D images and so the process of redesigning them for 3D printed required detailing where there hadn't been any before.
What has influenced your work?
While contracting for the Hutt City Libraries as their STEMM Programme Developer, I came across an amazing 3D printed design. It was a large model of the Discovery from the movie 2001. Together with the librarians we set to and printed it out using a 3D printer. The biggest piece took 19 hours. It was printed in yellow and green plastic. Despite the incredible detail on the model, the colour of the raw plastic didn't do much for it. I slapped some paint on it and suddenly we had this spectacular model that would always elicit "wows". It was the first 3D printed model I had painted.
The original designer of the Discovery model had put a lot of care into detailing the model and how to make it practical to assemble... I learned a great deal about how to detail my own models.
How do you incorporate Resene products and paint into your work?
Resene paints have the advantage of flowing well when used thickly as well as dry-brushing beautifully, and also washing on as if it were a wood stain or water colour paint. I use all of these techniques. Typically I use a black primer and then scrub on Resene Sepia followed by Resene Hairy Heath or some other rusty looking red to give the rusted metal look. For large areas of constant colour I put on multiple heavy layers of a single colour to get an even finish and also help fill in some of the 3D printing layer texture.
Many years ago I undertook the task of colour-fastness testing all the paints I had available. It was an eye opener. Within a month, expensive artistic water colours were so faded that you would scarcely know anything had been there, inks had faded badly, but Resene testpot paints were as good as the day they had been painted. Three years on the Resene colours still look strong. Using Resene testpots was the way to go to ensure long-lasting colours.
Do you have a favourite piece?
That is a tough question because that changes as new designs get completed. My current favourite is my railbike. It is a completely daft design in reality, but I enjoyed designing it as if it were supposed to be a real-working vehicle. It has a level of detail to it that I enjoy.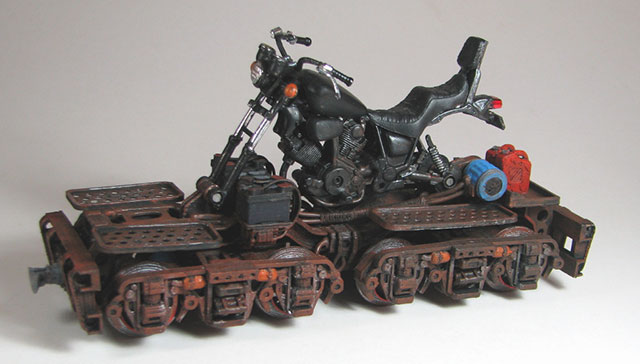 3D printed railbike by Hamish Trolove.
And a favourite colour?
Although I use it only sparingly (except on the 1920s-style spaceship) I think Resene Havoc is the colour I like most.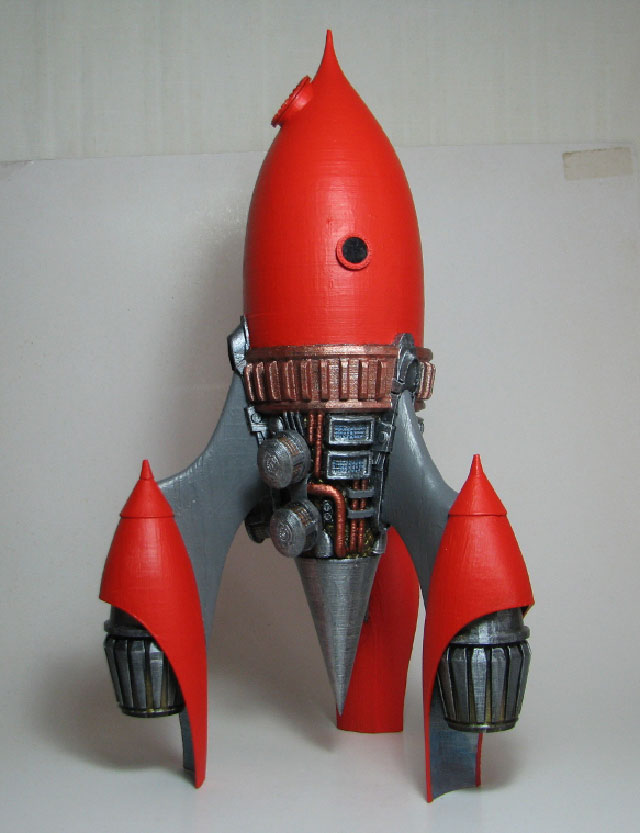 3D printed 1920s-style spaceship by Hamish Trolove.
See more of Hamish's work at www.techmonkeybusiness.com and on Thingiverse.