►
◄
latest
habitat tv
blog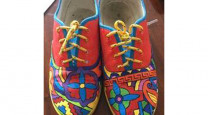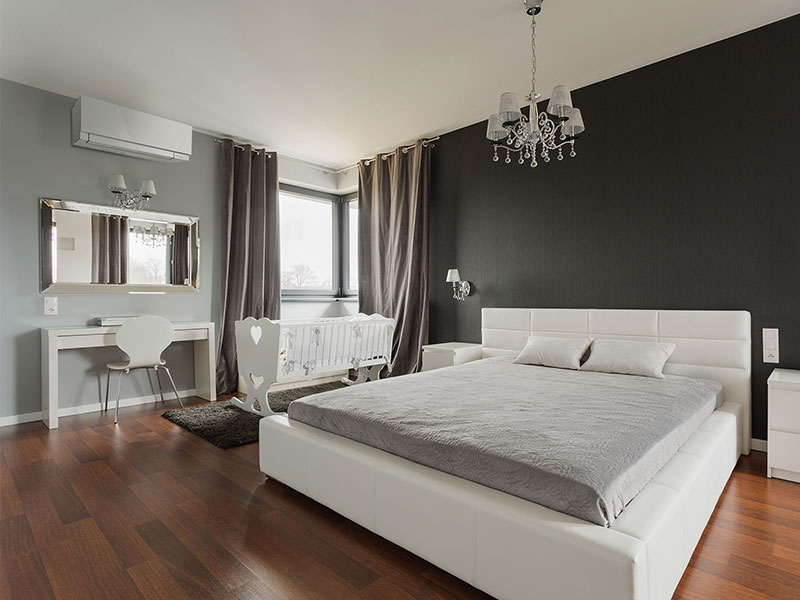 Heating as a style statement
26 Jul 2018
With winter comes the ever-present concern about efficient, effective heating. But do you need to sacrifice good, stylish design for the sake of lovely instant warmth?
Not these days.
When we're renovating or simply looking to upgrade our heating, the first concerns will always be price, ease of installation, noise, low maintenance and optimum effectiveness in heating a specific space.
Modern heat pump design, such as Mitsubishi Electric's Designer Series, has taken care of most of these things with whisper-quiet operation and advanced filtration plus remote and wi-fi control.
But now good design can also play part in your decision. No longer do home heat pumps resemble large, square industrial units. Today's heat pumps are sleek, modern, and come in more than just refrigerator white.
Here are some tips from Mitsubishi Electric on how to turn an energy efficient heating solution into a design asset that works with current interior trends:
If you've opted for a statement colour scheme in with walls in moody dark colours, try a heat pump in Rich Black Diamond. This colour heat pump will also work well the trend for industrial style interiors.
If you have a Scandi-style interior in fresh whites, the new neutral greens or whitewashed wood, a heat pump in Glossy White will look extremely stylish without dominating the room.
This Glossy White and Rich Black Diamond will also work really well in an ever-popular classic monochrome colour scheme.
A heat-pump in Matte Silver is right on trend, with the current popularity of splashes of metallic on our interiors. Try it on a geometric-patterned wall painted in navy, grey and white. It will also work well with those neutral greens, or even a bold splash of burnt orange. The beauty of Matte Silver is that it will slightly reflect back most colours around it, so will work well with a lot of interiors.
Top tip: Don't assume your heat pump must always blend in. The sleek aesthetics of the latest models in all three shades, mean you can treat them as a striking part of a room design that works with the whole concept, without them becoming the focal point.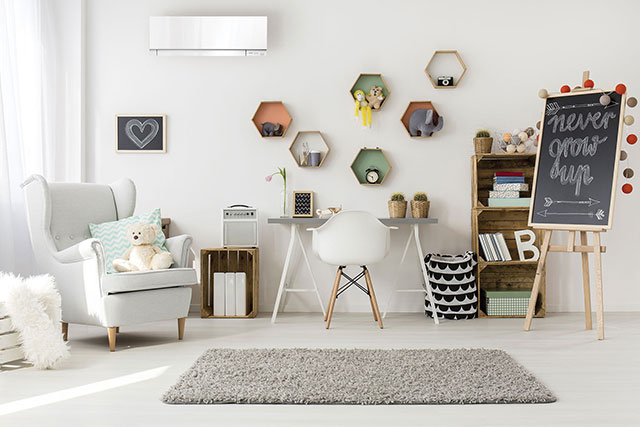 The soft silver tones of the Mitsubishi Electric Designer Series Heat Pump in Matte Silver ties in beautifully with the sweetly Scandi style of this room. Get the look with walls in Resene Alabaster with floors in Resene Colorwood Whitewash.
Great placement and a handy colour selection from white, silver and black means that heat pumps can enhance your decor, not hinder it. Get the look for this bedroom with walls in Resene Silver Chalice and Resene Nocturnal, and a Mitsubishi Electric Designer Series Heat Pump in Matte Silver.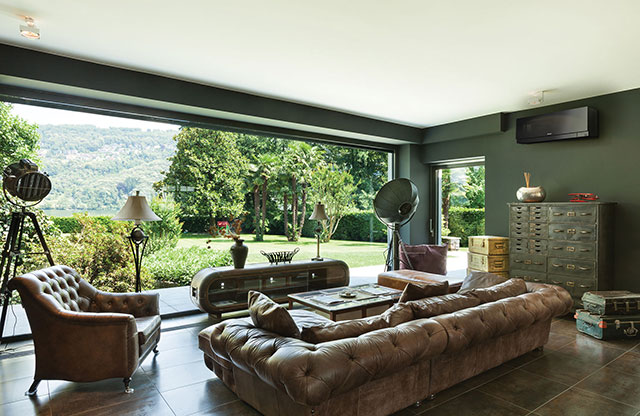 A Mitsubishi Electric Designer Series Heat Pump in Rich Black Diamond blends beautifully with the trend for dark, moody walls. Get the look for these rich green walls with Resene Waiouru.
See more about Mitsubishi Electric Heat Pumps here.