►
◄
latest
habitat tv
blog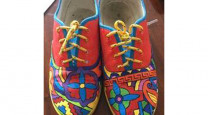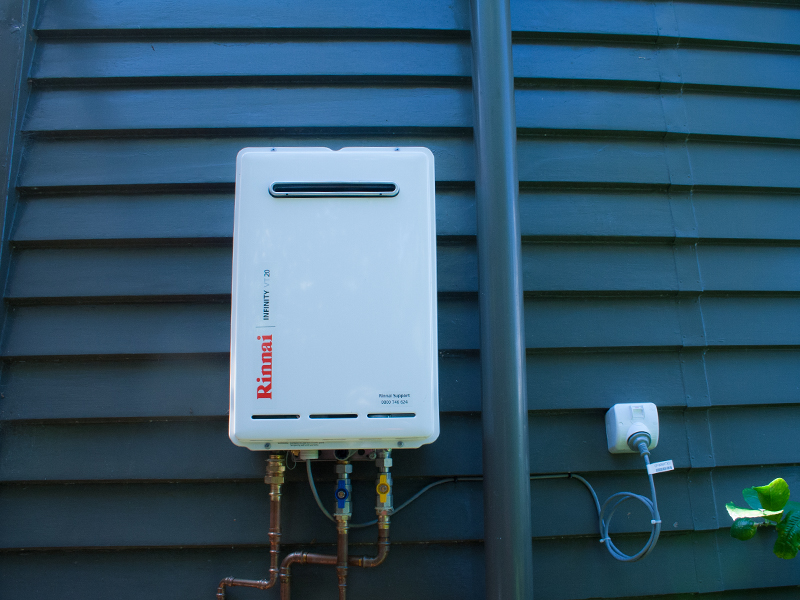 Continuous hot water: the key to a happy life?
01 Mar 2016
Homeowner and habitat staffer Trudy Dickinson goes on a journey to find the perfect hot water system.
---
Part One
It's never very quiet at my house, but sometimes in the middle of the night I could hear a dripping or ticking noise. Cursory investigations, when I remembered in daylight hours, revealed nothing amiss. There was no unusual power usage nor an unexplained increase in my water bill. (Those of you living outside Auckland may not appreciate how interesting a water bill can be). There was no issue around the water tank itself.
My investigations should have been more thorough because a recent guttering failure revealed that the electric hot water cylinder in my roof has been gently overflowing for an indeterminate period. It may have been happening for years, hence the status quo in power and water bills, but I will never know.
What I do know is that I need a solution. Repair? Replace with the same? Gas or electric? What are my options? The cylinder is old, and not worth repairing. So faced with a new cylinder and the chance to get it out of the roof space, I started my research.
I visited the very user-friendly EECA site to get an understanding of the options, and positives and negatives of each. Consumer NZ also had some useful tips as did BRANZ. I may not be skilled in home maintenance, but I like to speak with some knowledge to tradespeople. Forewarned is forearmed.
Which, unfortunately, couldn't be said of the young plumber who turned up (late) and couldn't advise me about alternatives or the rules around installation. He could see that my 120-year-old house raised some challenges and suggested sending someone more qualified. Note to self: always ask for a tradesperson who's up to speed on regulations. And ask them to give me more than 10 minutes warning if they're running late so I can stay at work until actually required.
Meanwhile, the cylinder continues to drip…
Decisions, decisions
Having weighed the pros and cons, I am opting for a continuous flow gas water heating system. There is reticulated gas in my street, but if I didn't have that I could use cylinders. I realise gas isn't a renewable energy, but the likely savings on my energy bills has outweighed my concerns about renewables. And I'll upcycle the old tank as a rainwater collection barrel for the garden.
As for the 'continuous flow' bit, this is where the rubber hit the road for me. I would only be heating the water I wanted, when I wanted it, rather than having a tank of hot water simmering away all the time, in expectation of need. Choosing which brand came down to consultation with my gas fitter/plumber and price. It seemed to me that Rinnai offered a good combination of size options and price, and they have a great reputation.
The gas fitter and I have found a legal location for the unit I've chosen and sorted out the correct appliance size for the household. Too small and I'll be unhappy in the shower. Too large and it's a waste of money. A two-bedroom house like mine has a limit to the number of people it can accommodate and, therefore, the number of taps that can be run simultaneously. Do I really need to allow for the few times when we are overflowing with visitors?
The gas fitter and electrician are coordinating their schedules. Hopefully, all I need to do is be there to make tea and stop the dog 'helping' the plumber under the house. No more dripping cylinder!
Check in on Trudy's hot water system. Has it changed anything? Is she saving money? Stay tuned...
---
Win with Rinnai
If you want to replace your hot water heating system, Rinnai is generously giving one reader the chance to win a Rinnai INFINITY ® VT26 gas hot water package, including installation, worth $3279 including GST.
Please email [email protected] with the subject line 'Habitat' and answer the following questions correctly to be in the draw to WIN. Visit www.rinnai.co.nz to help you with your answers.
Question 1 How much can you save on running costs when compared to an electric hot water alternative when switching to a Rinnai INFINITY ® VT 26 gas hot water heater?
Question 2 How much can you save on running costs with a Rinnai Smart hot water cylinder?
Please include the following in your email:
· Name
· Phone Number
· Email
Competition closes 30 September 2016. By entering, you agree to the terms and conditions.
---