►
◄
latest
habitat tv
blog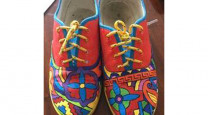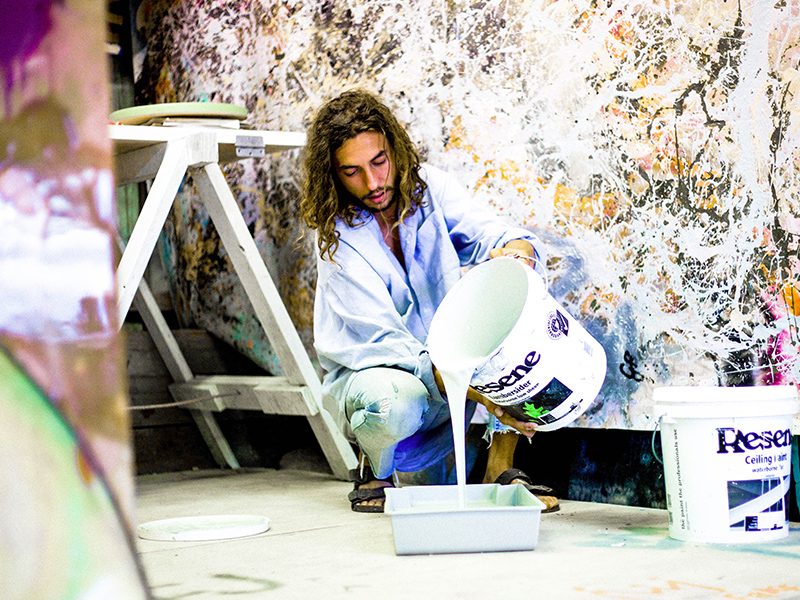 Jacob breaks the mould
29 Mar 2018
If your early 20s is a good time to experiment, Jacob Feast is doing it right.
The 22-year-old self-taught artist splits his time in the New Zealand film industry with painting at his home studio, where he creates pieces of art using resin and Resene paint.
The striking artwork sees Jacob play with bold colour palettes and unique patterns, which has quickly earned a name for himself and his work.
He tells us more about his inspiration.
Tell us about yourself and your artwork.
Since the age of 18, I have been experimenting with different mediums and styles of art until just over a year ago when I discovered resin. Since then I have been totally hooked.
As a young artist, I'm constantly learning and expanding on my work testing and trying new things. I love my resin art but am constantly looking for expansion and improvement.
I've always used art as a means to release my emotions. The process of resin is pretty calming… cathartic is a good way to describe it.

What's inspiring your art right now?
Every day I am inspired by the world around me, the connections I make and the finer details we often miss in life.

What people do, what they say and how they react are all inspirational to me and are key to conceptualising and creating work that I feel has power and meaning.
Art is pretty much a comprehension and digestive tool for me and the world to all be a part of.
As art reflects life then should art not reflect the everyday? The mundane of everyday New Zealand is ripe for exploration.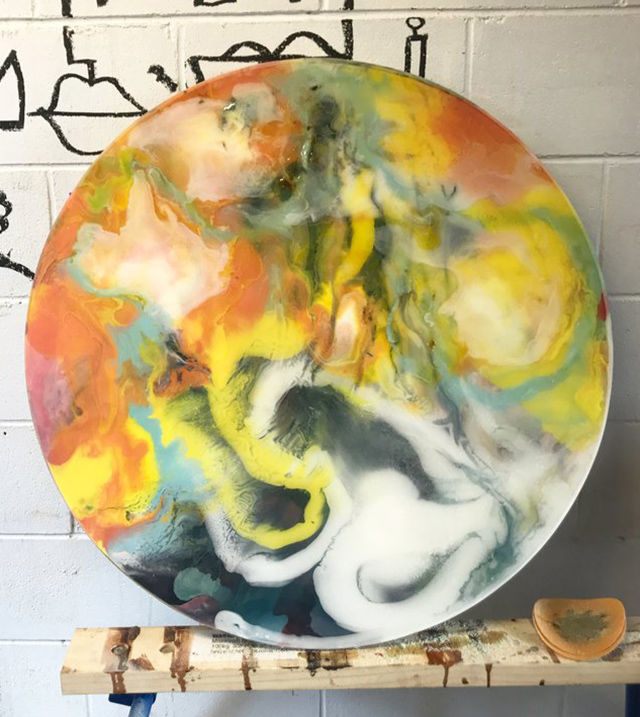 Where does the inspiration for the colour palettes of your resin art come from?
I often use aspects and smaller details of landscapes as inspiration to my colour palettes.
I take aerial photos of natural landscapes, then draw colour and textural reference from the finer detailing. I explore different colour palettes in the contours of rock, the texture and patterns from leaves, taking a hypothetical magnifying glass to the details of nature.
Drone photography has also been a great source of inspiration as it's so easily accessible these days.
My mood and emotion can also determine the colours I use – bright and vibrant if I'm happy and full of energy and more neutral colours if I've been feeling a little dull.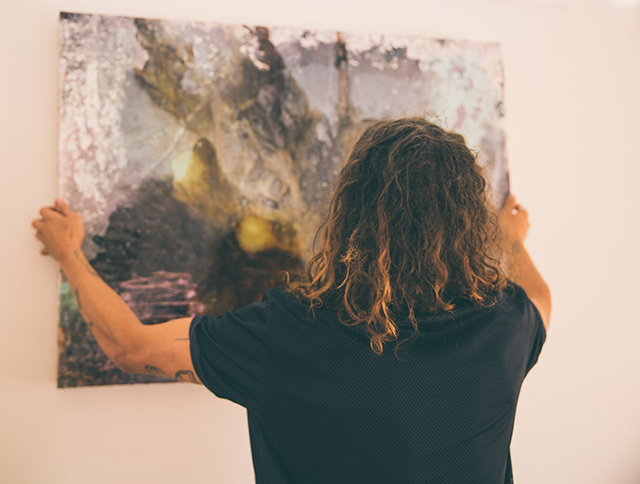 What are your favourite or go-to Resene colours at the moment?
I always find myself leaning towards the bolder and stronger tones such as orange Resene Hyperactive, blue Resene St Kilda and purple Resene Sassy.
I like my colours to really pop, so the bolder the better. I often choose my palette by playing off colour combos that you wouldn't think originally belong – such as blue and orange or green and purple.
These combinations really make a colour pop in my eyes. The bolder the colour, the bigger the pop.

What's next for Jacob Feast?
This year to me is about crafting statement in my work and expanding on my style.
I want to take a more conceptual approach to my practice, exploring new processes, and in turn giving more meaning to the pieces I create.
At the moment I am collaborating with good friends within the arts and approaching topics that are personal to us. My art is much more than just a pretty picture.
2018 is the year where I take my practice to a larger scale and a new audience. The first glimpse at this new body of work will be on show at Allpress Gallery this June.
See more of Jake's work at www.jakefeast.com.