►
◄
latest
habitat tv
blog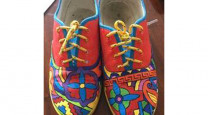 Janet's jump into the art world
14 Feb 2019
Janet Barratt had no idea she would become an artist. But looking at the skill involved in creating her colourful, pop-art style paintings, painted using Resene testpots, it's an obvious calling for her.
The UK expat was a contract draughtsman in a former life, a career she continued after immigrating to New Zealand. It wasn't until she joined a local painting group that the passion for creating art took hold.
She went back to university, completing a Bachelor of Media Arts, majoring in painting and sculpture. During that time, her style of painting became loose and abstract. These days, she's reverted to her draughting skills, making images that are more focused and precise – while still maintaining a fun colour scheme.
After a stint of teaching, Janet now works full time on her funky art in her Bay of Plenty home studio, wonderfully named The Garage Studio.
She can also call herself an award-winning photographer, coming first place in the 2019 Trustpower Photographic Exhibition.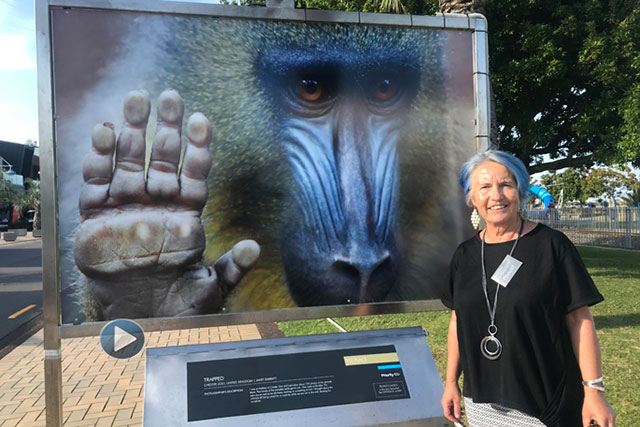 Janet took the winning photo (above), titled 'Trapped', while visiting a zoo in the UK. Read more about it here.
She tells us more about her art.
What is the style of your artworks?
I produce work that is 'flat', having no texture but when viewed from a distance are quite 3D. Audiences have mistaken my works to be prints.
For me, my works are all about the composition – the placement on canvas, the simplicity of the image and the brightness of the colour. Why paint a dog brown when he can be blue, pink and yellow?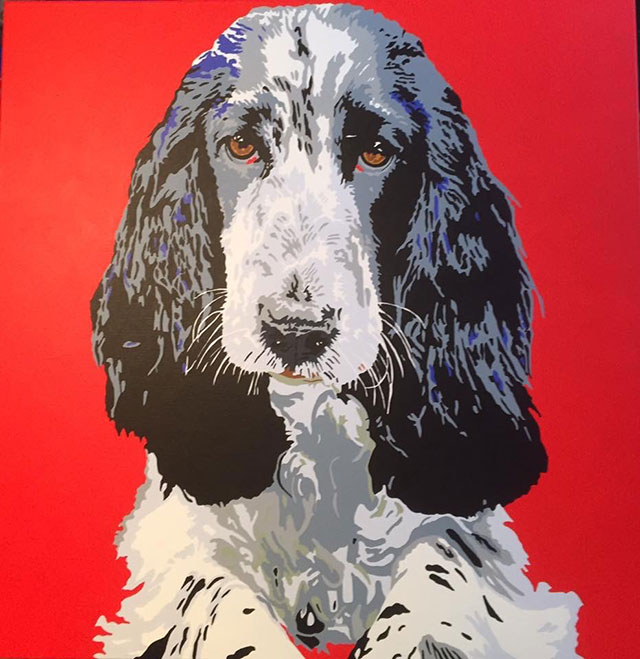 Janet created this adorable dog painting using Resene Havoc, Resene Black, Resene White, Resene Geyser and Resene Gull Grey.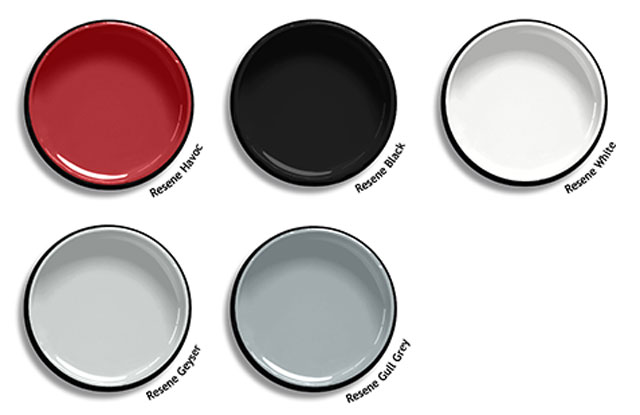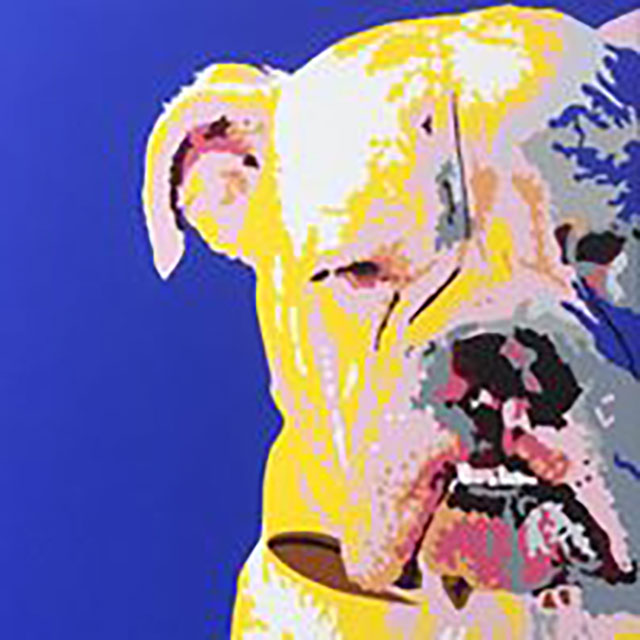 This eye-catching bulldog was painted with Resene Torea Bay, Resene Turbo, Resene Coral Candy and Resene Iron.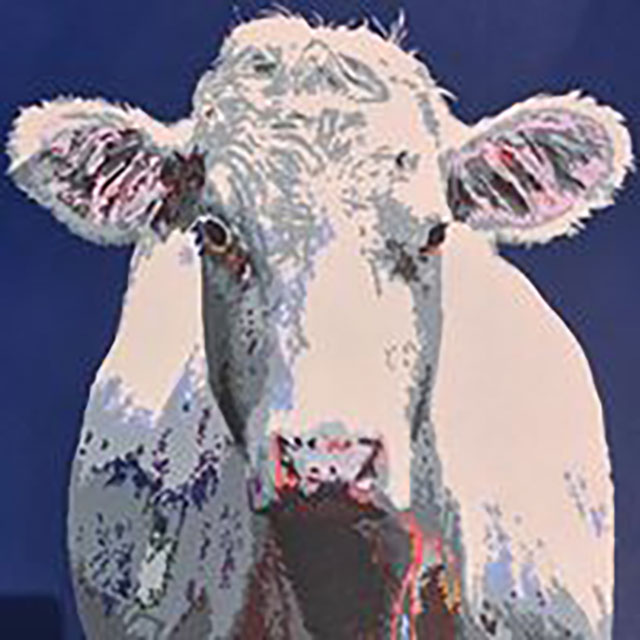 Janet used Resene Paua, Resene White and Resene Surrender in this impressive cow painting.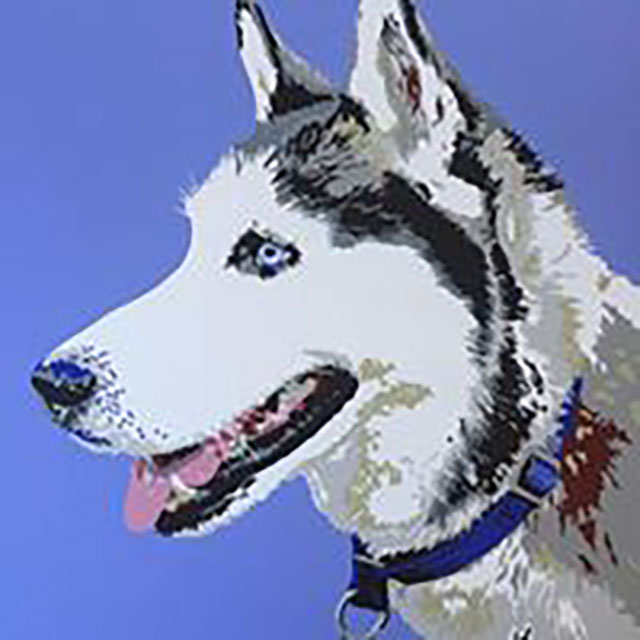 For this husky painting, Janet used Resene Chetwode Blue, Resene Bismark, Resene Lemon Grass, Resene Black, Resene White, Resene Arthouse, Resene Mischka and Resene Half Scarpa Flow.


What influences your work?
I love all styles of art but I'm particularly drawn to pop art. Andy Warhol is my absolute favourite. His use of colour and repeated images leaves me in awe. I like Sir Michael Craig-Martin's work for its simplicity, and Roy Lichtenstein and David Hockney for their use of colour.
How do you incorporate Resene paint into your work?
I discovered Resene testpots when teaching. I liked the smoothness of the paint and the ease of how it adhered to the canvas. Also, the colours! Resene makes my painting life so much easier.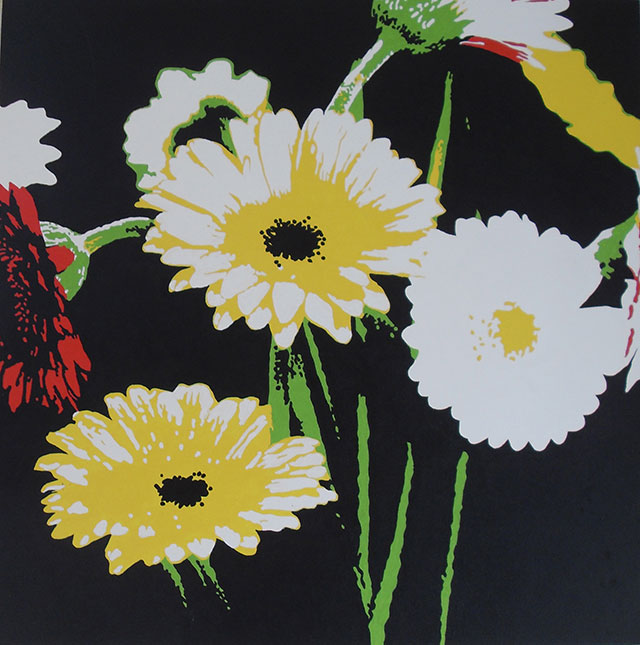 For this pop art inspired masterpiece, Janet used Resene Black, Resene Turbo, Resene White, Resene Havoc and Resene Wham.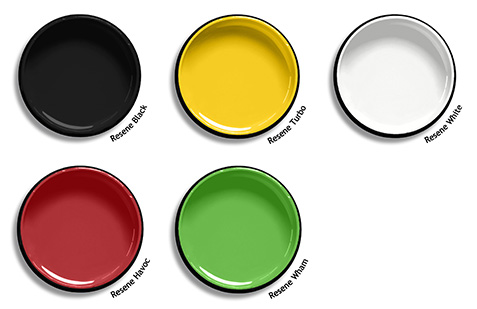 What's your favourite piece?
My favourite piece is always the one that I am working on at the moment – but I do know (in my mind) that my next work will be even better than the last!
And favourite colour?
Blue, especially Resene Surfs Up. It reminds me of deep ocean water on a sunny day. It was the colour of my school uniform jumper, the only part of my uniform that I liked. It's a comfortable colour to live with, easy on the eye and blends/contrasts well with other colours.
See more of Janet's work on Instagram #janethbarratt and on Facebook here.
images Janet Barratt and SunLive