►
◄
latest
habitat tv
blog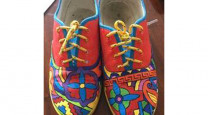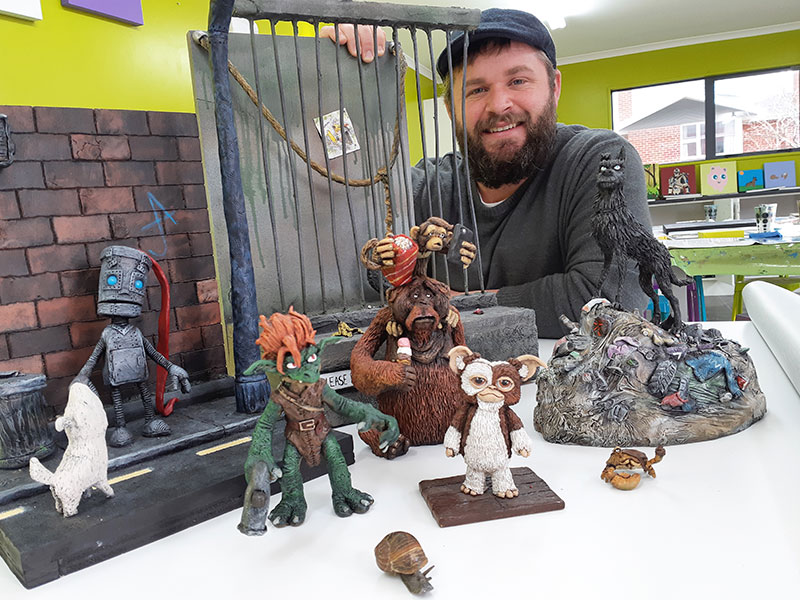 Jared's colourful clay creatures
27 Mar 2019
Timaru-based Jared Adams is a man of many talents. Among them is sculpture, illustration, and puppet-making. But when the right inspiration strikes, his hobbies tend to intersect with aspects of his rather unique job – taxidermy.
Using a key product Jared commonly uses as part of his taxidermy work, he began sculpting quirky figurines and other artful objects which he brings life to with Resene paint.
Jared tells us more.
How did you get started on your current projects?
"At the moment, I work as a taxidermist which introduced me to the two-part epoxy clay that I use to sculpt my figures. My wife, Jess, runs after-school art classes which allows me access to more than 50 different coloured Resene testpots. My favourite colours to work with are Resene Pohutukawa and Resene Nero."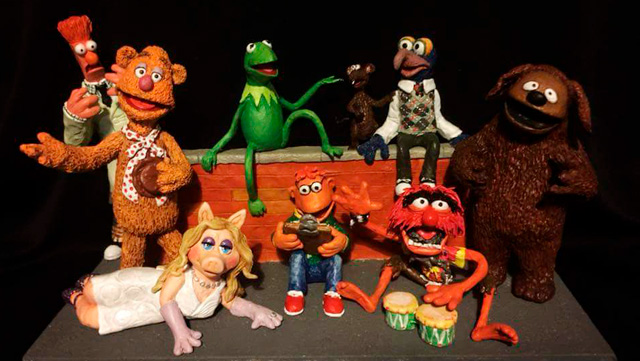 Resene Kermit has never found a more fitting home than among Jared's Jim Henson-inspired cast of characters.
How has the style of your pieces evolved?
"My first sculpture was when I was four years old. I lived in Picton and my mum took me up to a new road that was being dug out so we could grab some clay."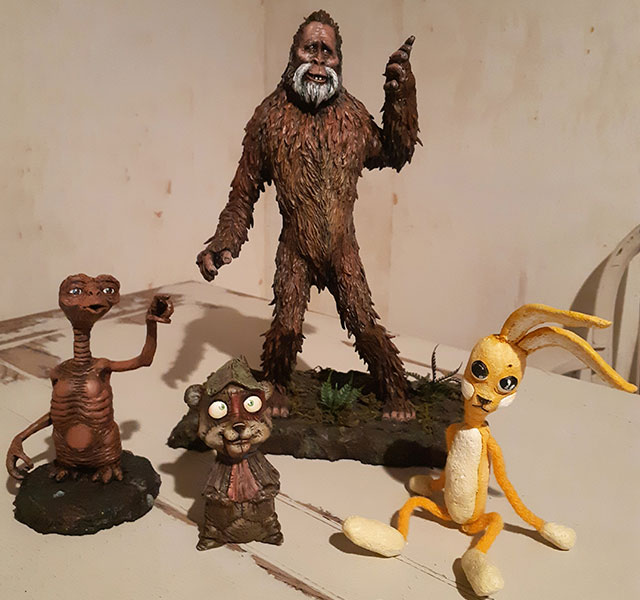 Jared created these sculptures of a certain well-known extra-terrestrial, bigfoot, a 'sack bear cub' and 'Rabbie' out of two-part epoxy clay painted in Resene paints.
What has influenced your work?
"The main influence is the support from my friends, family and TV throughout my entire life."
Do you have a favourite piece?
"My favourite would be my own character, Buckethead aka B.H.1. I just love him. I have so many more stories to tell about him through future sculptures."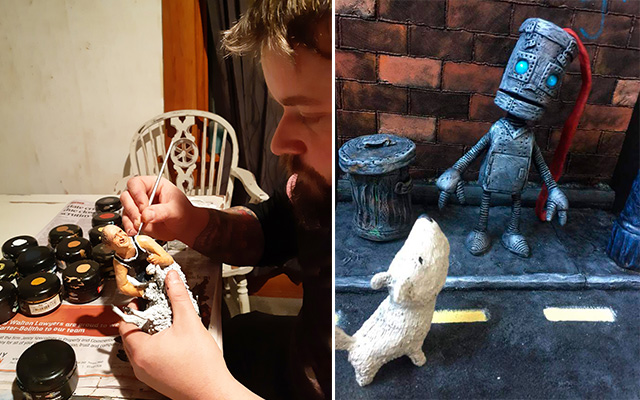 On the left, Jared paints up a work in progress. On the right is Jared's favourite character, his own unique creation that he calls 'B.H.1'.
Find more of Jared's fantastical creations on Instagram and Twitter.