►
◄
latest
habitat tv
blog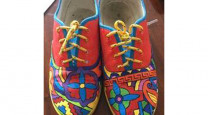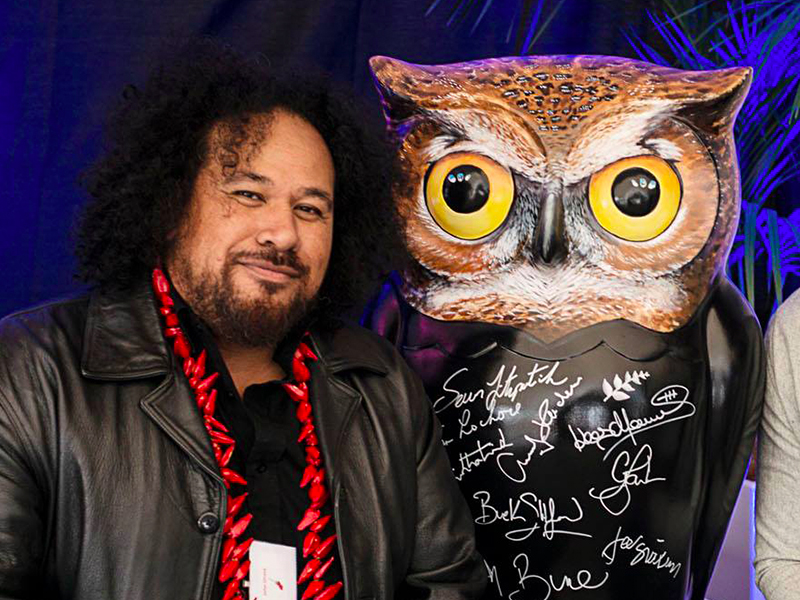 John's love for art stands strong
22 Mar 2018
When artist John Unasa was in high school, he was encouraged to view art as a hobby and to focus on English, maths and science instead.
He went on to study a degree in political science but fortunately, his love for art didn't dissipate through the years – his work as a freelance graphic designer and painter has seen his designs and art exhibited throughout the Pacific and in Europe.
John is part of the Haier Big Hoot public art trail, taking place in Auckland until 6 May, with not one but two majestic owls painted in Resene.
He tells us more.
What is your background as an artist?
I was always interested in drawing as a child and I would draw anything and everything especially muscle men and cars. I was often selected for special art classes in intermediate where I was able to experiment with oil paint and other mediums not available in the regular curriculum at the time.
During high school, my parents encouraged me to focus on English, maths and science. Art became a spare time hobby for me in my late teens.
After graduating from Auckland University with a Bachelors in Political Science I wanted to focus on my creative skills.
I enrolled at Whitecliffe College of Art and Design, and I was exposed to many forms of creative outlet such as mixed media, sculpture, fashion and graphic design. I would say that this enriching experience allowed me to become more of a mixed media artist than just a painter.
I graduated from Whitecliffe in 2005 with a Bachelor in Fine Arts majoring in graphic design.
Since that time I have been a freelance graphic designer and a painter, creating designs for businesses all over the world and exhibiting my art throughout the Pacific and in Europe.
How would you describe the style of your art?
I would describe my style as a fusion of graphic design elements and expressive high impact visualisation.
How do you integrate Resene into your art?
Resene colours are renowned for their vibrancy and lasting quality, this is important for artworks where I want to achieve high visual impact. I also enjoy the endless range of colours that Resene provides. Resene colours allow for these criteria to be met each and every time I use them.
What inspired the colour scheme for your owls?
My Owl Black artwork is based on the All Black jersey and white lettering/numbering of the team. I wanted the grass to be in two green shades, so that the emphasis could be placed on the ball – this has various shades of browns inspired by old leather Rugby balls that were in regular use in the earlier days of rugby.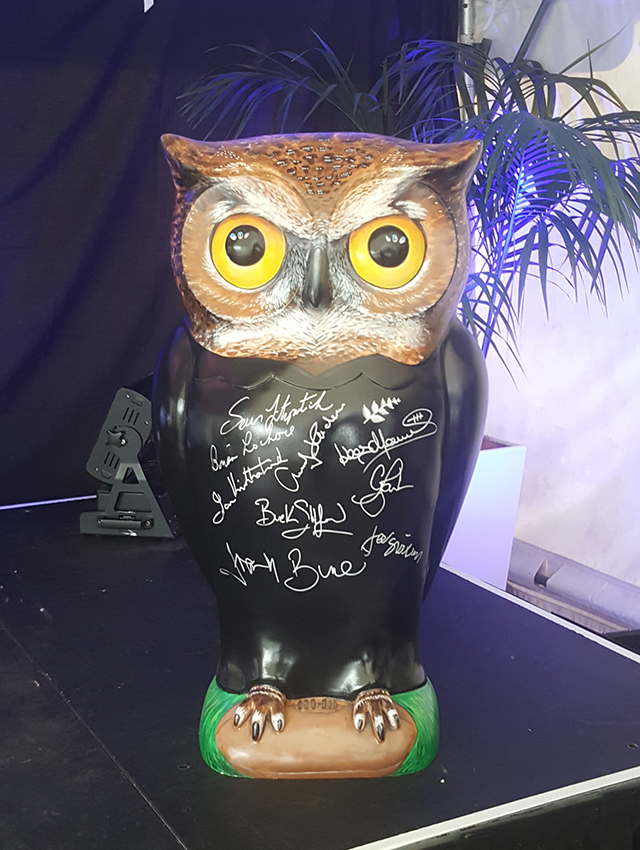 My Captain Owl artwork, sponsored by Flight Centre, is based on a pilot design that wears a deep navy blue suit. I wanted to use colours that contrasted against this strong navy blue and so I used orange as a base and built up layers of browns and whites to mute the loud orange to a tone that complemented the darkness of the navy.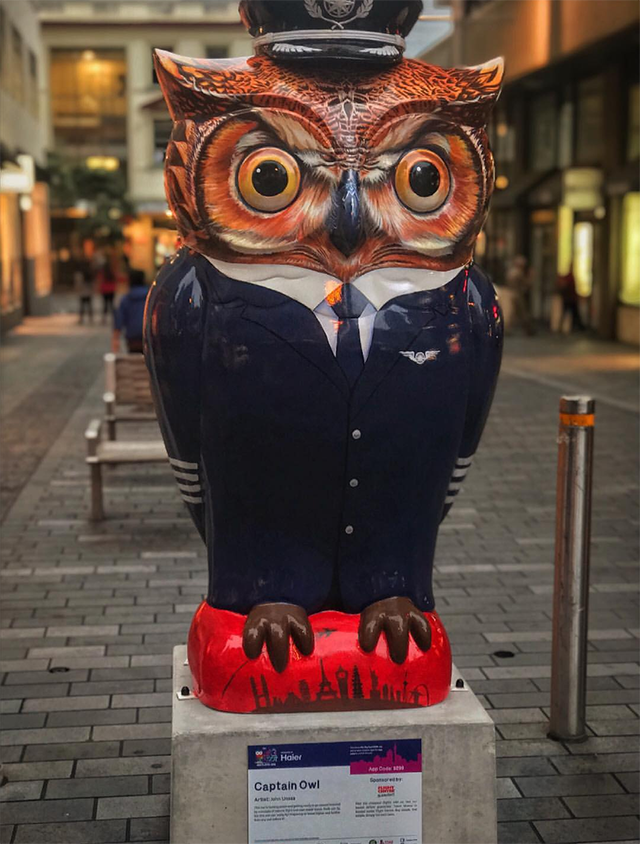 What's the next big project you're working on?
This month I'm working on an auction piece for a fundraiser for the MYRIVR app which is focused on getting essential social services to those people who are going through hardships such as depression, financial struggle, family violence and need support at a touch of a button.
I am also planning a group exhibition late 2018/19 focusing on New Zealand and Pacific wildlife and the preservation of our natural environment.
See more of John's work here.