►
◄
latest
habitat tv
blog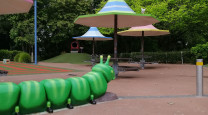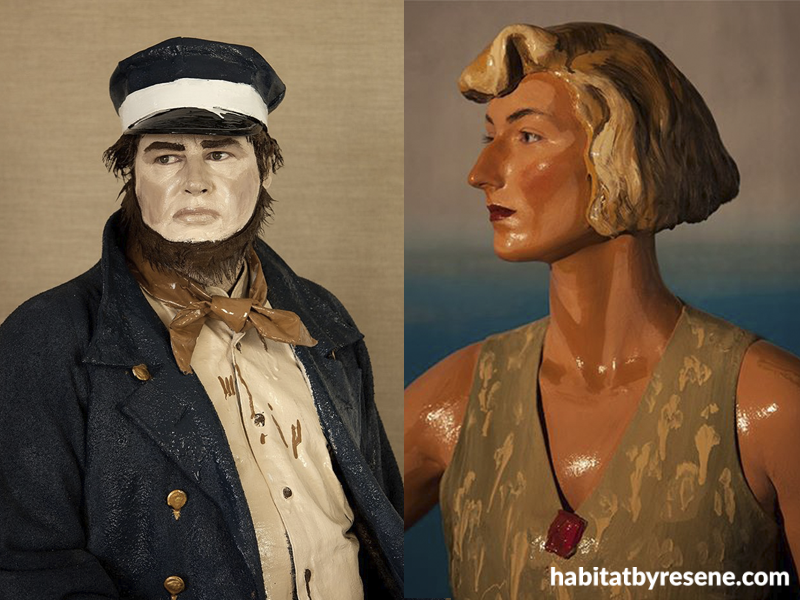 Julia brings Lyttelton's history to life
21 Sep 2017
Looking at artist Julia Holden's latest exhibition, you'd be forgiven for thinking the portraits on display are paintings. While paint is involved, Julia is exhibiting a series of photographs, capturing locals of Christchurch's Lyttelton touched up using Resene paint to look like historical figures linked to the town – the effect is unique and astonishingly beautiful. Julia tells us more.
What is The Lyttelton Redux series?
The series was originally conceived as a way to reconnect people with Lyttelton's early history, acknowledging the town's important contribution to the development of the South Island's region over time. As Lyttelton lost the majority of its buildings in the earthquakes this was a way to directly connect people today with the township's history and its remaining buildings while Lyttelton remains without its museum post-earthquake.
Working with Lyttelton Museum, I identified 23 historical figures who were connected to the town, from the establishment of the first Maori settlement, early European settlers, the land surveyors to a landscape artist and prominent suffragette.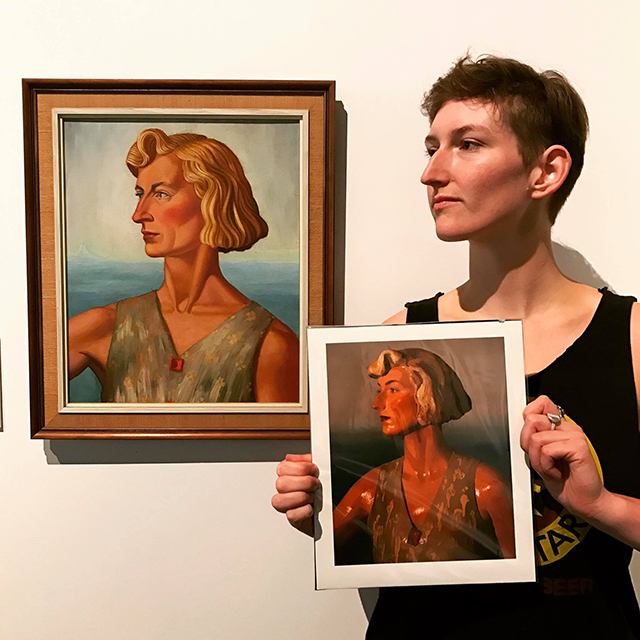 For each person featured, the I found a present day local connected to them, either through their genealogy, occupation or personal relationships, to serve as a 'living canvas'. The portraits were accompanied by both historical and contemporary audio (accessible here), and hung in Lyttelton businesses including the police station, the Lyttelton Health Centre and the Lyttelton Dairy.
All 23 works are currently on exhibition at Canterbury Museum, until 23 October.
How did you develop the concept for this type of portraiture?
I saw the work of sculptor Boo Ritson about 15 years ago, and she was painting directly onto people using mainly primary colours in a pop art fashion. I could immediately see the potential for this way of working, particularly as I'd chosen to work in the rather uncool area of portraiture. I looked her up recently to see what she'd done with it and found that she'd gone back to installation works. So I decided to have a go myself.
How has the style of your pieces evolved?
For the first series, I'm Your Fan, in 2016 I invited Christchurch artists to nominate a favourite artist or artwork that had influenced their practice. Using this as reference I painted a version of the artwork directly onto the subject. This series highlights the way that artists are actively engaged in visual conversations through art in a way that transcends time and space.
Why do you use Resene paints?
Resene Hi-Glo gloss gives me the fresh, wet and slightly ceramic look I enjoy about the final portraits. There's also a good range of colours that I can adjust to suit the portrait I'm doing. The paint is not on my subjects very long, and it forms a nice skin that either washes or peels off really easily.
Do you have a favourite piece from this collection of portraits?
It's very, very hard to say. Each portrait is a true collaboration between myself and the sitter and I've thoroughly enjoyed making them all. I've been so fortunate to have worked with so many of Christchurch and Lyttelton's wonderful communities. The person I have worked with most often is Christchurch's performance art star, Audrey Baldwin, on a number of very specific live performance works. We have focused on recreating/reclaiming classical or famous nude paintings such as Manet's Olympia (1863), Velasquez Rokeby Venus (1651), and most recently Matisse's Draped Nude (1936).
Are you based in Christchurch?
Yes, I've been based in Christchurch since late 2012. I'm originally from Northland and had been living in Melbourne where I'd completed my Master of Fine Arts by Research at Monash University. Coming here post-quake really awakened me to the significant contributions art can give to people and communities during tough and challenging times.
See more of Julia's works at www.juliaholden.com.
Published: 21 Sep 2017