►
◄
latest
habitat tv
blog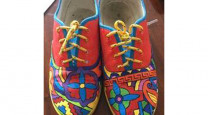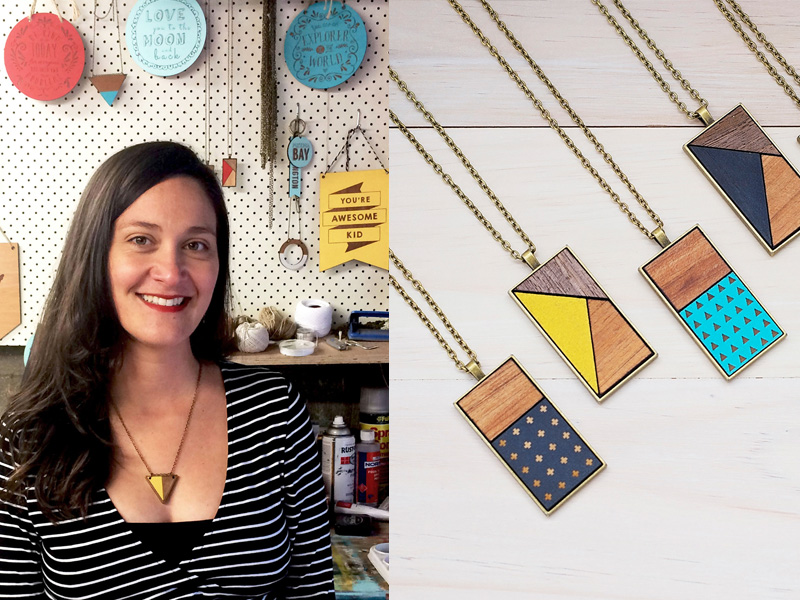 Julia's designs play on simplicity
06 Jun 2017
Julia Huyser's stunning homeware and jewellery designs stem from a love of simplicity and natural materials. Most are decorated with Resene paints, in the colours Julia loves.
Julia lives and works by the sea in Pukerua Bay, north of Wellington, and tells us more about herself and her work.
Tell us about yourself and your work.
In 2009, after 10 years working as a graphic designer, I started my own creative business, designing and making jewellery and homewares. It was a natural progression for me. The past few years have been the most exciting in this journey. I am doing what I love to do! I love bright colours, simplicity, and functionality in my design style. It has to look great, but also be wearable and usable at the same time.
How has the style of your pieces evolved?
When I began, I was quite tentative with my designs. As time has progressed, I've become braver and bolder at expressing myself, and this is reflected in my work. My designs are always a work in progress, constantly evolving in a new and positive direction.
What has influenced your work?
Scandinavian, industrial and minimalist design, as well as typography. The aesthetics of wood and concrete excite me. I don't really do shiny, glittery things, but rather lean towards natural finishes and simplicity. Rimu plays a big part in my work; the wood is beautiful and lovely to work with.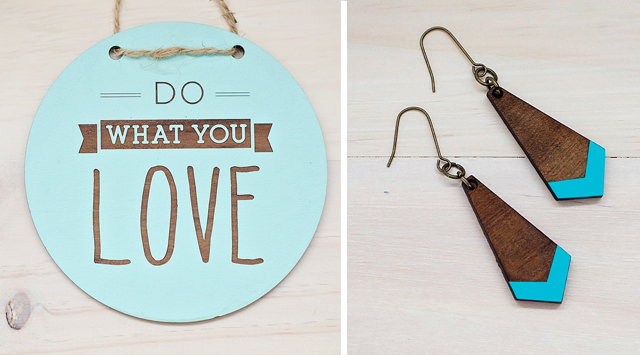 How do you incorporate Resene products and paint into your work?
Resene plays a HUGE part in my work. Almost every item is painted with Resene. The quality of the paints surpasses any others I've tried. I love experimenting with new colours, and seeing the reactions from people.
Do you have a favourite piece?
My Triangles pendant (third from left in the main photograph). It's so versatile. Every time I see someone wandering down the street wearing it, I feel a sense of pride!

And a favourite colour?
Resene Java - I love the bold yet calming nature of this fabulous turquoise blue. I keep coming back to it year after year. It's so enlivening!
Resene Aqua - a calmer more serene pale blue and another colour that keeps coming back into my work time after time.
For more about Julia Huyser Design, see her Instagram and Facebook pages, or her website.
­