►
◄
latest
habitat tv
blog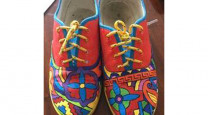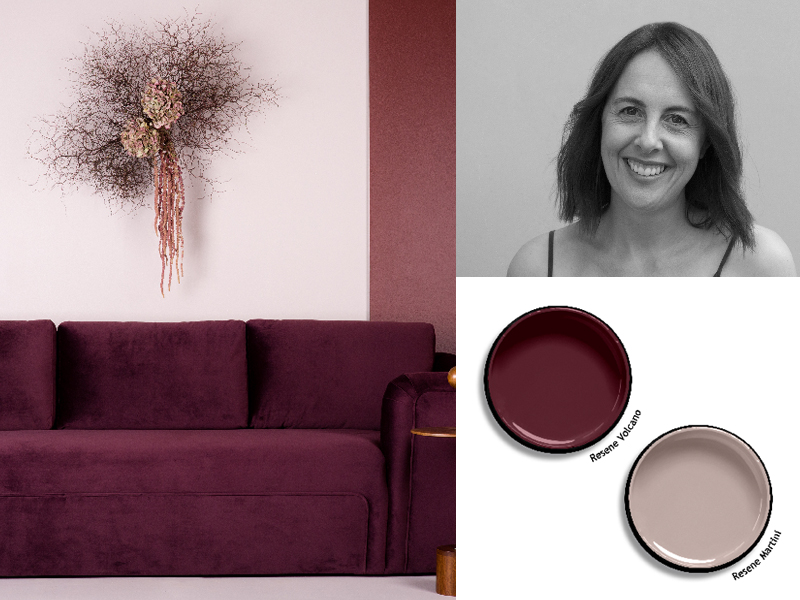 Karina balances trendy and timeless
24 May 2018
As creative director of New Zealand based homewares store Me & My Trend, with almost 20 years working in the furniture industry, Karina McGregor is on the pulse of what's happening in the interior design world.
The latest collection from Me & My Trend features furniture and home decor in lush textures and colours, from velvet sofas and armchairs to ottomans in a sea of jewel tones – showcasing Karina and her team's skills of picking on-trend pieces that stand the test of time.
She tells us more.
Tell us a bit about your business.
We're a family run business (myself, husband and amazing team) and have been part of the furniture industry for close on 20 years, supplying our designs to retailers throughout New Zealand and Australia. In recent years we've refocused our business model to retailing ourselves, in order to control our aesthetic and have more contact with the lovely clients who purchase our products.
What home/architectural/design trends are you excited about at the moment and why?
There's a new sophisticated focus in the air. Consumerism no longer rules as our customers look for products with a story and sustainability. We want to know where our products are made, who made them and have transparency from manufacture to purchase.
With this in mind, a more muted colour palette with a natural undertone is taking centre stage. As a colour lover I'm excited to see how I'll integrate this new softer palette into our range. Having recently selected our fabrics for 2019 we're looking forward to introducing olive greens, salmon, autumn rose, ochre, taupe and chocolates.
What about colour – what are your favourites at the moment?
We're having huge success with jewel tones in various shades of teal, mustard and petrol blue. We've recently added delicious plum and russet colourways to the range. Our furniture designs with a retro vibe lend themselves to these lively tones with a strong nod to 1970s styling. Some of our customers love to be bold with colour and this is something we understand and embrace.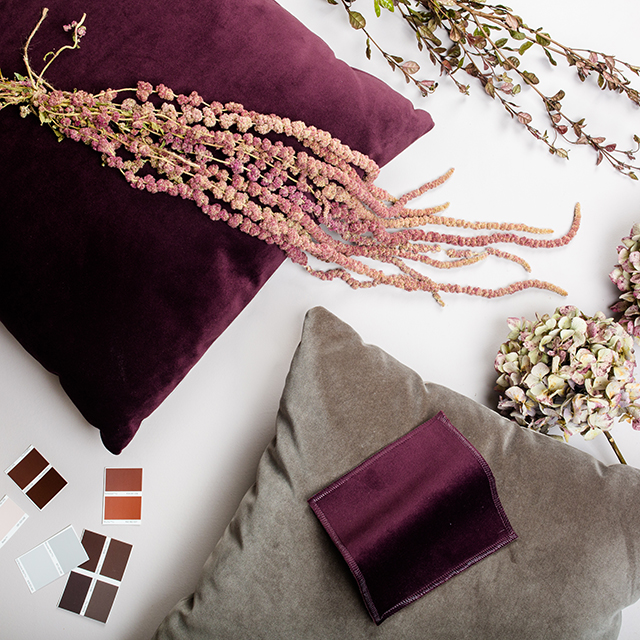 Me & My Trend cushions from the latest collection, with complementary Resene colour swatches.
We're not done with pink yet but as we watch millennial pink slowly slide aside, a new softer more muted pink emerges.
What was the inspiration behind this particular shoot?
Inspiration for me either comes from nature or fashion. Having recently dried some hydrangeas, the deep autumn tones of sage, dusk pink and aged red set the new palette.
The moment the Marie daybed and Stella chair arrived in luxurious plum velvet they were the perfect combination of rich colour and curved lines to create this sumptuously romantic autumn look.
The understated tones of Resene Martini and the bold and stately Resene Volcano gave me the perfect tonal reference I needed to get the look.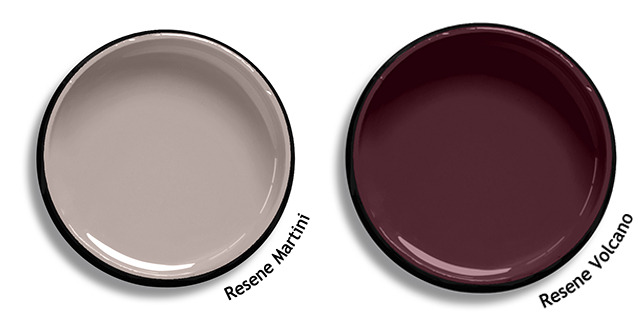 Do you have a favourite furniture piece at the moment?
As our upholstered furniture is hand selected by me it would be like choosing a favourite child – but if I absolutely had to it would be our new Stella chair as it's so gorgeous to look at, as comfy as you would ever want and a versatile piece easy to use in so many spaces.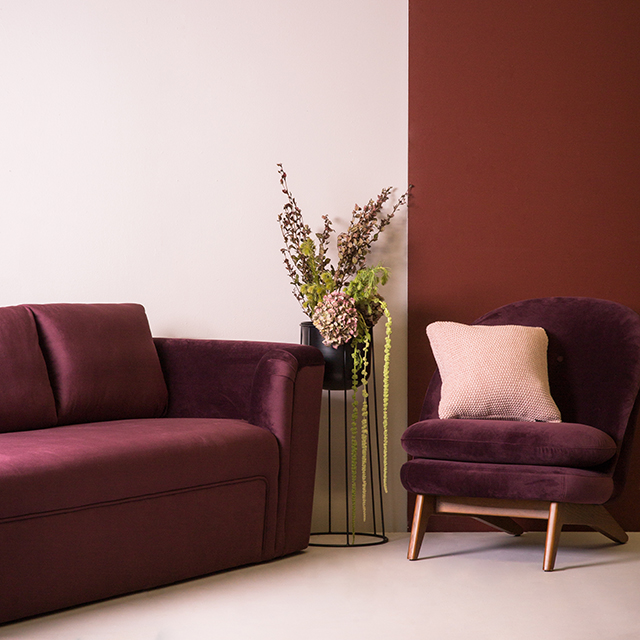 Stella chair (right) with walls painted in Resene Martini and Resene Volcano.
I love how different all of our models look with a change of fabric or a switch of the leg style or colour. That's something I really enjoy working on in the studio.
If you were redecorating your own home, what would top your wish list?
Having built and designed the interior of our last home I was lucky enough to tick so many wants off a wish list I'd had for many years. We sold that home recently and my wish list folder is full once again with new ideas.
Maybe it's those winter nights creeping in but I find myself loving the idea of a sunken living room with a large hanging suspended steel fireplace.
A statement sofa custom made by us, of course, in my favourite new taupe velvet with brass legs and some large art pieces which I've been working on.
See the latest products and updates from Me & My Trend at www.meandmytrend.com, on Facebook and Instagram.
Photography by Joanna Walker.