►
◄
latest
habitat tv
blog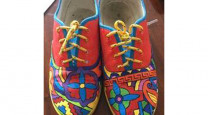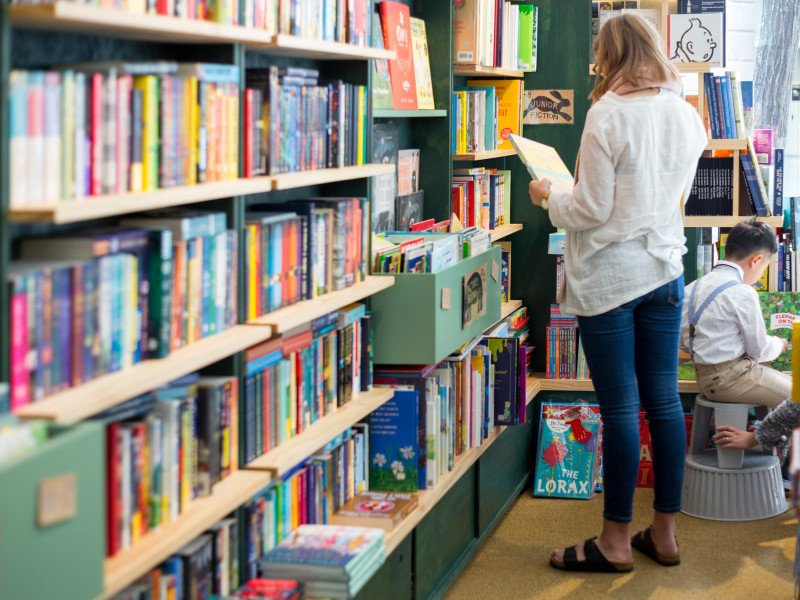 Kid-centric bookstore brings the colour
06 May 2020
Kids' books are known to be filled with adventure and colour. And so, when designers Tom Dobinson and Sophie Edwards of Edwards Builders were deciding on the colour palette of this Auckland kids' bookstore, they weren't shy about choosing hues that would be eye-catching to children of all ages.
The store, Little Unity on Auckland's High Street, is an oasis of gorgeous Resene greens: Resene Laurel on the feature display units and partition doors at the rear of shop, Resene Waterborne Woodsman Earthsong timber stain on the plywood display units, with contrasting Resene Black White on the columns and walls to really make the verdant hues the stars of the show.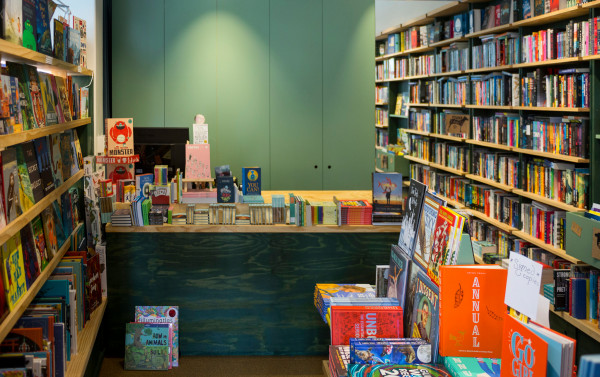 Resene Laurel was used on the cabinets behind the cash desk, while Resene Waterborne Woodsman Earthsong wood stain was used on the front to continue with the green colour palette while allowing the timber grain to show through.
It's a welcoming space for kids and adults alike, but it didn't always look so beautiful.
When Jo McColl took over the lease of a space next door to her independent bookstore Unity Books, it had been neglected and underutilised during the previous tenancy. Jo had acquired the lease to expand the children's book section into a larger space, now known as Little Unity. She turned to Tom and Sophie for the design of the new space.
Unity Books had already seen a successful 30-year run, so Tom and Sophie kept longevity in mind when choosing the design and colours of the fit-out of Little Unity.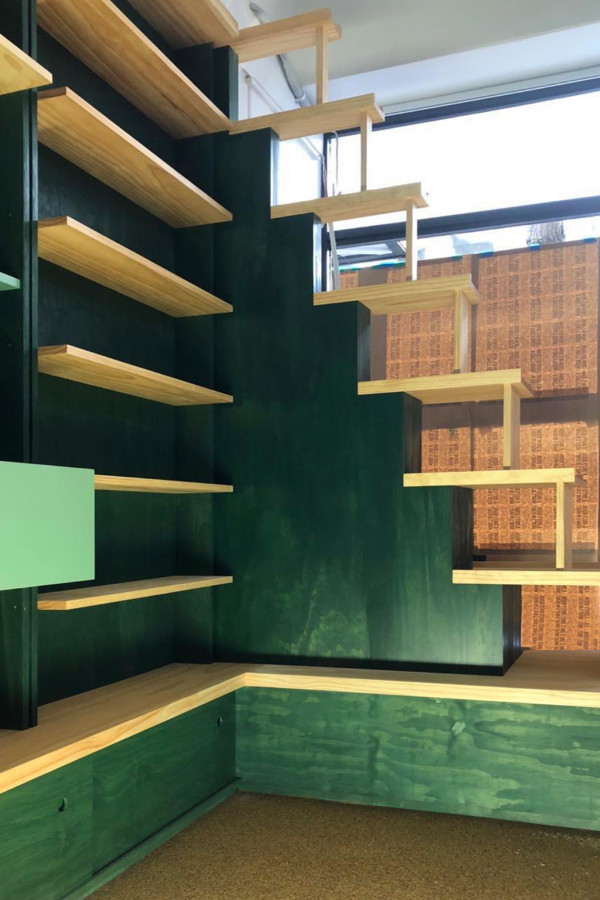 Resene Waterborne Woodsman Earthsong timber stain brings colour to the back faces of the wood shelves.
"Our focus was to use simple, durable materials in a graphic and formal way to appeal to children and adults alike," says Sophie.
"The hope is that the colours work to create a space both surprising and familiar."
Display shelves run across the length of the frontage of the High Street store, providing large views through to the layers of books and both greens on the interior of the store. A large fixed mirror at the rear of the store makes the tiny 27m2 space appear larger while creating the illusion of the large bank of shelving continuing further into the shop.
The pairing of Resene Waterborne Woodsman Earthsong and Resene Laurel is also further enhanced through depth of light and shadow in the shop. The result is a colour scheme that's fun without being overwhelming – perfect for the bookstore's young audience and the great reads they'll find within its four walls.
If you or your kids are short on reading material, Unity Books' online shop is now back open for business. If you are in Auckland, you may also order call or email orders for pick up at Unity Books. Visit www.unitybooksauckland.co.nz for more details and to see what titles are available. To learn more about Little Unity, visit www.unitybooks.nz.
designers and builders Tom Dobinson and Sophie Edwards, Edwards Builders
images Nicholas Dunning