►
◄
latest
habitat tv
blog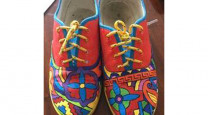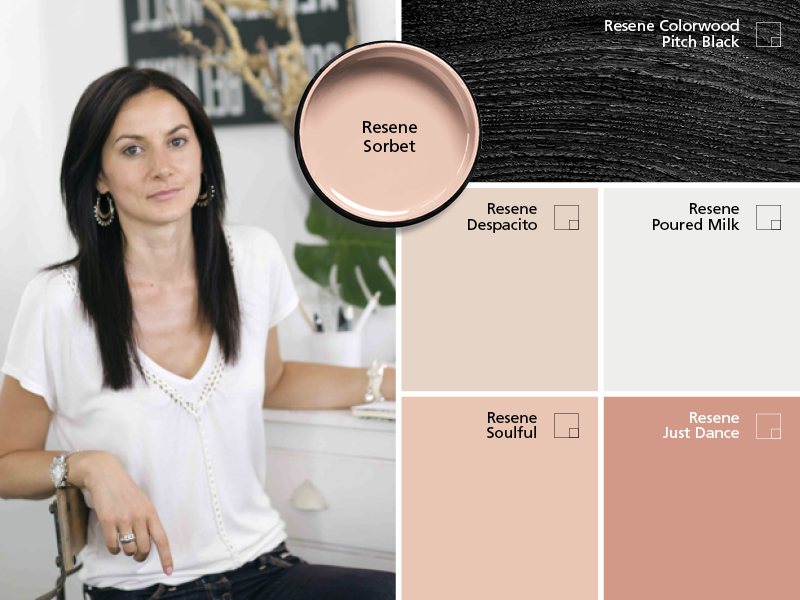 In the know: Colours they love
18 Oct 2018
Last week we looked at the colours some of our stylists are loving off the new Resene The Range fashion fandeck 20. This week, meet five more stylists and their colour selections.
Claudia Kozub
I'm a monochrome lover, so when a new Resene fandeck comes out the first thing I search for are the blacks, whites and greys. I'm loving Resene Poured Milk and Resene Colorwood Pitch Black.
But as much as I like a monochrome palette, I have to admit I have a crush on dusky pink tones, so I'm super excited there's such a great selection to mix and match. My top picks are Resene Just Dance, Resene Sorbet, Resene Despacito and Resene Soulful. These beautiful colours remind me of old worn plastered buildings in Morocco and the dusty canyons in the American south west. These colours have a very earthy natural feel to them, and beautifully melt into one another, almost giving them a tactile feel. I love how Resene Poured Milk and Resene Colorwood Pitch Black pair with these dusky shades as accent colours. What I like about these colours the most is that they sit perfectly with all my favourite elements such as fresh foliage, textured linens and organic baskets.
See more about Claudia here and about her store Indie Home Collective.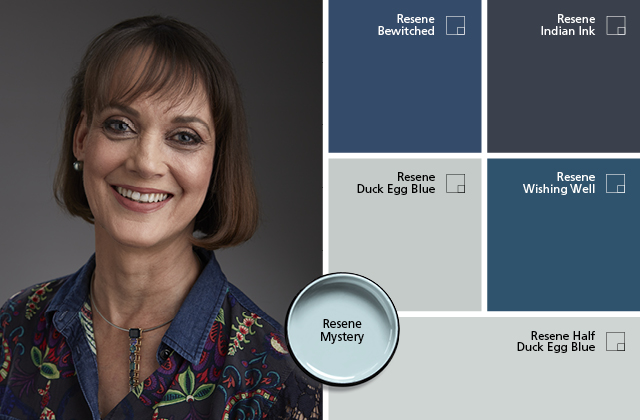 Megan Harrison-Turner
The first thing I noticed about the new The Range fashion collection is the saturation of the colours. For a long while neutrals have been in vogue; the theory is that we are spending so much time in front of screens with their saturated colour so when we step away we are looking for balance and no colour. But saturated colour may be the new normal.
I'm loving the deep inky blues and teals like Resene Wishing Well, Resene Indian Ink and Resene Bewitched. It's also great to see pale greyed blues like Resene Mystery, Resene Duck Egg Blue and Resene Half Duck Egg that sit so well with dark velvet greens, petrel blue and whites.
See more about Megan here.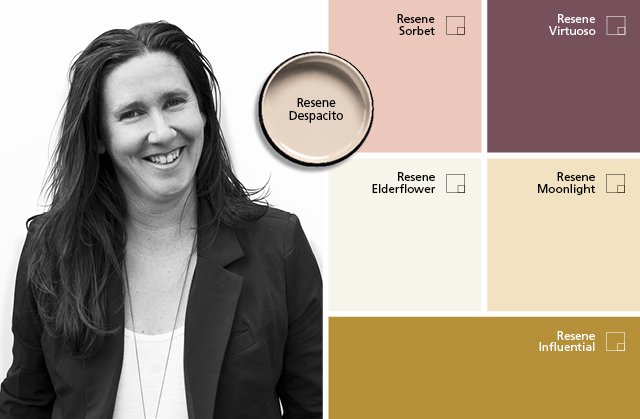 Vanessa Nouwens
I like the combo of Resene Sorbet or Resene Despacito, Resene Virtuoso and Resene Dreamtime and can't wait to use them somewhere in my styling. It's a bit of an unexpected colour combo but I love the two soft pastel colours teamed with a deep burgundy. It almost could be an amazing sunset colour palette. Pale lilac, like Resene Dreamtime, is a very big colour coming through both homewares and fashion. The other combo I like is Resene Influential, Resene Elderflower and Resene Moonlight. The colour mustard has been strong but it is now going slightly softer. I see this as a very soothing scheme that would work in with neutrals and pale woods.
See more about Vanessa Nouwens at Nes Design.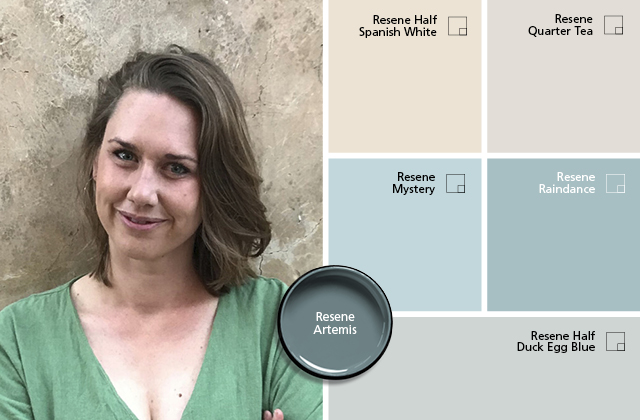 Leigh Stockton
I can't help but be drawn to the beautiful grey-blues in the latest fandeck, especially Resene Half Duck Egg Blue, Resene Mystery and Resene Raindance. Use these dreamy, dusky blues on your walls in the lounge or bedroom and complement with soft beiges such as Resene Half Spanish White and Resene Quarter Tea.
Add accents in a deep green-blue such as Resene Artemis (my favourite colour from the new fandeck). Decorate with on-trend cane or rattan furniture and light pendants, art prints with crashing waves, and charcoal and white textured cushions and throws, for a chic look that will always remind you of your favourite coastal holiday.
See more about Leigh at Little Flower Productions.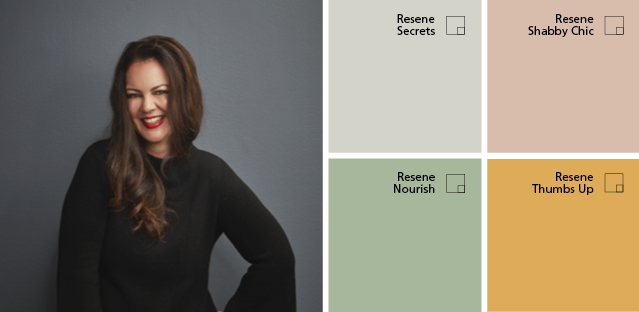 LeeAnn Yare
As a big advocate for colour what I love about the new fandeck is that there really is something for everyone!
I'm currently drawn to more nature inspired colours, which means those with muddier, less intense bases, but leaving room for pops of vibrancy in accent areas, or in painted accessories such as a piece of furniture. Shades of pink are still top of my list – think inspiration from pared-back blush blooms through to deep pomegranate. Greens are getting my attention, and pops of mustardy tones too. I'm sure we will see more of these nature colours in the near future.
See more about LeeAnn Yare and her Collected store.