►
◄
latest
habitat tv
blog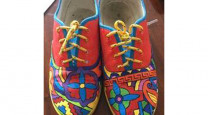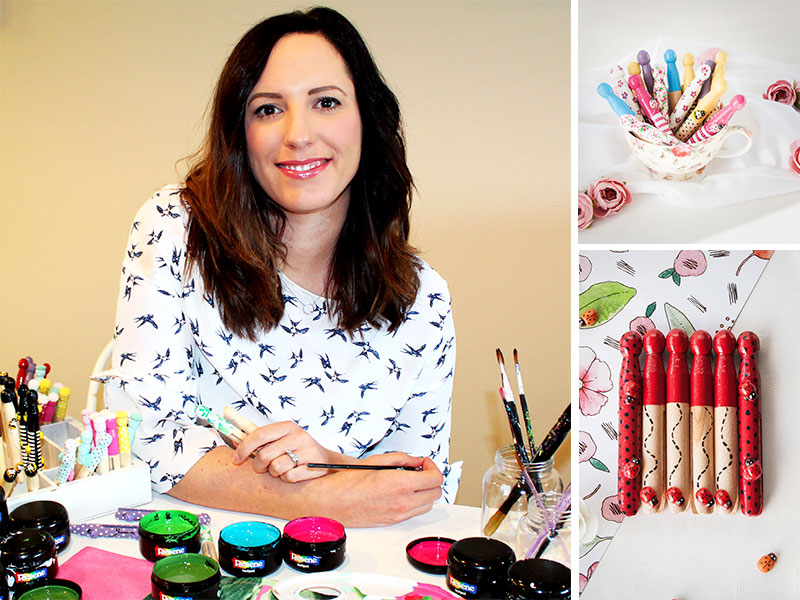 Kylee's success is pegged to colour
27 Sep 2018
A simple solution to keeping her children protected from the sun has blossomed into a successful creative business for Kylee Dillane who decorates and sells wooden dolly pegs in colourful, fun and intricate designs using Resene paints. She tells us more.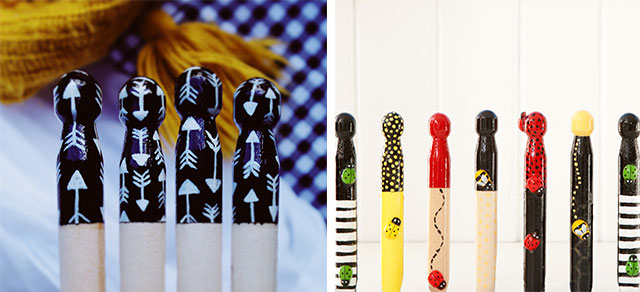 How did you get started?
The pegs were an idea that came to me as I was out walking with my youngest in the pram. The muslin to shield her from the sun was held on by some plastic clothes pegs, which looked decidedly unchic. So I went about hand painting some wooden dolly pegs and giving them to my mum friends to use. It grew from there.
As a busy mum of two little girls Emilia and Brielle, the business Mila and Bree began as a need to channel my creative energy into something while still being a stay-at-home mum.
What is your background?
I have a background in graphic design, and I've had a love of painting since I was a small child. My creative pursuits took me to AUT where I studied Art and Design but I ended up with a Business degree from Otago University. My biggest job of all is balancing being a full-time mum with running a small business from home.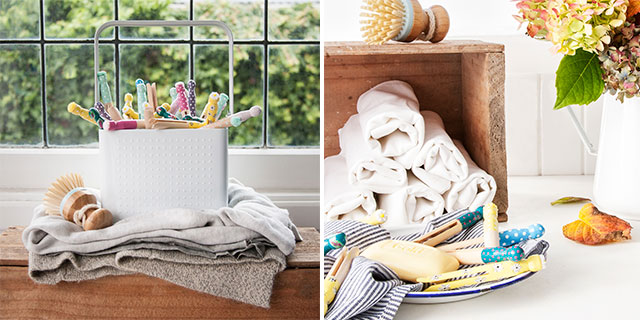 How has the style of your pieces evolved?
Mostly, I love to paint flora and fauna type designs. The original pegs I did are my trademark ladybug and bees and they'll always be a firm favourite of mine.
I'm constantly coming up with new designs. When you are creating objects for use in the baby and kids market you can come up with such fun and colourful ideas.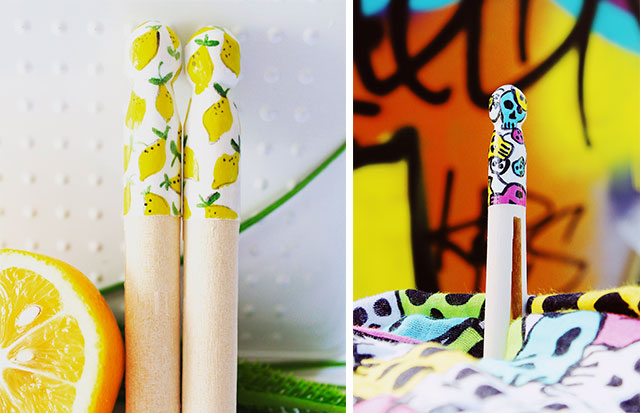 What has influenced your work?
I take a lot of influence from nature with my leaf and flower designs. I love anything with bold colour, and seem to really like polka dots! I'm having great fun painting my latest designs which are all inspired by tropical leaves and plants.
How do you incorporate Resene paint into your work?
All my pegs are painted with Resene testpots as I can get a huge range of colours and because I paint small objects the testpot size is ideal.
I also finish my pegs in Resene Aquaclear waterborne urethane to protect the paint.
Do you have a favourite colour?
I use a lot of bright colours such as Resene Colour Me Pink, Resene Sunflower and Resene Kitsch.
See Kylee's pram pegs at www.milaandbree.com, www.instagram.com/milaandbree, or www.facebook.com/milaandbree