►
◄
latest
habitat tv
blog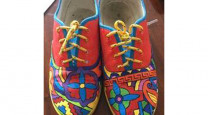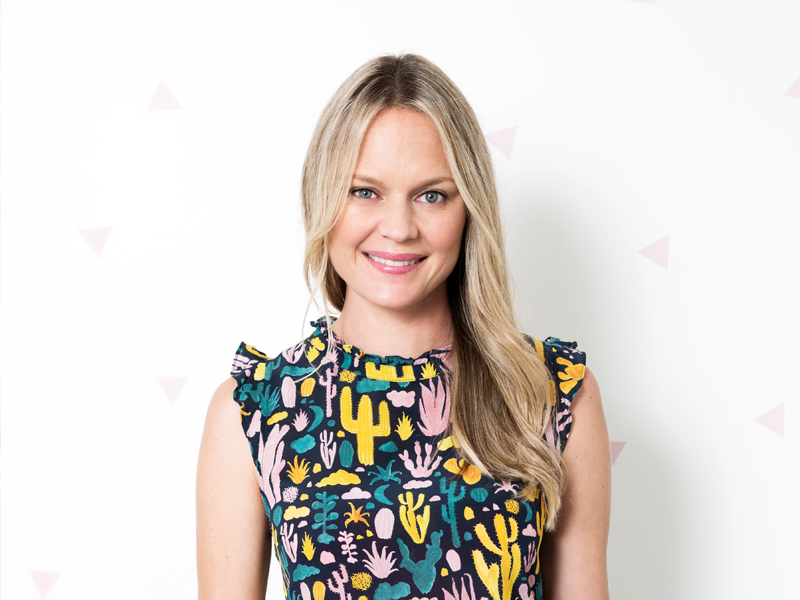 Larnie's photos tell a story
31 Aug 2015
Prolific in her art, you've most likely seen Larnie Nicolson's photography featured in your favourite home interiors magazine.
The Auckland-based photographer has an impeccable knack for capturing the essence of stylish homes, and has seen her work widely published both here and in international publications.
Such is her passion for New Zealand interior style that she and LeeAnn Yare have published a book by that very name. The dynamic pair has since followed it with Rooms to Love, a book just as beautiful and inspiring.
Habitat by Resene caught up with the photographer to talk about her craft.
Tell us a bit about your background as a photographer and how you got into your current work specialising in interior and architectural photography.
I have always had an interest in interiors even from a young age and while studying photography I interned with a successful architectural photographer. Once I went out on my own I started shooting architecture but then I started to do a lot of work for a local interiors magazine and so gradually moved indoors.
What do you love about working as a photographer?
I like meeting people and I love the variety of the work. I really enjoy seeing people's homes and what they do with them. It's always inspiring and never boring.
How has your job changed over the years with the advent of new technologies?
I sit behind a computer a lot more and people expect their images a lot faster but there's way more work involved for me now. I used to shoot the job, take the films to the lab and deliver them to the client or organise drum scans. With digital photography, I do all of that work. Saying that, I wouldn't go back to shooting on transparency film.
Can you share a couple of photography tips with our readers?
When I'm shooting interiors I usually turn lights off as tungsten bulbs have a warm colour temperature and can make the shots look yellow.
I tuck power cords away where I can because, let's face it, they never look good. I carry around bulldog clips with me for this purpose.
It's good to tidy away clutter but when I'm shooting a home for a magazine feature I like it to look a bit lived in. I don't like it looking too perfect.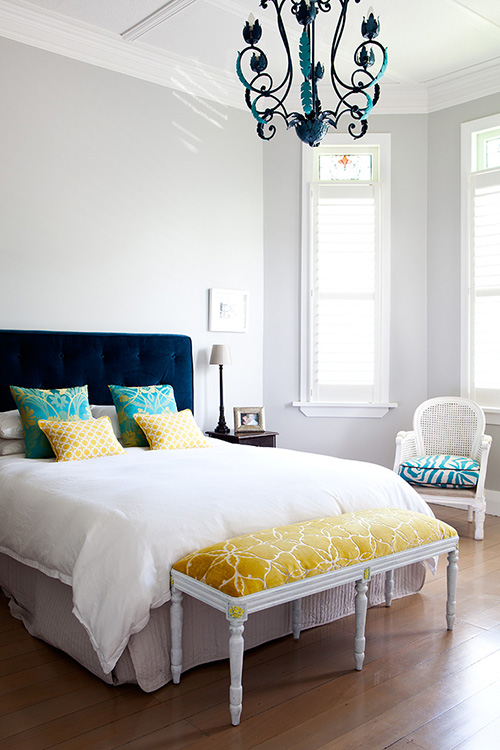 One of Larnie's favourite photographs, and one that uses one of her favourite colours, Resene Surrender.
How would you describe your personal style when it comes to interiors?
I like a mixture of styles but I probably relate to the Scandi aesthetic myself. I like white and soft colours. My bedroom is a soft bluey grey that was specially mixed for me at a Resene ColorShop. The rest of my house is painted in Resene Quarter Rice Cake. Brighter colour comes through in artwork, ornaments and cushions etc.
Do you have a favourite interior colour, and why is it your favourite?
I'm loving soft greys at the moment, especially paired with white. Two of my favourite are Resene Geyser and Resene Surrender – they are crisp and calm all at the same time.
There are so many great colours though. I recently painted a little retro stool in Resene Twilight recently and that looked cute. It's an easy way of introducing colour and can be done for the cost of a Resene testpot.
The back of my front door is painted in Resene Magnetic Magic with an overcoat of Resene Blackboard Paint so I hang photos with magnets as well as write on it with chalk. Very handy!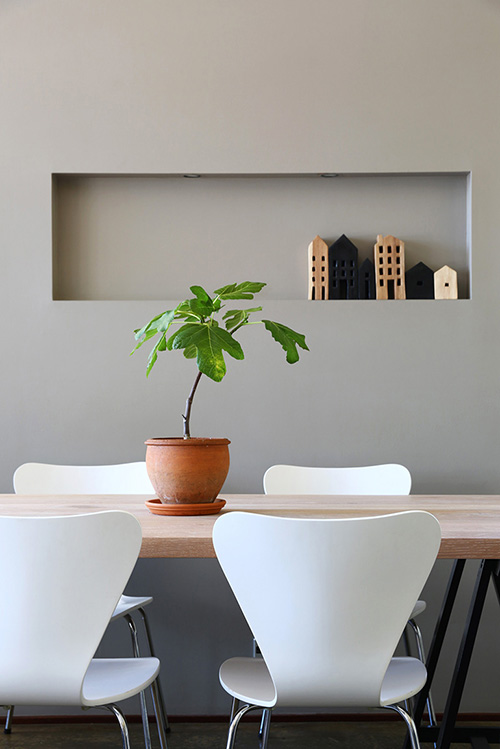 Another grey tone from Larnie's collection, using Resene Half Delta.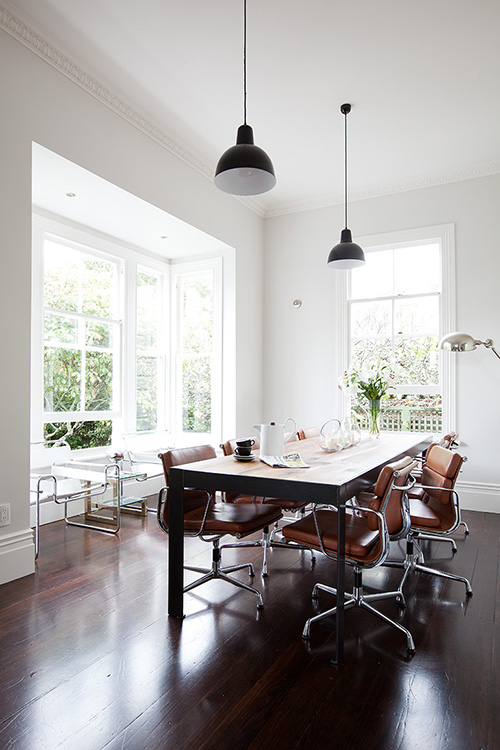 Light and bright, with walls in a hint of warm grey with Resene Merino.
pictures Larnie Nicolson
---