►
◄
latest
habitat tv
blog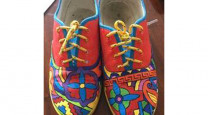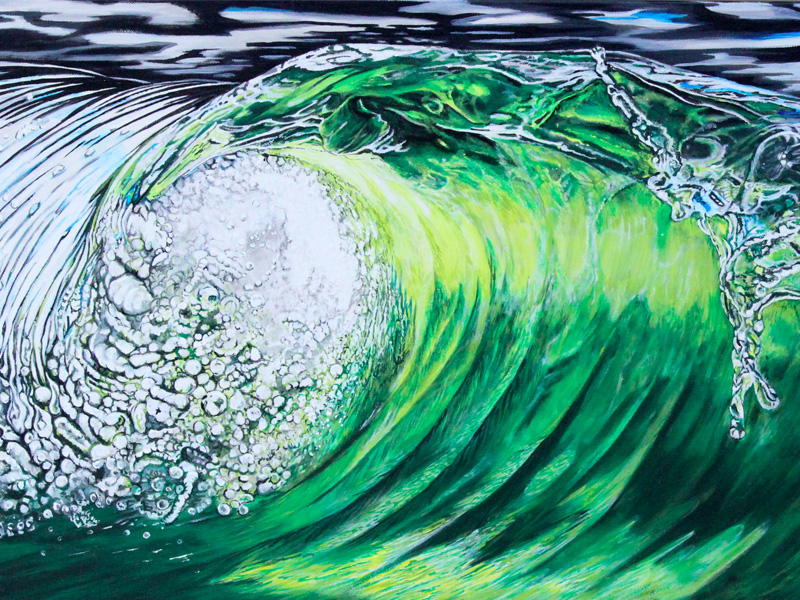 Lynn amazes with nature-inspired art
17 May 2018
If you're feeling a bit stressed out, take some time to check out these detailed paintings from Lynn Campbell Art by Wolfeyes. With a portfolio that features crashing waves and light shimmering over the ocean, you're immediately taken to a place of calm and beauty.
Lynn Campbell is a self-taught artist who paints acrylic on canvas using Resene products – inspired by what she sees in nature, as well as stories about love and emotion. She tells us more.
Tell us a bit about yourself and your work.
I'm a self-taught artist, using acrylic on canvas to paint detailed portraits of oceans, flora, fauna and more. My art has progressed from painting floor borders, to walls and rocks and now canvas, creating one of a kind original art works, using Resene paints.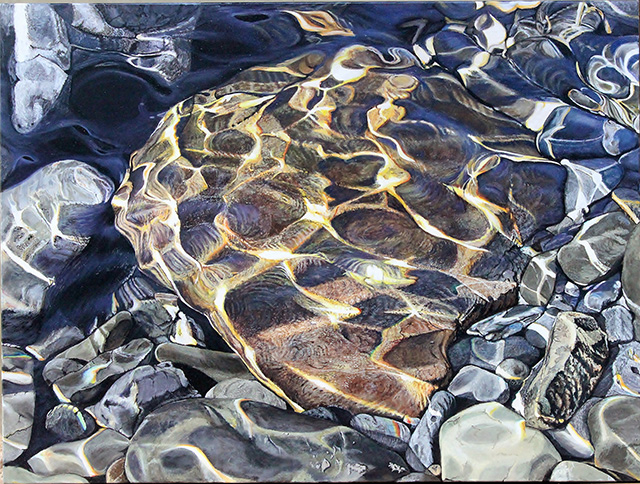 Reflections by Lynn Campbell
What has influenced your work?
My art is inspired by the simple things in life - nature is the most magnificent creator and we as artists can only try to show the world what we see.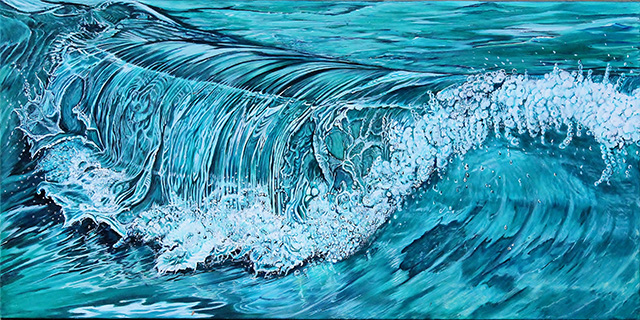 Gentle Caress by Lynn Campbell
It is also inspired by love. Without it there is no soul to it. Each painting I have done in the past two and a half years has an interesting story to tell about love and emotions. This is how I see my world, and those that walk in it.
How has the style of your pieces evolved?
I started out using Resene paint on walls. I then took the Resene testpots and started creating enhancements for walls and floors.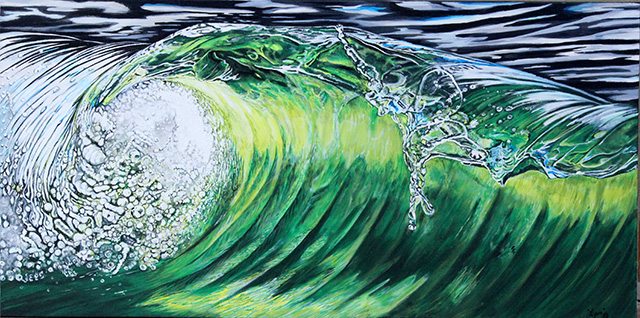 Newton's Wave by Lynn Campbell

I now love using Resene paint in all my work. It has an amazing resilience that other paint doesn't have. It handles strong sunlight and doesn't fade. It is also environmentally friendly.
Do you have a favourite piece?
My favourite pieces are the nudes that I have in my room. They create quite a talking point for those who get the chance to view them. But each piece I paint is my favourite until it's finished, and then I start the process all over again.
And a favourite colour?
I have taken a real liking to Resene Sushi and Resene Daredevil lately. But like my paintings, it all depends on what I'm working on at the time. Resene Guru, Resene Java and Resene Blue Night are also up there.