►
◄
latest
habitat tv
blog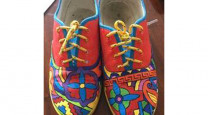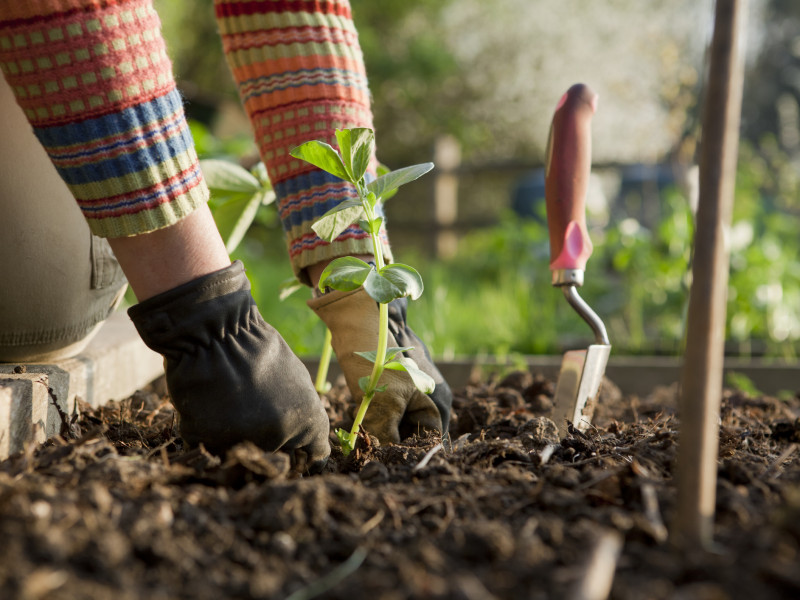 Make your vegetable garden thrive with these organic must-haves
14 Oct 2020
The act of growing food is a small but exceptional joy. It's a salve for the soul, an opportunity to engage with nature and an ideal at-home hobby. With springtime underway, it's also the perfect time to establish – or green up – your veggie patch.
While some things required of a fruitful garden simply can't be bought, like patience, care and time, Central Landscape Supplies' range of chemical-free organic certified gardening products makes the process easy for experts and beginner horticulturalists alike.
Don't know where to start? For happy, healthy plants and produce, your soil firstly needs to be well nourished. Add compost and organic fertiliser to existing soil to help its structure, boost its fertility and feed the wealth of life forms, called micro-organisms, that your soil needs to thrive.
As many food plants are season-dependent, growing, fruiting and completing their lifespan over a single season, make sure to plant seeds or seedlings for your time of year. For spring, try a medley of carrots, tomatoes, beans, broccoli, cauliflower, lettuce, pumpkin, parsley and potatoes. And don't forget basil and rocket for your salads and mint for those new potatoes.
If you're looking for garden bed ideas, raised beds made from wooden sleepers are a particularly efficient way to grow produce because of their elevation, which helps with both water retention and drainage. Raised beds are easy to weed, and their practical, box-like structure makes it easy to attach bird barriers, cold frames and row covers so your plants are nicely protected. For a no-fuss soil mix, fill your raised beds with Living Earth's organic certified Veggie Mix, which has a special blend of compost, bark fines, pumice and other nutrient-rich ingredients, and is weed free.
Short on space or want your herbs closer to the kitchen? Consider this vibrant raised garden bed look for easy picking. Paint your boxes in Resene ASAP, Resene Left Field, Resene Wheel Of Fortune and Resene Limerick. Tier them asymmetrically for a point of interest on your wall.
Find the instructions here: https://www.habitatbyresene.co.nz/tips/diy-vertical-herb-garden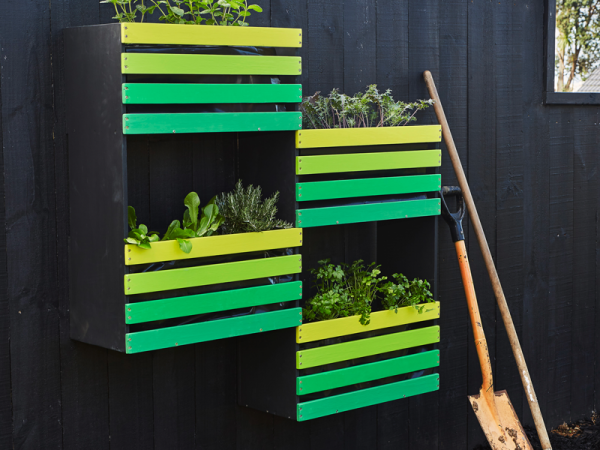 Top tip If you want to make your boxes blend into the rest of your garden, paint their exteriors in earthy hues like dark greens, browns and blacks, such as Resene Olive Green, Resene Felix and Resene Nero.
Throughout the summer period, keep your garden flourishing by feeding your plants with Aquaticus organic certified Garden Booster. All you need to do is water the liquid fertiliser – a combination of fishmeal seaweed, humates and trichoderma – over plants regularly and place pea straw around them to help hold moisture. You'll enjoy a steady supply of delicious produce throughout the season.
Central Landscape Supplies is a New Zealand owned and operated family business that works to give you the best landscaping products, available when you want them, seven days a week. For more inspiration and to get more of their great advice for your patch of paradise, visit their website.