►
◄
latest
habitat tv
blog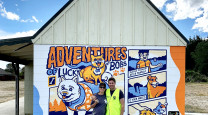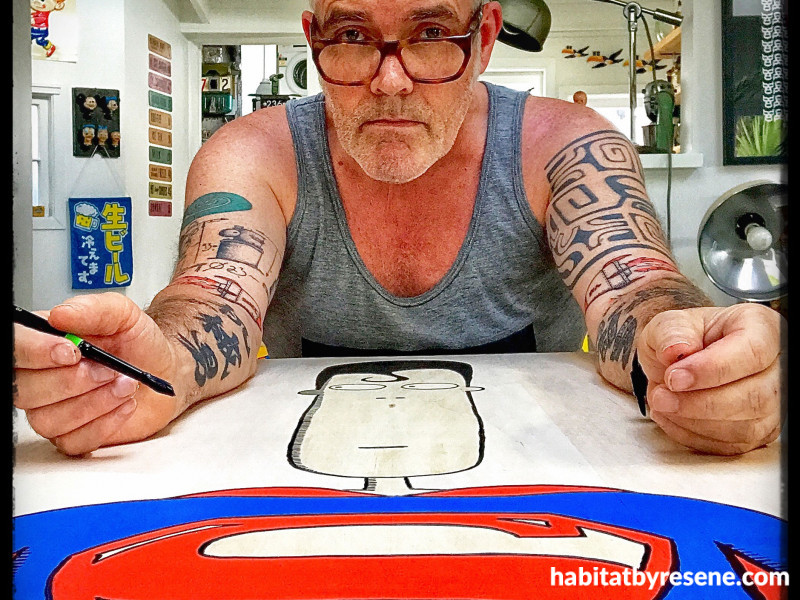 Meet 'Buggyrobot' Martin Horspool and his quirky characters
28 May 2021
Is it a bird, is it a plane – no it's artist Martin Horspool aka Buggyrobot. Characters from pop culture such as the Man of Steel and Minnie Mouse are given a zap of Martin's own comical flair through his creative use of Resene paint. "I really enjoy creating unique personalities using basic tools and adding my own twist," says Martin.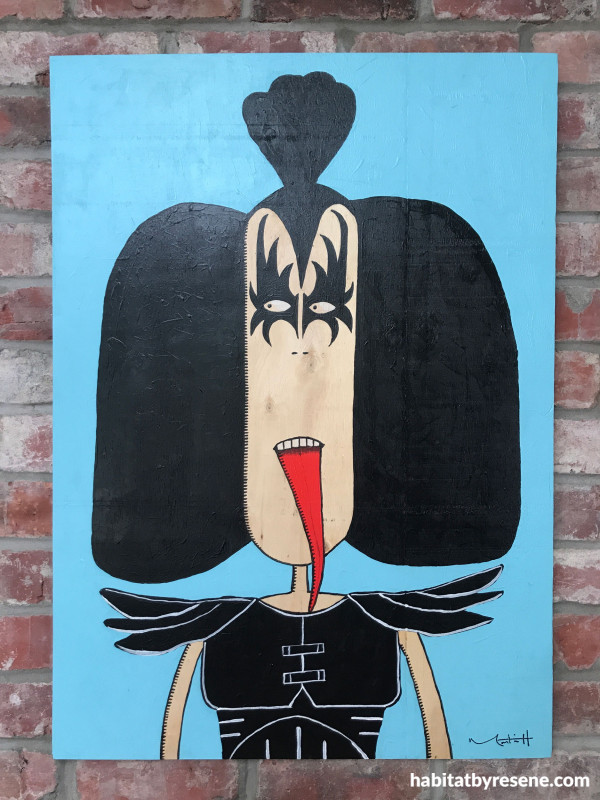 Letting the plywood show through the painting gives Martin his skin tones, which he then pairs with Resene Black, Resene White, and Resene Havoc. Resene Picton Blue is ideal to create a bright blue background.
Ever since his time at school, where he spent his days doodling in exercise books, Martin has enjoyed mixing his technical drawing style with inspiration from comic book images. This unique style results in vibrant characters that pop off their plywood canvases and run wild in your imagination.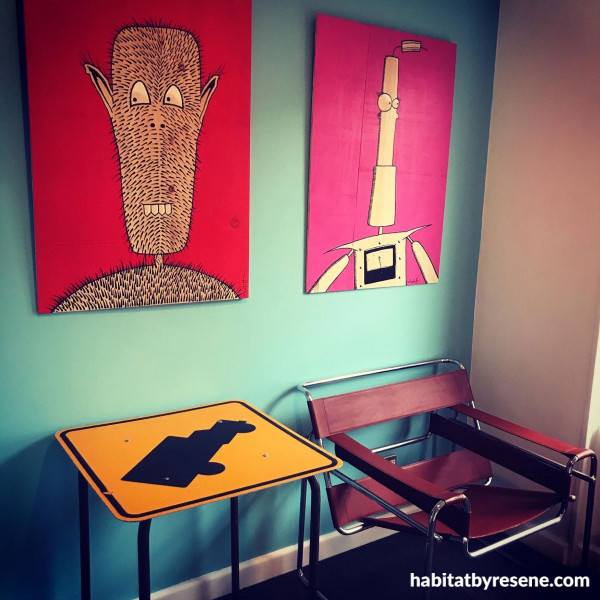 Robots and paintings collide in the Buggyrobot workshop, where Martin creates his colourful paintings using vibrant colours such as Resene Havoc and Resene Ballerina.
Martin works as an offset printer and he dedicates his time off to his creative passions; painting and building assemblage vintage robots in his workshop. He runs his own artistic business called Buggyrobot, which includes a collection of his works and is a creative hub of robots and paint. The establishment of Buggyrobot has boosted Martin's creative journey and has given him the opportunity to exhibit his colourful works as far afield as China and New York.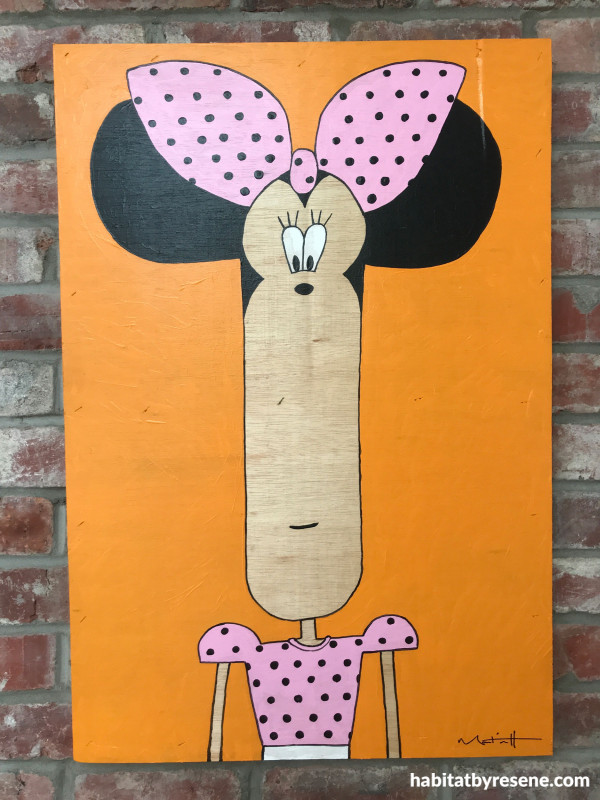 A quirky take on Minnie Mouse sees Martin using Resene White, Resene Pizazz, Resene Ballerina and Resene Black.
His choice of Resene colours tell their own adventurous stories. "Bright primary colours with a vintage hue excite me," says Martin. "The Resene range is easy to choose from and I find the testpots are clean and convenient to use.
"My favourite colour is Resene Havoc; a bright fire engine red."
Martin's favourite works include a three-metre cartoon kiwi painted outside his Titirangi home and a David Bowie Ziggy painting.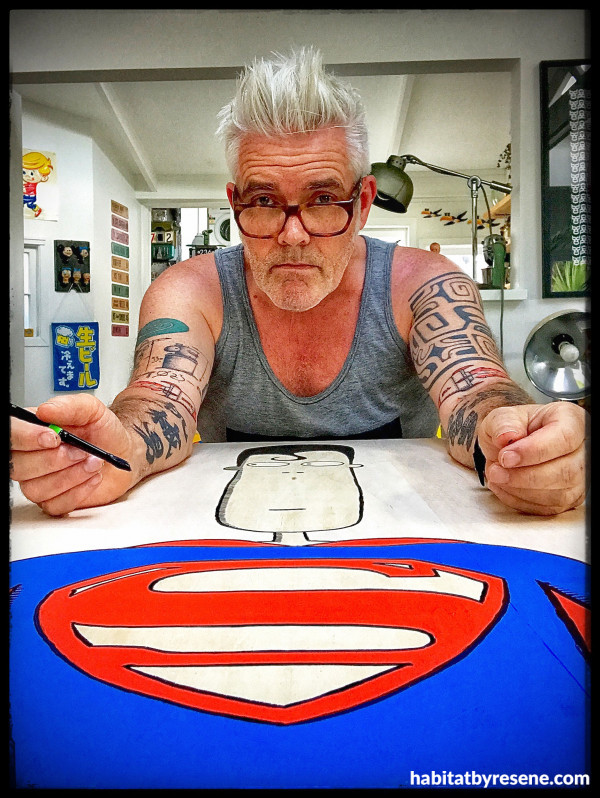 Martin uses his favourite colour, Resene Havoc, with a deep Resene Half Resolution Blue to create his own take on the comic character, Superman.
Martin's characters are painted on plywood that he upcycles from the printing industry. He then uses an eclectic mix of Resene testpots to colour his creations. "I enjoy seeing the imperfections in the plywood, with the staples and chipped surface coming through the paint," says Martin.
To see more of Martin's work, visit his website or take a look at his Instagram
Published: 28 May 2021