►
◄
latest
habitat tv
blog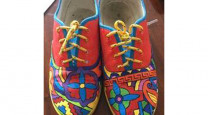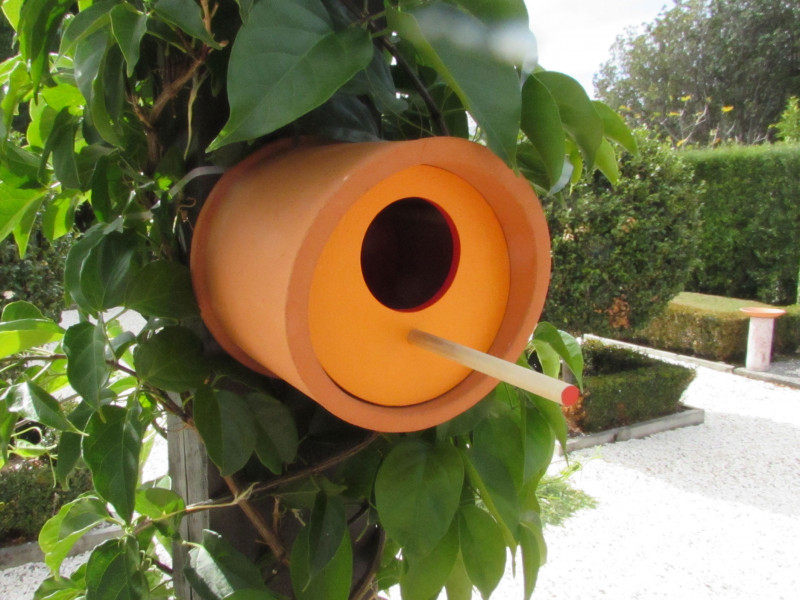 Meet the craftsman keeping native birds cosy with bespoke birdhouses
18 Mar 2021
In the bustling rural community of Matakana, Nick Charlton is busy making fabulous creations for our feathered friends. His business, Native Bird, specialises in terracotta nesting boxes for flying garden guests. Painted with pops of Resene's brightest colours, these bird homes are sure to liven up any winter garden. But it's not all about looks for Nick, who ensures every tiny home is snug and weatherproof, providing a secure place for small birds to safely nest.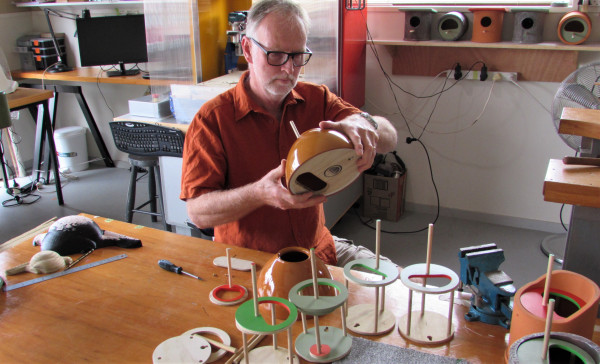 Nick hand crafts and paints each birdhouse using vibrant colours such as Resene Guardsman Red and Resene Outrageous.
Matakana company Morris and James Pottery produce the terracotta tubes/sleeves that act as the base for Nick's birdhouse. Nick adds all the remaining elements including a colourful wooden door and a clever mounting system that makes it easy to attach the bird homes to trees or fences. He finishes off his designs with a bright splash of Resene paint. Then his creations take flight, spreading joy and colour across gardens.
Nick works with locals from the Morris and James Pottery to create terracotta sleeves for the birdhouse.
Nick describes Native Bird as the perfect blend of Kiwi ingenuity, tradition and innovation. He says one of the advantages of using terracotta is that it complements a range of different Resene colours. He chooses the colour of the birdhouse doors based on customer feedback.
His birdhouses often reflect the personality of the customer. "Some people prefer more understated colours that blend with the natural environment," Nick explains.
"Others enjoy a dramatic statement in their garden.
"There's a big difference between a manufactured item and a work of art," Nick says.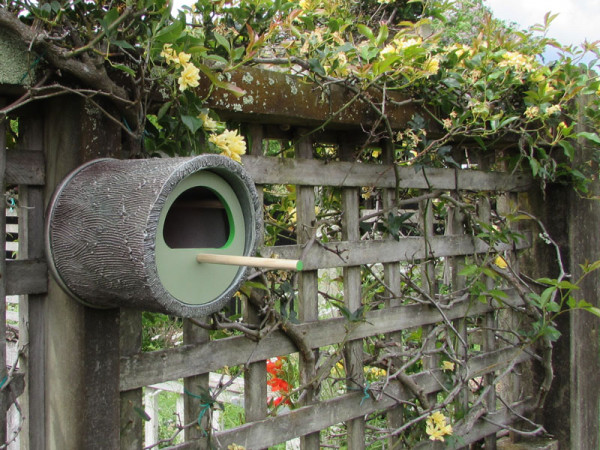 This Ponga birdhouse design uses Resene Bandicoot for the face and Resene Bilbao for a dash of detailed brilliance against the subtle backdrop.
Nick admits while his brightly coloured bird homes are dynamic and eye-catching, he prefers the serene Ponga design. The terracotta tube is coated with white clay and a glaze and the door is painted with Resene Bandicoot with Resene Bilbao on the rim and the perch. The look is "straight from the bush" says Nick.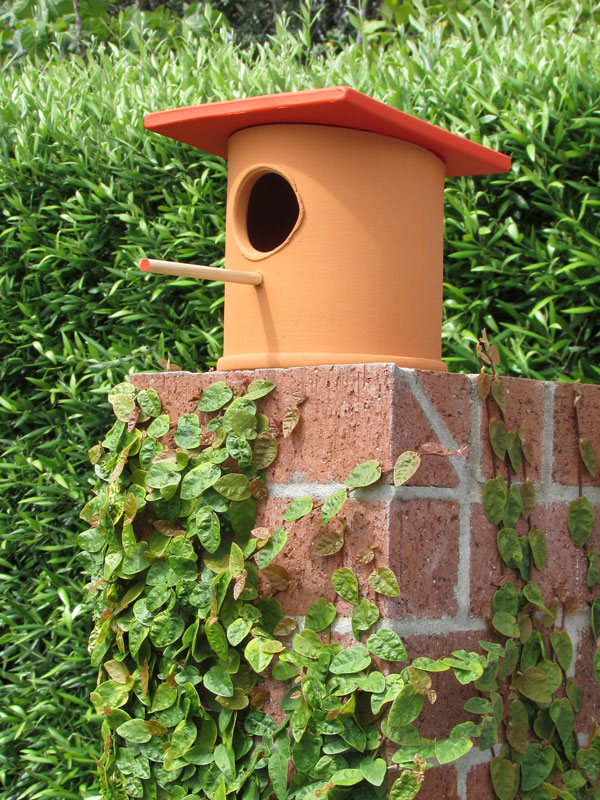 Adding a dash of colour to your winter garden has never been easier with Nick's bird homes. This home was painted in Resene Guardsman Red.
A former AUT lecturer, Nick says his Native Bird business was waiting in the wings for a while as he spent quite some time refining the design. "These bird homes are a good example of how a simple idea can take a long time to get right."
Read more here about Native Bird's new projects and how to get your hands on one of these colourful creations.