►
◄
latest
habitat tv
blog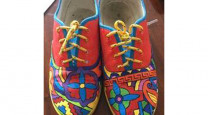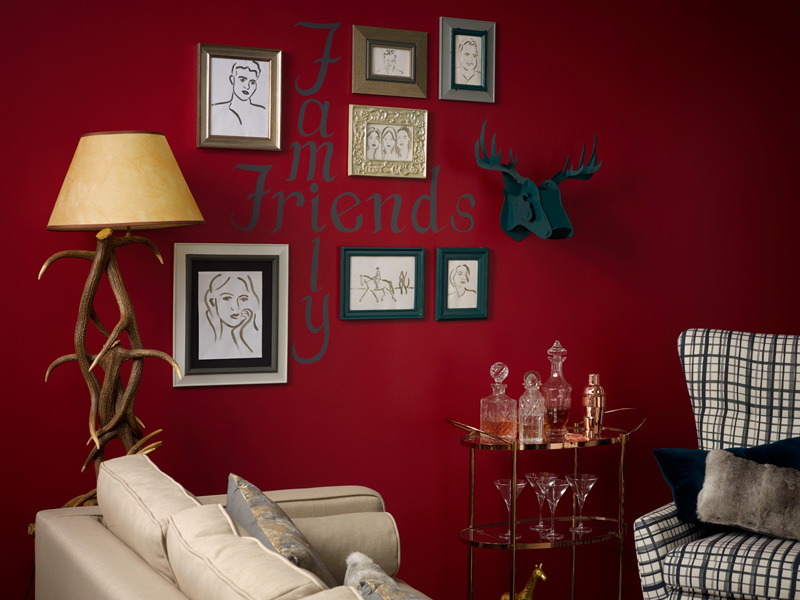 Megan's art hanging tips
06 Jul 2017
Stylist Megan Harrison-Turner shares her art-hanging and colour secrets.
While art galleries frequently have white walls so there is no colour to distract from the artist's work, we often have colour on our walls at home. How much colour depends on the style of art:
Watercolour paintings are generally quite delicate in colour and medium, so sit well on subtle wall colours. Think Resene Apple Green and Resene Breeze.
Some newer watercolour artworks have more vibrancy of pigment so can hold their own on stronger, crisper wall colours.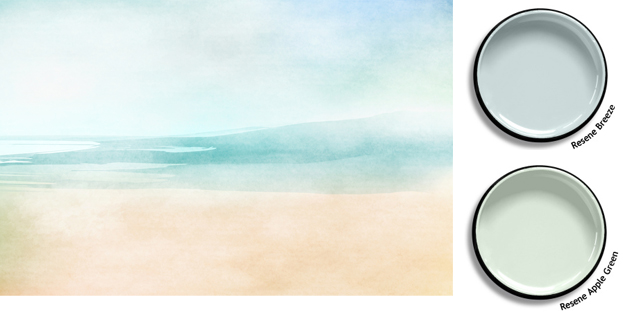 ?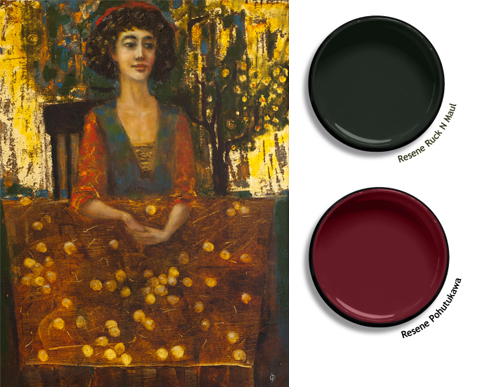 Oil paintings and works with stronger textures can sit on even stronger colours. Many of the artworks you will see in the museums and great houses of England and Europe are hung on bold colours. Almost anything with wooden or gilt frames can look stunning against dark greens, earthy reds and charcoal. Try Resene Ruck N Maul and Resene Pohutukawa.
There's a trend for oversized monochromatic art or photography, which looks stunning on clean white walls or a solid black background.
Did you know… that traditionally landscapes are framed in concave framing to draw the eye in whereas portraits are in convex frames?
Using an artwork as inspiration for your colour scheme works well. Just be sure to see the general tones of the artwork rather than pull out a tiny detail colour. One easy way to do this is to take a photo and load it into the Resene Palette Generator and it will turn it into a colour palette for you.
Picture galleries can add interest to nondescript spaces, especially transitional spaces like hallways and stairwells.
Here are four simple tips to creating a picture gallery or cluster of artworks or photographs:
Unify the frames and the subject matter. Paint a collection of frames in similar colours (all greys, or sea blues etc) to unify a collection of artworks or photographs. The frames can be different widths and styles but will be unified by colour. Family photo galleries work well because they have a unifying subject – portraits. Add a family cross-stitch, a certificate or calligraphy copy of someone's wedding vows to add interest.
Cosy but consistent. Keep the distances between the frames close and even. For small frames (those that hold 5x7 photographs) the distance between each frame should only be 2.5-3cm. The larger the frames, the larger the gaps but still err on the side of cosy.
Create a vertical and horizontal axis from which all the other frames spread. This works particularly well with a family gallery wall as more photographs can be added as the family grows. The horizontal and vertical axis has been exaggerated in the red room pictured above with the words 'friends' and 'family' but you can see how easily the gallery can grow in any direction. The frames are painted in the limited colour palette of green, gold, pale grey and dark grey (Resene Nero, Resene Half Foundry, Resene Proton metallic, Resene Gold Dust metallic and Resene Tiki Tour) to unify them. Easy DIY portraits were created by placing tracing paper over photographs and painting simple strokes with a fine brush. The walls are painted in Resene Pohutukawa.
Lay out the composition on the floor and play around with it until you're happy. Then take a snapshot on your mobile phone to refer to as you're hanging the artworks or photographs.
Other art-hanging tips
If you hate crooked frames, use two hooks on the rear of the frame itself, rather than one hook and some cord.
If you like lining your artwork up like soldiers, use a level.
Don't hang pictures or a collection of art too high. A good rule of thumb is to hang art so that your eye is level with a point that's a third of the way down the picture. Consider the viewing angle - dining room pictures can be hung lower as they are usually viewed when seated.
A long thin artwork (vertical or horizontal) will need company either from other art or furniture and accessories if hung on a large wall, or they will look lost.
Think outside the square when it comes to 'art'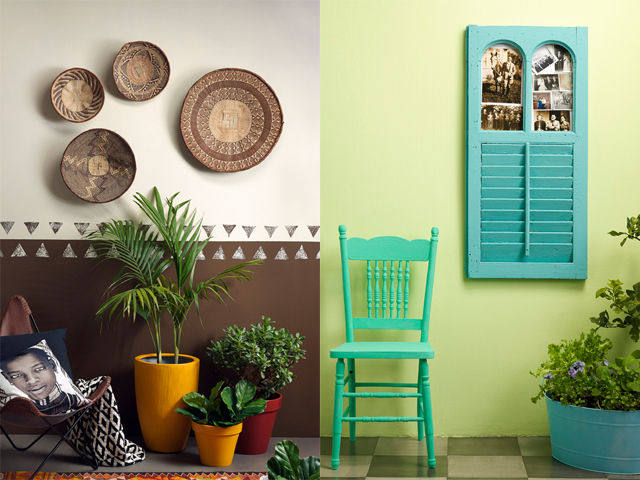 Use round baskets in varying sizes hung in a group. The upper wall is Resene Triple Wheatfield and the lower wall is Resene Bronze. Or use an old shutter, painted in Resene Hope on a Resene Fresh wall, as a photo holder.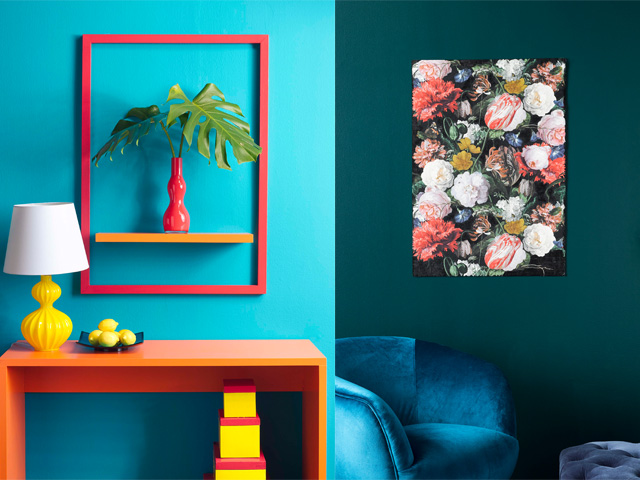 Create a framed still life by placing a floating shelf inside a frame. The wall is Resene Hullabaloo, the frame and vase are painted in Resene Candy Floss and the shelf is Resene Trinidad. Or use a piece of wallpaper over a ready-made canvas as an artwork. This is from the Resene Wallpaper Collection (358000), available from Resene ColorShops, set against a Resene Atlas wall.