►
◄
latest
habitat tv
blog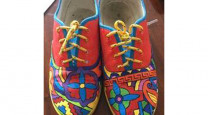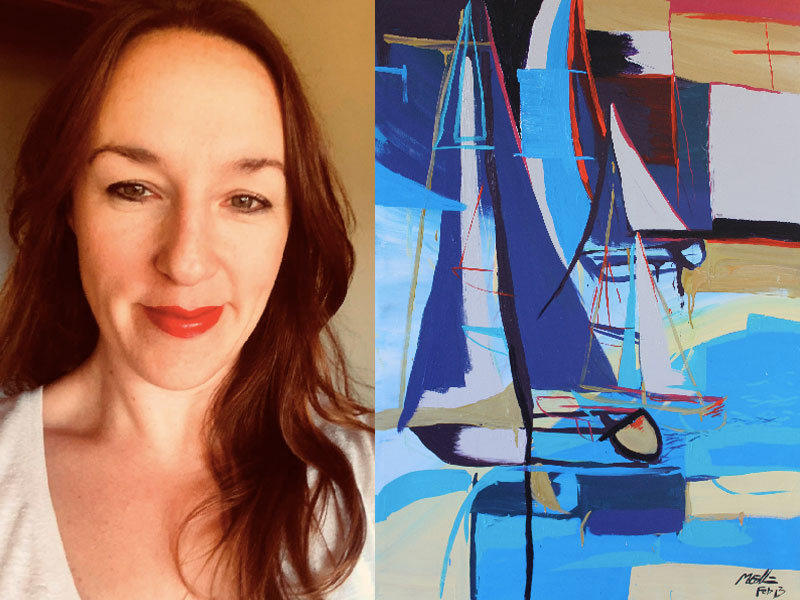 Michelle goes with the flow
27 Jun 2018
At first glimpse of Michelle Adlin's art portfolio, it's the colour that sings out to you. Painted in a semi-abstract style, mostly using Resene paints in strong, vibrant colours, Michelle combines these with her free-flowing style to create eye-catching art.
After years as an interior designer, Michelle decided to pursue her dream of being a full-time artist. She has since shown her pieces throughout New Zealand and overseas, including an exhibition inspired by and held in Sydney.
She tells us more.
Tell us about your current work or ventures.
I have a few bits and pieces I am working on at the moment. I have just completed a piece for the 2018 Waimarino Art Awards, I have a piece on the go for a local exhibition in Taupo and I am getting some works together to exhibit at the New Zealand Home and Garden Show. I'm also excited to be creating some new works to be exhibited at The Art Lounge NZ Gallery in Tauranga.
I also have a couple of large commission pieces in the pipeline, one being of Auckland harbour that I'm looking forward to getting stuck into.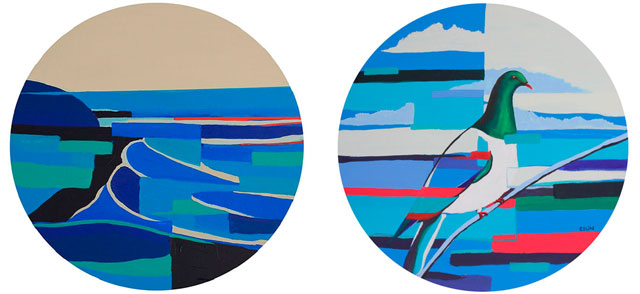 Raglan Rhythm (left) and Kereru by Michelle Edlin.
How do you incorporate Resene products and paint into your work?
I use Resene paint for a lot of my work, especially my larger pieces where I build up multiple layers – some of my paintings end up with more than 20 layers of paint. It's not often that I blend my paint, so I can easily pick the colour I desire from Resene. The texture is also perfect for my colour saturated artworks and heavily loaded or dripping paintbrushes.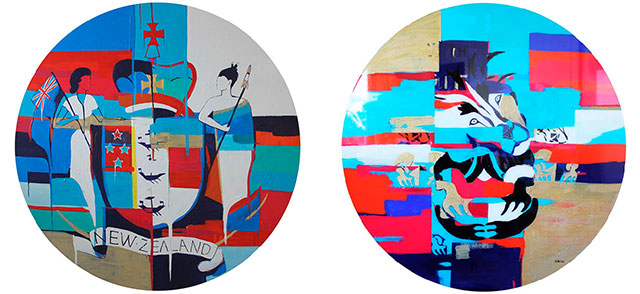 Coat of Arms (left) and Lion by Michelle Edlin.
How has the style of your pieces evolved?
My earlier pieces were mainly abstract work and my colour palettes varied widely as I explored where I wanted to go next. I look back at my older style and see a lot of constraint.
I'm much more free flowing now with my work and understand, as many artists do, when I'm 'in the flow' and when I'm just not 'in the flow'. Once you can recognise that it's just not happening you learn to put the paintbrush down.
My work is a bit more semi-abstract now with a number of subjects, including cityscapes and waterscapes. If you wanted to put a label on my work, it would be called stylistic expressionism.
What has influenced your work?
I worked in commercial interior design for 10 years and studied at the Design Centre Enmore in Sydney. I think designers are subliminally brainwashed with a love of geometric lines from the start of their career. I'm sure this is where the start of lines and layers was born in my work.
I'm influenced by artists such as Warhol, Kandinsky, Klee, Australia's Brett Whiteley, Ken Done, Aboriginal artist Emily Kame Kngwarreye and New Zealand's Dick Frizzell.
Do you have a favourite piece?
My favourite piece is probably a 1400mm x 900mm acrylic on canvas of Sydney Harbour called Bright City. I lived in Sydney for 14 years and the city was my main influence for a solo exhibition in 2013. It's an uplifting piece.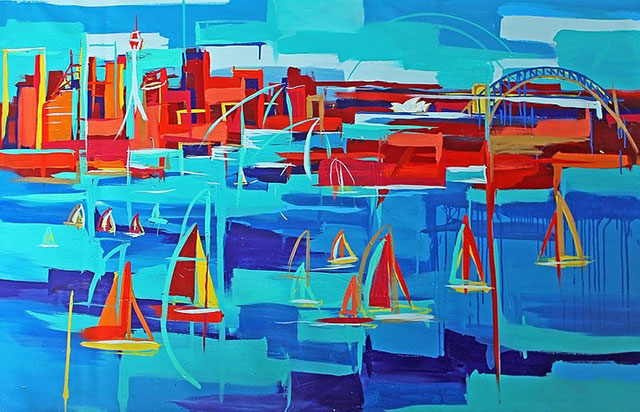 Bright City by Michelle Edlin.
And a favourite colour?
Resene Candy Floss is always in my studio.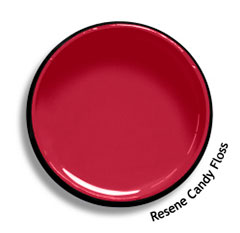 See more of Michelle's artwork at www.michelleedlin.nz and at The Art Lounge in Tauranga.