►
◄
latest
habitat tv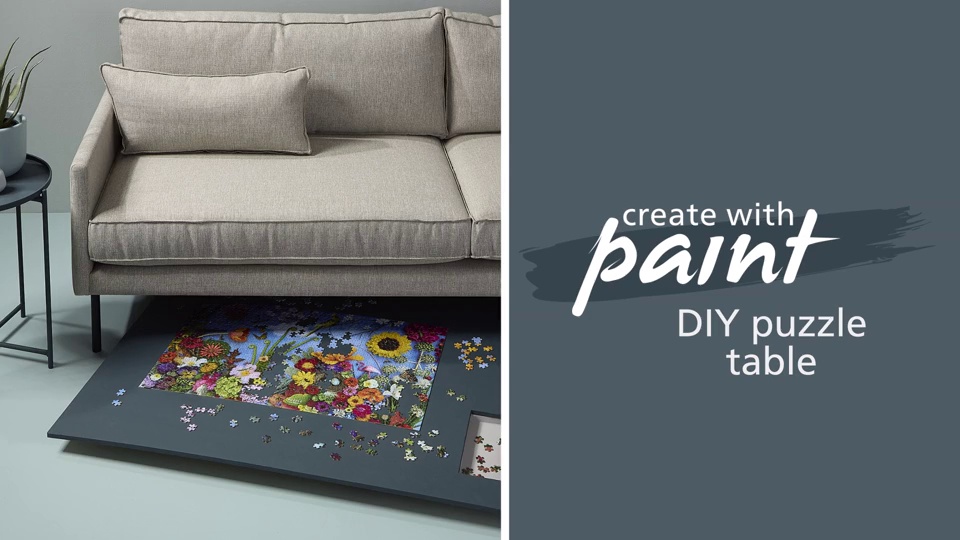 blog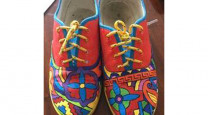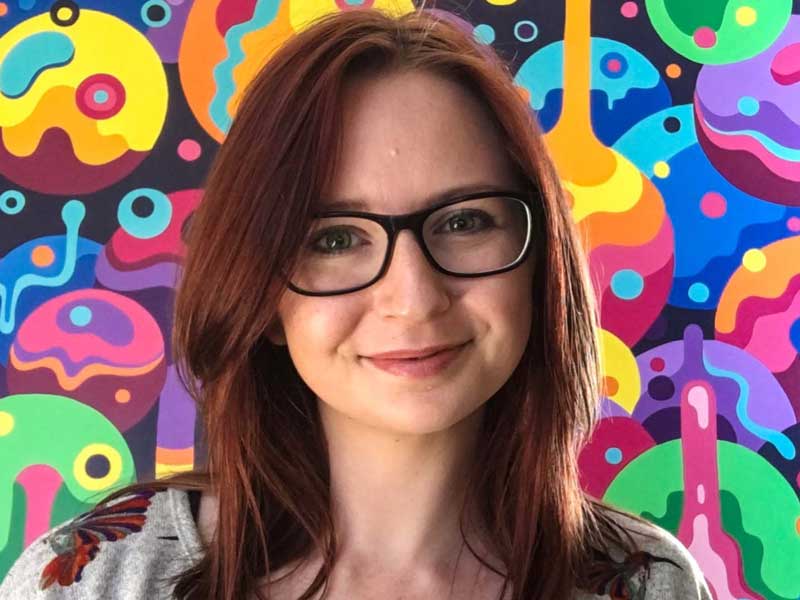 Napier mural artist Christie Wright pushes herself to the limits to create colourful floral artworks
18 Nov 2020
When Christie Wright finishes one of her showstopper murals, her overalls are usually thick with layers of vibrant paint transforming her into a walking, talking kaleidoscope of colour.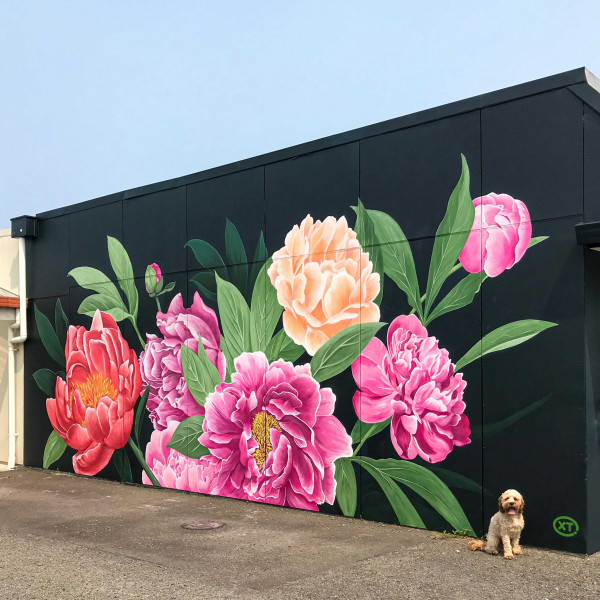 The beautiful mess on her clothes come part and parcel with her colourful works, which are everywhere from the walls of the Napier Faraday Centre Museum to the façade of the Hamilton City Library.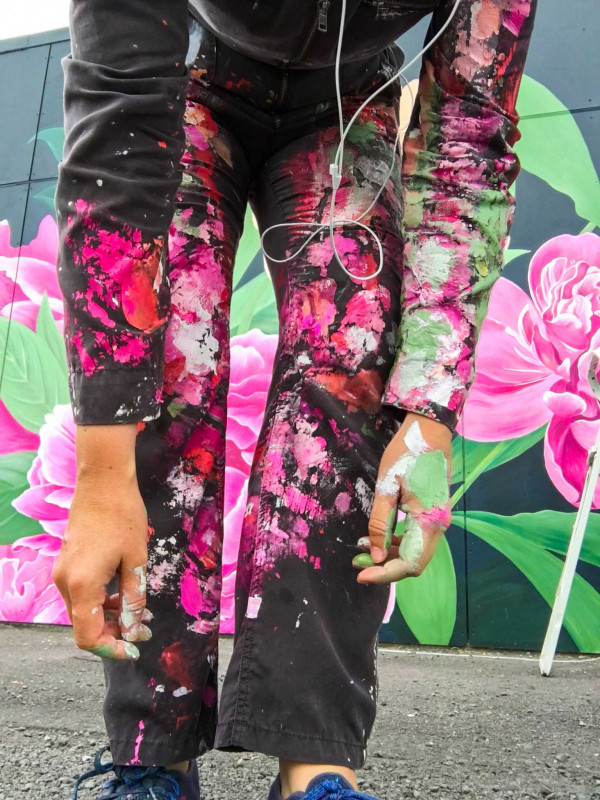 Christie's overalls are covered in paint after she finishes a mural.

"I'm always a rainbow of colours," says Christie.
"I find it's much easier to wipe the paint on my clothing rather than have rags or palettes lying around. Murals in street art festivals get particularly messy as it's a race against the clock to finish a wall. I enjoy the look of the palette of paint building up on my clothes, it's like a piece of art itself. Happy accidents."
The self-taught Napier artist is hard to pin down to a particular style; she's painted abstract flower murals and stylised people, but there is one ongoing theme – bright colour.

The vibrant fuchsia of Resene Smitten is a favourite and is always on hand in her studio. She used the colour extensively on the peony mural she created on the exterior of the Flower Barrow florist in Taradale, Napier.
"Resene Smitten is so bold. I tend to choose the brightest colours and use as many as I can," she says.
The peony work was a new style for Christie, and she was challenged by painting such a realistic subject matter during the scorching Hawke's Bay summer.

"I had only painted flowers twice before and I was very nervous to try such large, realistic flowers with little experience," she says.

"It was physically and mentally exhausting in the 34-degree heat and direct sun. All that made it so much more satisfying to see the finished result."
Different jobs require unique approaches and Christie uses many Resene testpots to allow her to use a wide range of colours. It's not surprising that Resene Uracryl GraffitiShield, a clear anti-graffiti finish which protects her work from vandals, is also a favourite product. Adapting to job conditions is essential she adds.

"No matter how much I plan or how much experience I have, there's always something that goes wrong. Learning to accept this makes life easier.
"I try to always push myself and leave my comfort zone. I learn more if I try new things under pressure. I surprise myself with what I can achieve if I just go for it."
While painting murals is physical work, Christie says she loves creating art everyone can enjoy on a day to day basis.

"I love turning boring public spaces into vibrant works of art. My days are long and climbing up and down ladders is exhausting but the result is always worth it. I do push myself but I will always take break between murals to give my body a rest."
See more of Christie's work on her website christiewright.myportfolio.com
images Christie Wright