►
◄
latest
habitat tv
blog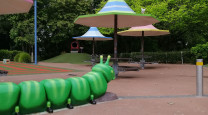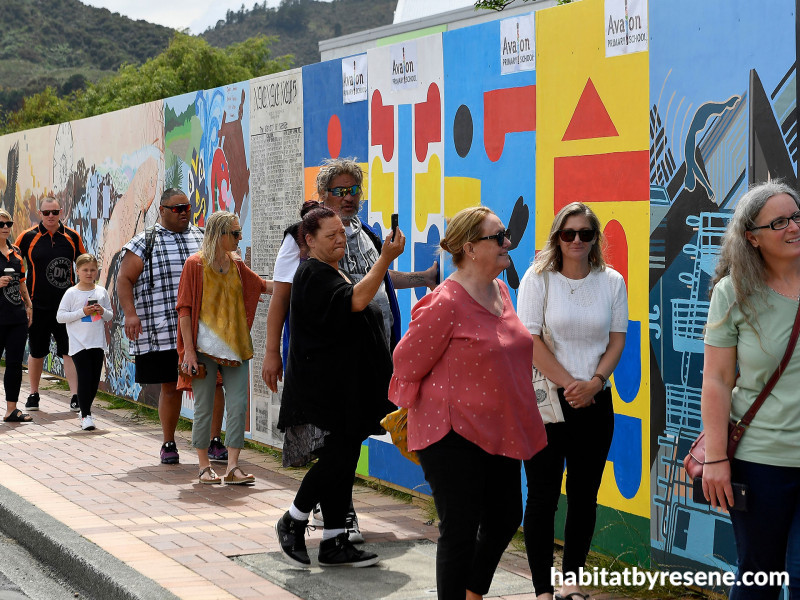 Naenae pool mural project brings local community together
10 Jun 2020
In 2019, the community pool in Naenae was forced to close due to inadequate earthquake construction. However, the Hutt City Council wasn't about to let one of the community's most frequented areas become an eyesore. Thus, a colourful mural project was put into action, supported by Resene and Mitre10 Mega Petone.
Hutt City Council Community Arts and Culture Advisor, Pippa Sanderson said, "Rather than have an unsightly chain link fence around the site, creating a depressing environment, Hutt City Council decided to have hoardings erected with community murals painted on them."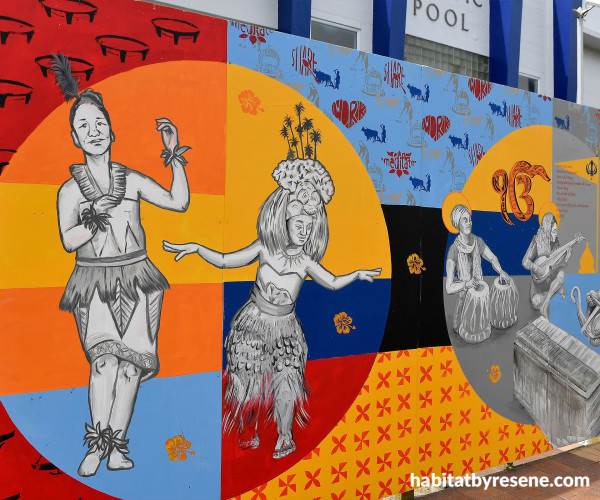 Naenae Pool Mural Launch with painted panels by Ruth Robertson, Taylor Akansha Kumar and the Naenae community.
Eight artists and 17 schools came together to create the colourful murals with artists Chevron Hassett, Tina Rae Carter, Sheyne Tuffery, and Ruth Robertson-Taylor leading two community murals each. Sanderson said, "The artists were chosen for their experience and because they had worked closely with the Lower Hutt community on mural projects in the past."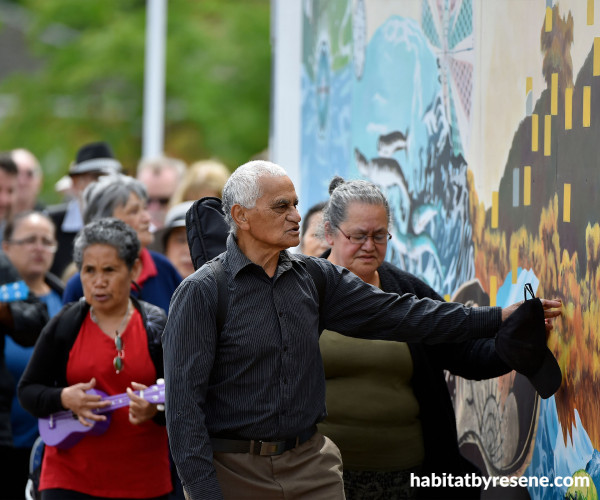 Kaumatua Bruce Aranga blessing with Team Naenae Ukulele Orchestra behind.
They were given the challenge to represent the past, present, and future of Naenae in their designs using Resene paints to bring them to life.
Sanderson says, "As someone who was a mural artist in the past, we always used Resene paints as they were the best quality. Resene has ecologically sustainable disposal and their paint is better for the environment than many other products." The final project included an impressive 93 painted panels.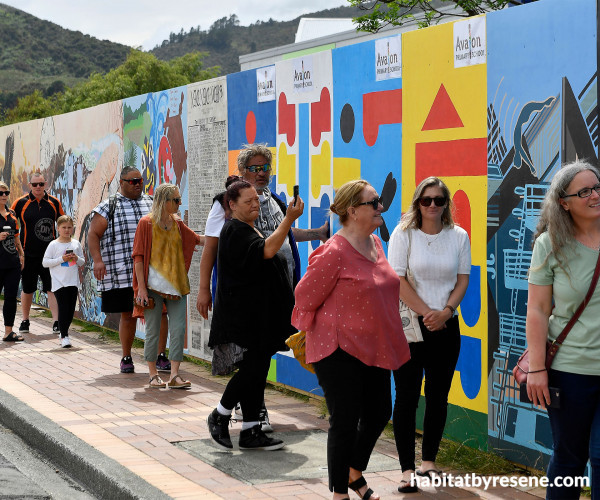 The community of Naenae came together to create beautiful murals with Resene paints to take the place of ugly fencing around the local pool construction site.
images Masanori Udagawa
Published: 10 Jun 2020