►
◄
latest
habitat tv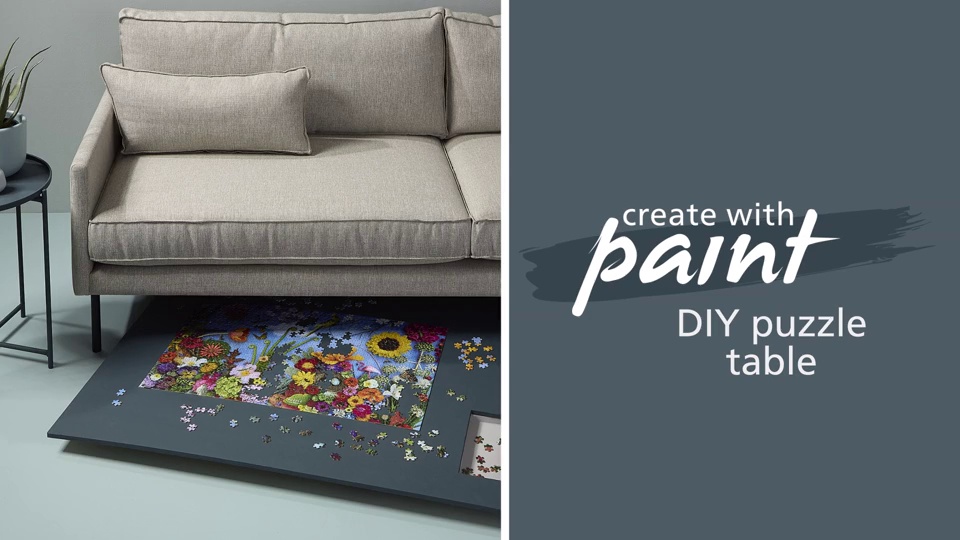 blog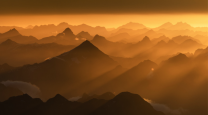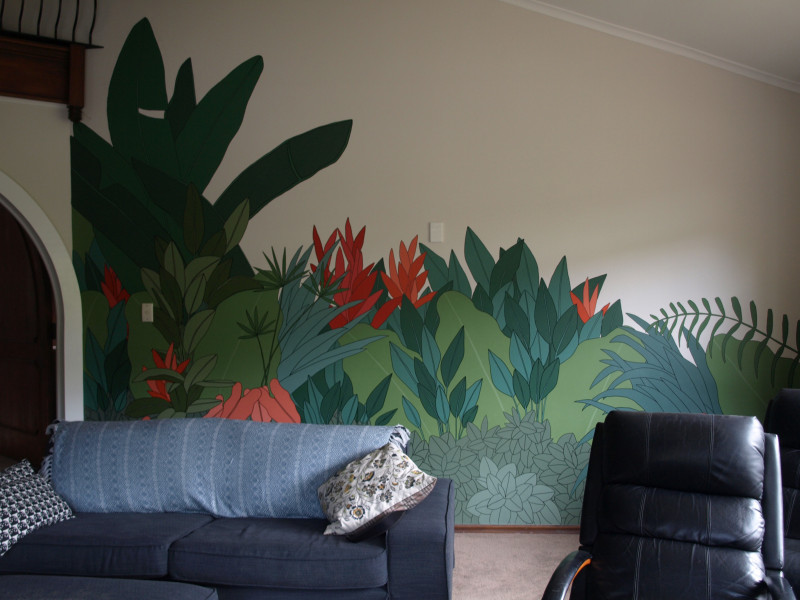 A quick word with…  nature-loving mural and illustrator Laura George of Meeko Prints
04 Feb 2021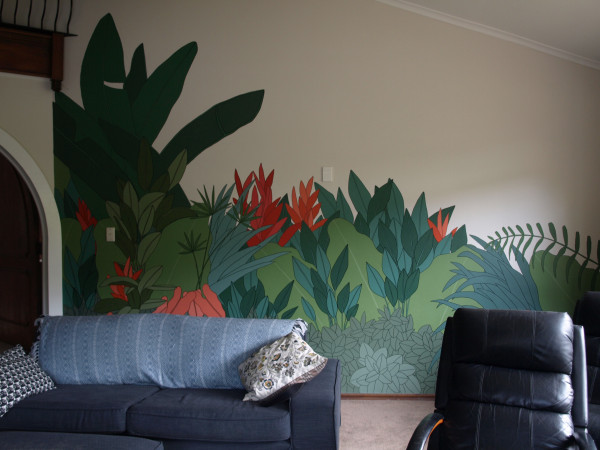 Laura's auntie loved the mural in her living room so much, she forgave her for spilling green paint on the floor. The greens in this painting include: Resene Parsley, Resene Tom Thumb, Resene Greenhouse, Resene Goblin, Resene Dingley, Resene Clover, Resene Cutty Sark, Resene Seaweed, Resene Stromboli, Resene Rivergum and Resene Green Smoke. The teuila flower detail is painted in Resene Kamikaze and Resene Sunglo.
By day Laura George works for the New Plymouth District Council as a Parks Volunteer Officer striving to make Taranaki predator free, by night she creates nature-inspired artworks which brighten up both indoors and outdoors. Laura, who works under the label Meeko Prints, has painted botanical murals that have become features on the walls of living rooms and prettied up containers. Her artistic pursuits began as typical student procrastination doodles and grew to a full-scale creations.
"During my time at University when I really didn't want to complete my Art History assignments I started to get back into drawing. I would draw A3 scenes with a 0.05mm pen, of gardens, tiles and cats. Over time this has developed into bigger works and eventually I started playing around with colour. Now I draw, paint, sew, embroider, screen print, and anything other craft that pops into my head," she says.
"I never thought painting murals would be something I wanted to get into, until by chance I applied for a job in Waikanae, where a couple wanted a shipping container on their property painted with a scene of the Kapiti Coast. Since then I have been working towards my goal of being a fulltime freelance artist."

Laura's shipping container mural features Resene Tulip Tree and many greens including Resene Parsley, Resene Tom Thumb, Resene Greenhouse and Resene Dingley. The pink flower is Resene Rouge and details are created using Resene Black and Resene Half Chill Out.
It's not surprising given her conservation-loving day job that nature is one of her biggest influences.
"I love looking at how plants grow and interact with one another and that is what I try to recreate. Most of my camera roll is pictures of my Nana's garden and she has packed so many different species of plants into such a small area. I will single out how one plant sits in front of another and try to recreate this."
To create her murals Laura sketches out a plan and then fills in further details using the design programme Procreate. She says she struggles to narrow down her colour palette but finds the advice at the Resene ColorShop extremely helpful.
"One of the main reasons I use Resene paints is how helpful I find all the staff members. I usually take in my final draft to choose colours in store and always have very helpful staff members running around collecting paints and helping me find just the right colours. There have been many instances where we change certain colours as a staff member has helped me find two colours that contrast better. Very helpful when the majority of my work is just different shades of green," she says.
Follow Laura on Instagram at @meekoprints or email her at [email protected]