►
◄
latest
habitat tv
blog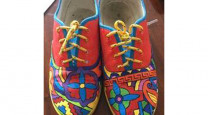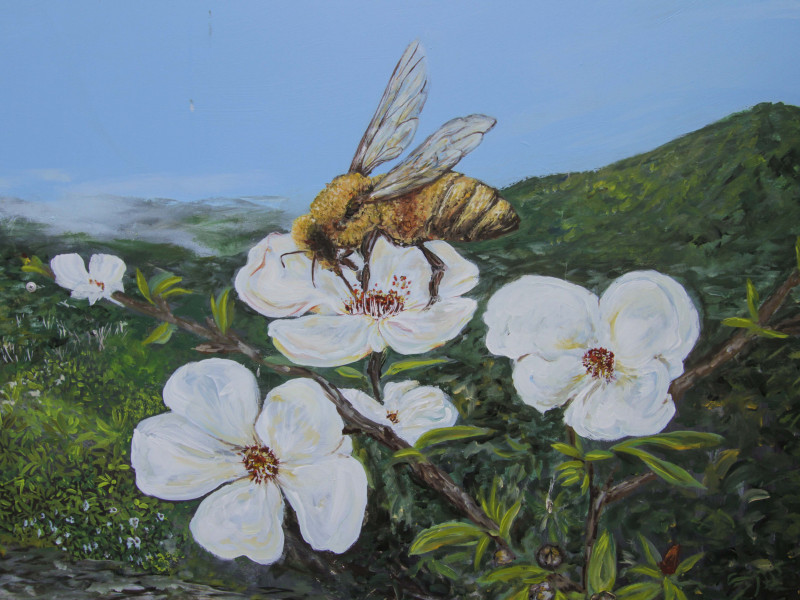 Olivia Garelja's intricate paintings are works of beauty
21 Oct 2020
Olivia Garelja has always loved filling blank space with colour. As a child, she would get lost in colouring books, and as a student, through high school and university, she would paint. For her, it's about adding and delineating strokes of paint, of being sensitive to shapes and shade.
Now a multi-disciplinary artist based in Whangarei, she sees the impact of her passion. "I really enjoy seeing what happiness a painted wall can bring to someone's life," she says. "The aspect of transforming spaces in positive ways became a massive draw factor [for me]."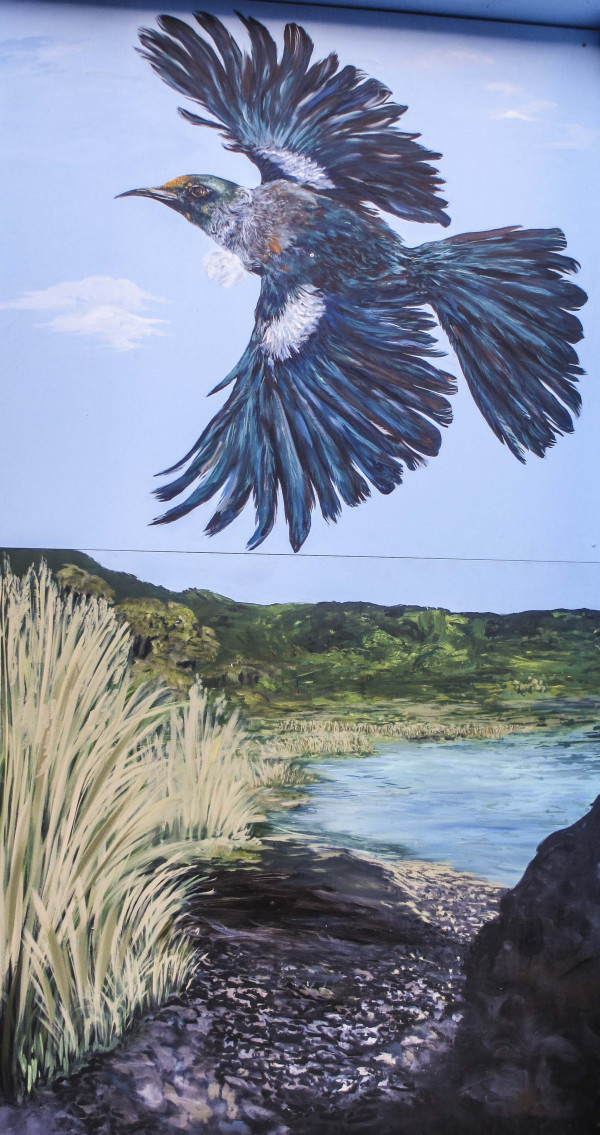 For the Northland Regional Council, Olivia created a sprawling and intricate mural in Resene Sail, Resene Bush, Resene Kaitoke Green, Resene Kitsch and Resene Elephant. It celebrates Northland's beautiful topography and encourages people to look after the area's land and sea.
Since she began painting murals professionally, making her start at Auckland's Rainbows End, Olivia has been developing her style into something surprisingly fluid. "My painting style flicks from being structured to relatively intuitive, depending on the project, client and audience," she explains. "I approach painting a wall like personal shopping for a wide audience. After analysing the space, this allows me to get an understanding of what to focus on, whether that's form or detail, strong contrasts or subtle colour changes."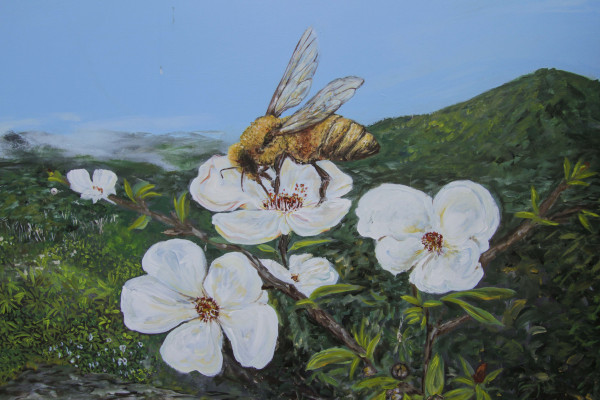 In Olivia's Northland Regional Council mural, painted in Resene Sail, Resene Bush, Resene Kaitoke Green, Resene Kitsch and Resene Elephant, there are a wealth of intricate focal points: a bee in a flower, a tui flying above the coast, people admiring scenery and playing in the sand.
For Olivia, as for many artists, every project begins with an idea or direction. Yet, beyond this, it is colour that guides her decision making. "Choosing colour is my favourite part of the planning stage," she enthuses, explaining how much she admires her local Resene ColorShop's selection of colours. "I really enjoy analysing the light within a space and seeing how this changes throughout the day. This allows me to understand the best tone on colour sheets and which supporting colours I can best use."


Over the course of five Sundays, Olivia painted a spirited Pet Essentials mural in Resene Adrenalin, Resene Anakiwa, Resene Broom and Resene White. Her favourite Resene shade, Resene Black, beautifully outlines an intricate series of animal silhouettes. It's one of her favourite projects. "I am almost inspired to generate a short moving image from the work," says Olivia.
Colour is a vehicle "to take the viewer on a journey, to allow them to be drawn into a space and feel wrapped in the image," Olivia says. You can see this in her work in Resene paints, from a sprawling nature-filled mural for the Northland Regional Council to a beautiful pet-inspired piece in a Pet Essentials store. In each case, the picture moves you from one detail to the next, pulling you in then guiding you along.
Olivia cherishes creativity and is eager to foster it. "Creativity lives less beyond a physical outcome and more in how we approach and think of everything we do," she says. "Being creative is something that I feel we get educated out of and I feel that it's my life's purpose to make sure I can be successful in using this skill."
See more of Olivia's work on her Instagram, @garelja.
images Olivia Garelja