►
◄
latest
habitat tv
blog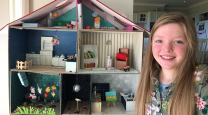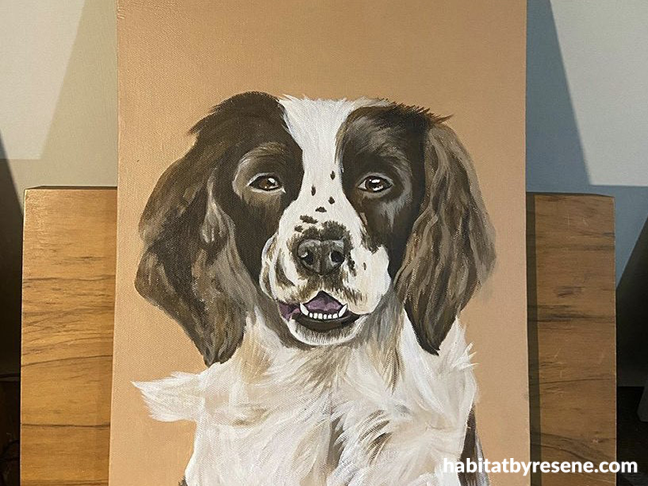 Pet portrait business is the cat's meow
31 Mar 2022
Christchurch crafter Vanessa Heaver isn't kitten around with her business Treasured Arts. The 23-year-old makes small portraits of pet cats, dogs and even horses on wooden key rings, fridge magnets and small canvases using Resene paints.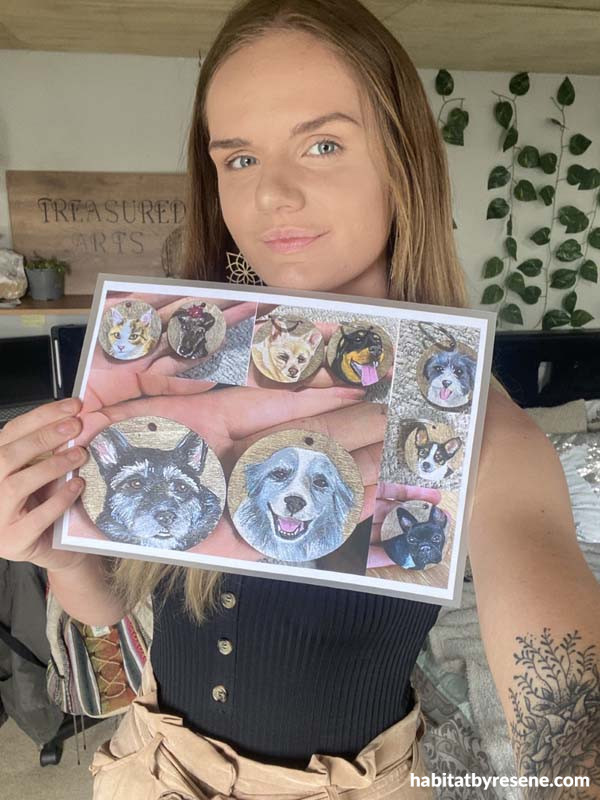 Vanessa with a variety of people's much-adored pets she's painted with Resene paints.
These cute designs, like the kitten painted using Resene Black, Resene Smitten, Resene Milk Chocolate and Resene Apache, are the purr-fect gift for any animal lover. Her arty endeavours started when she was a teen as a way to cope when life got hard and have grown from a passion into a full-time business.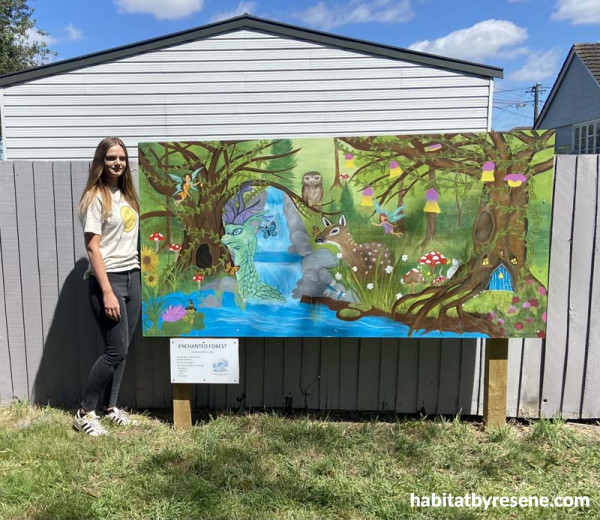 Vanessa with her vibrant 'Enchanted Forest' painting finished in Resene paints.
"I have always had a passion for art since I was a young teen. I used art as a way to cope when things were hard. I then realised I had a huge talent for painting and I wanted to share that with the world." The 23year-old takes commissions of drawings and paintings, mainly focused on customers' beloved pets. "in doing this they will always have them close. I am a huge lover of animals myself and I own a rescue dog called Sadie who loves to watch me paint."
A piece she's proud of is a penguin sculpture called "no bond is stronger than family" which was a part of the Pop-up Penguin project Christchurch Council were running, which was supported by Resene. "My penguin then went to auction and raised $35,000 for Cholmondeley Children's Centre."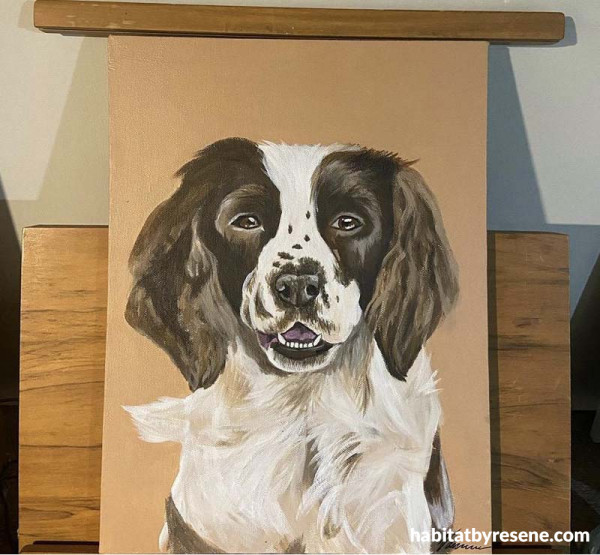 A spaniel portrait by Vanessa, using Resene Black, Resene Apache, Resene Smitten and Resene Milk Chocolate.
Another achievement was a huge mural she painted for the Shirley Village project in Christchurch. "My mural was placed in Macfarlane Park as a way to bring children joy as they made their way to school in the mornings." Resene paints are used in all her work. "I love the green and brown colours but my favourite would have to be the colour Resene Sushi - the vibrant green is a great way to add extra highlights to my work."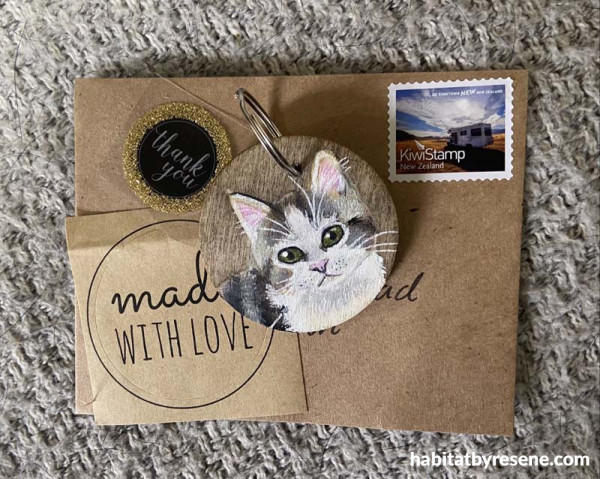 This kitten was painted using Resene Black, Resene Smitten, Resene Milk Chocolate and Resene Apache.
See more of Vanessa's pawsome work at www.instagram.com/treasured_art
Published: 31 Mar 2022