►
◄
latest
habitat tv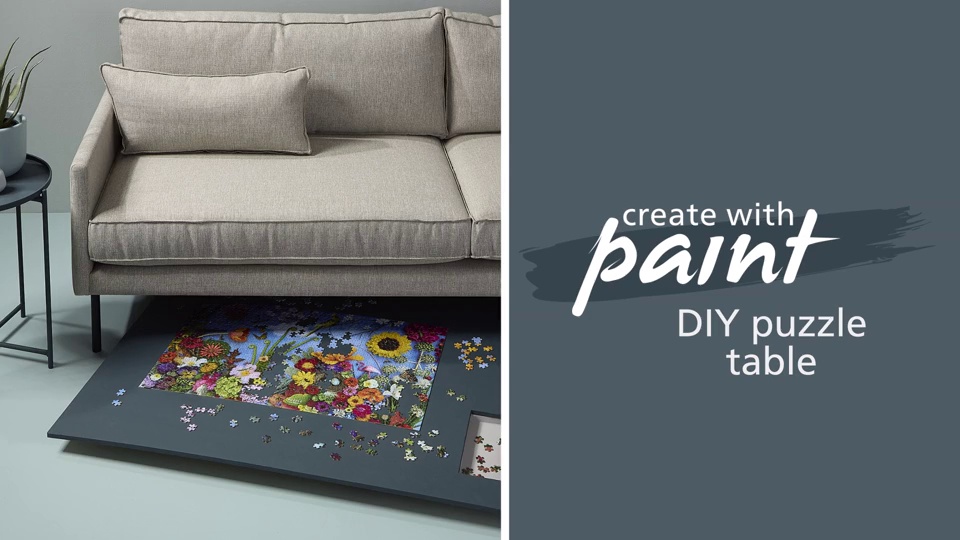 blog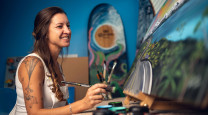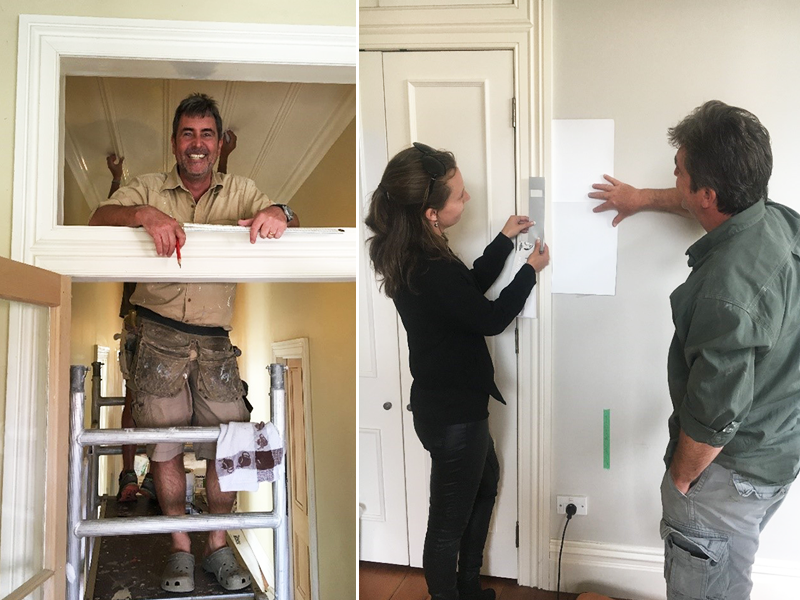 Peter faces his own reno challenge
19 Oct 2017
Before returning to Three's The Block NZ earlier this year, the show's resident building expert Peter 'The Wolf' Wolfkamp spent the summer renovating his family's Auckland villa. Peter shares with us his reno diary.
We live in a traditional Devonport villa, and the last big reno was done more than fifteen years ago, when we pushed out the back of the house to create all important? indoor-outdoor flow. The kitchen went in ten years ago, literally the day our son Joseph was born. Since then it's been a typical case of 'builder's house syndrome' – busy working, but never on my own place.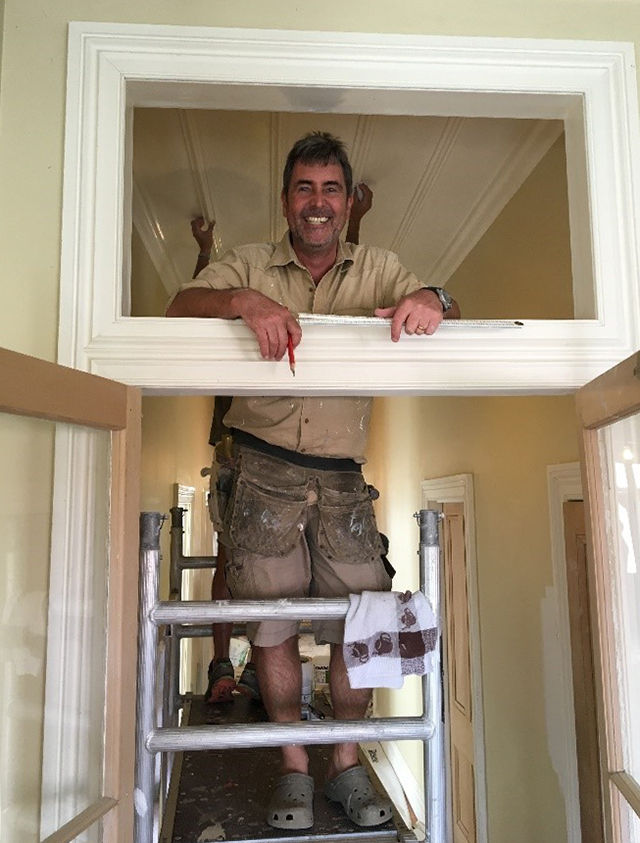 That smile on my face was before the hard slog began.
And so, at the end of last year, my lovely patient wife finally reached her limit and I made a promise: no more projects until our house is finished. Let's be clear though; what we had wasn't broken. It was unfinished in parts (door handles would be useful!) but mostly the overall feel of the house had become tired and dated.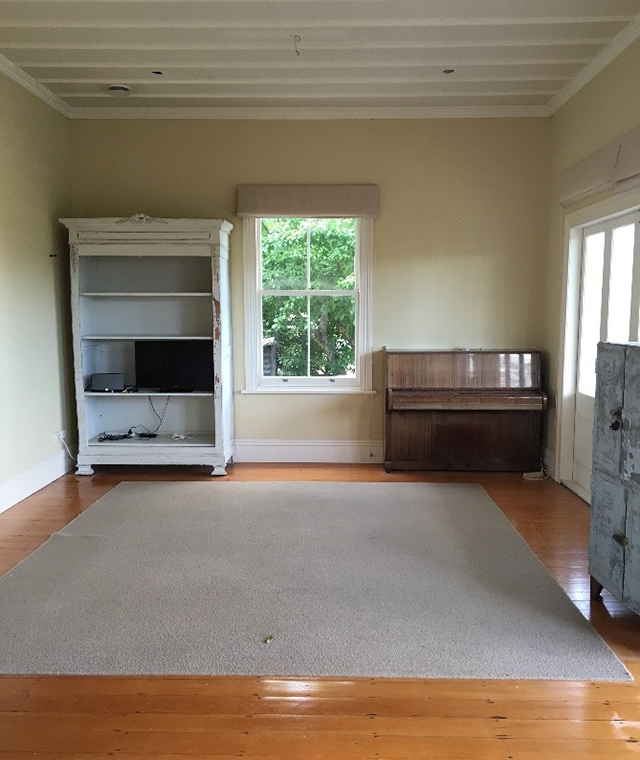 Our front room looking a little tired and ready for a refresh.
The biggest change we made was colour. We have moved from warm creamy Resene Pearl Lusta to bright and breezy Resene Half Bison Hide.
Nikki from the Newmarket Resene ColorShop in Auckland helped us choose a new white scheme that's light and modern.
Choices, choices, choices and... decisions, thanks to Nikki from Newmarket Resene ColorShop.
As important as the colours are when doing a new paint job, it's the awesome technology that I'm interested in. That's why we chose to use the Resene paint system.
Inside, the house is painted throughout in Resene Zylone Low Sheen. Zylone Sheen is flat, meaning that when you use a really light and bright white you don't get added reflection and glare. Instead you actually get to see and appreciate the colour.
We used Resene SpaceCote Flat waterborne enamel on the ceilings in the kitchen and bathroom. Resene SpaceCote is awesome for areas that get a beating. It stands up to cleaning (no more excuses for not wiping the fly-poo off the ceiling). Resene Lusta-Glo semi-gloss enamel was used for the architraves, skirting and trim.
Speed is important when doing a full house paint – the quicker it is done, the less time you (and the family) need to be out of the house.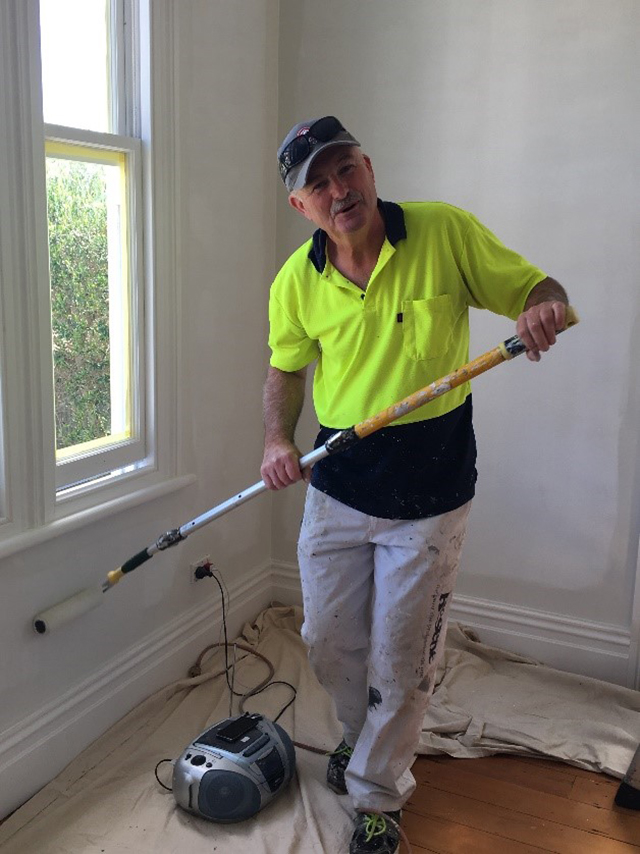 The Deco Guys made this job run super smooth.
We used a local company – Carl and the team from The Deco Guys. They were machines. They had our 45 square metre lounge prepped in a day and sprayed in one hour – the finish is supreme. Beats painting it myself as I did, square by square, all those years ago.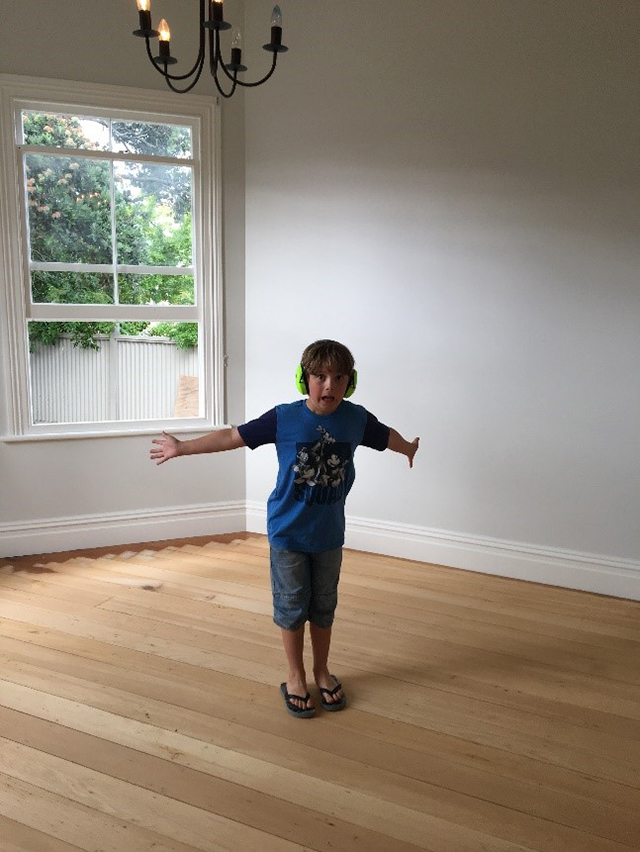 My son Joseph, super excited with his new bedroom. The walls are painted in Resene Half Bison Hide.
Updating our paint colours has also provided an opportunity to update our furniture, drapes, rugs, etc., looking at both function and aesthetics. We resurfaced and lightened the original Kauri floors. And we put in new lighting, including some LED lights. The house now feels like it's 'floating', especially in the morning light.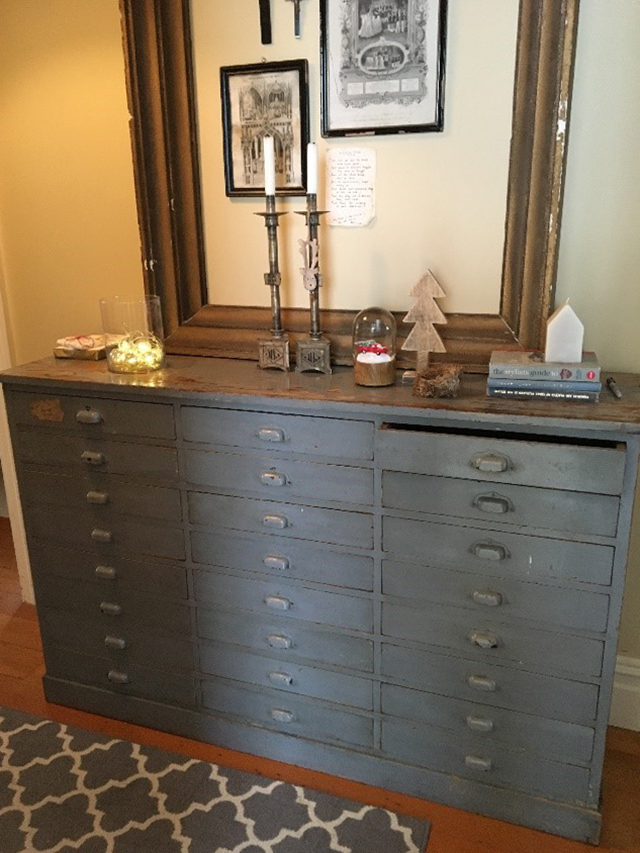 Our new dresser with plenty of storage.
Our renovation also involved:
Giving our son Joseph the room at the front of the house. The large sash windows were taken down, disassembled, and 2mm glass replaced with 6mm glass. Now the room is extra warm and quiet.

We installed extra power points to eliminate the use of multiple extension cords, a wall-mounted TV to do away with piles of leads on the floor, door handles on wardrobes, and extra on-task lighting.

In our bathroom the team from GroutPro did an amazing job cleaning and re-grouting our tiles. The bath was re-surfaced and re-coloured, and we updated the lighting. The bones of the room remained the same but it feels like a new bathroom.

The reno required us to move out and de-clutter. Every room was shifted into a 40ft container on the front lawn, and only the important, useful stuff was moved back in.

It was an opportunity to rethink what furniture we needed. In our hall, the old church pew that didn't get sat on has been replaced with a vintage dresser with 24 drawers – one for homework, one for wallet/phone/keys, and no more 'have you seen my'...
Best of all, now that our home has had a freshen up, it feels ready to go another decade… so I can get stuck back into being 'The Wolf' for another season.
Published: 19 Oct 2017