►
◄
latest
habitat tv
blog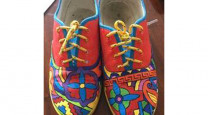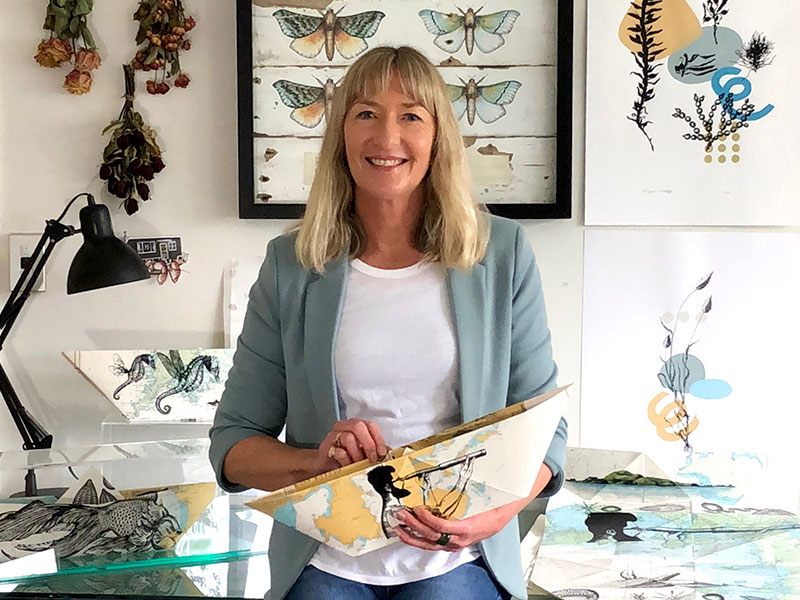 Philippa charts her love of nature
05 Dec 2018
It's no surprise Philippa Bentley's art is inspired by nature. She grew up with a large garden, close to the sea and was often to be found there damming the creek, building huts in the bush or studying insects. As an adult, based in Auckland, Philippa expresses that love of the outdoors on the water sailing.
All those influences have found their way into her art work. Her detailed drawings reflect close observation and exploration of the natural world, given a twist.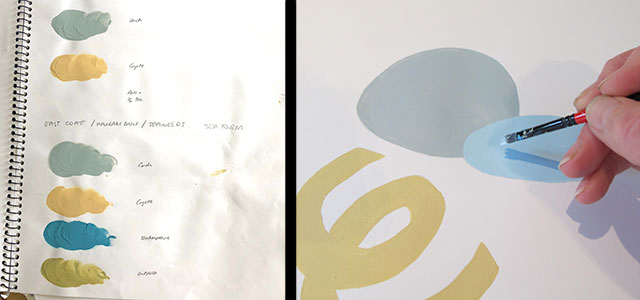 "I love the idea of retaining curiosity and a sense of wonder in the world. The themes of wonder and discovery, the explorer and collector, have recurred in my artworks," she says.
Philippa has won awards in painting, printmaking and design, and was a finalist in both the 2018 NZ Painting and Printmaking Award and Inkmasters 2018 in Australia. Her work has been reviewed as "highly unusual and utterly delightful".
While primarily a printmaker, Philippa enjoys working with a variety of media and processes in her art. What increasingly interests her is the intersection of art, design, science and technology and the possibilities it brings.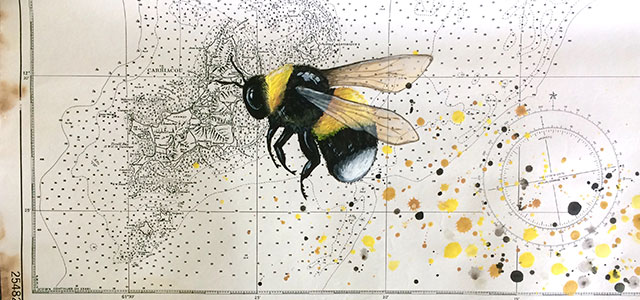 How has your style evolved?
For some years I created my own insect collections, produced on framed house weatherboards. I am now focusing on the sea and our relationship to it, with much of my recent artwork drawn, printed and painted on to marine charts. I love the beautiful colours of the old charts and each one has a story to tell.
While the subjects I have focused on have evolved over time, my processes have largely stayed constant/consistent. Observation sparks an idea which I then realise through drawing, silkscreen printing and painting.
There have been two key evolutions in my work in the past couple of years. One is the introduction of Augmented Reality in to some of my works, bringing them to life. (View more at www.philippabentley.com/augmented-reality-ar-art). The other has been creating a series of 3-D small sculptural works, my paper boats, the Diatom Arks.
The sea charts of my Paper Seas and Hic Sunt Dracones series are folded to become boats, vessels or arks and mounted in a glass case.

What are your key influences?
Experiencing the joy of the natural environment and just being outdoors mostly. I guess I have a desire to protect it as much as possible and communicate that, though subtly. I don't aim to hit people over the head with my love of the water or ecological concerns and hopes. I just want to incorporate an awareness within the artwork.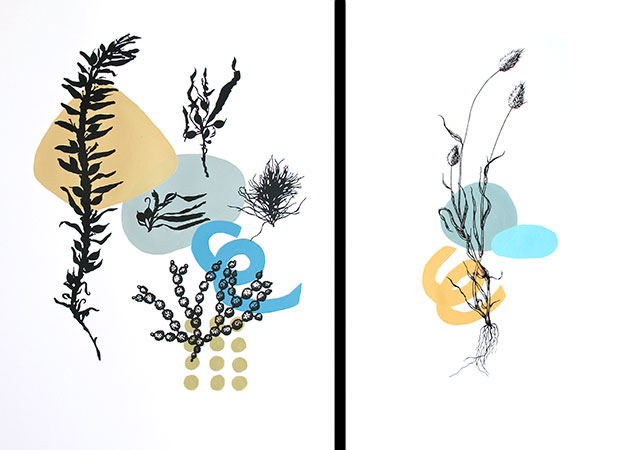 How do you use Resene paints in your work?
I have always incorporated Resene in to my practice, in a variety of ways.
I used Resene paints on my boards, with my insect collections and I've used them in my more recent prints and sea charts. For example in Sea Form and Brick Bay I use Resene for the background colour blocks beneath the screen-printed drawing of the seaside flora.
My colour palette is Resene Conch, Resene French Pass, Resene Shakespeare, Resene Coyote and Resene Outpost.
I am also painting some of my arks and have incorporated Resene paints in to these. I find Resene Conch very useful.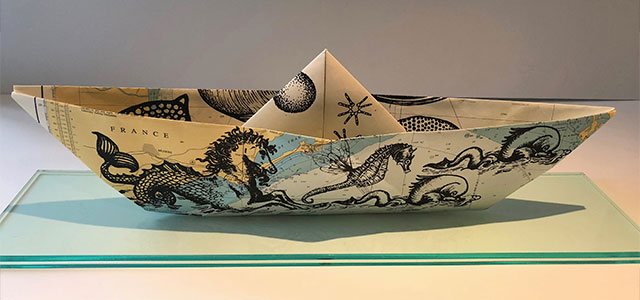 Do you have a favourite piece?
No really. I think the "current" piece is always my favourite, at any time. I get quite engrossed in each one and can only really focus on that at that time.
Do you have a favourite colour?
Oh, it's hard to pick just one! I like all the light summery sea colours like Resene Conch, Resene French Pass, Resene Cooled Green, Resene Coyote. I also like a range blues and golds, lots of white and touches of black.
In spring it's hard to beat the brightest green of new tree leaves or yellow kowhai flowers against a blue sky.

See more of Philippa's work at www.philippabentley.com, www.instagram.com/philippabentley, www.facebook.com/philippabentleyart.