►
◄
latest
habitat tv
blog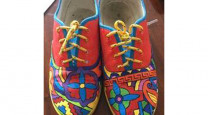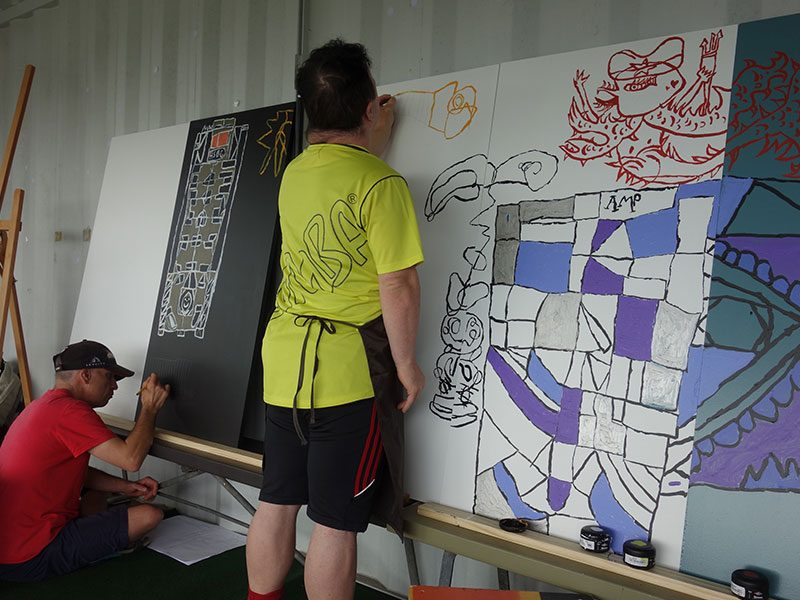 Picasso would be envious of this Auckland mural that's currently underway
21 Mar 2019
A Supported Life offers adolescents and adults with learning disabilities a wide range of support opportunities and residential options in their community.
Since 1996, the Auckland-based organisation has been a niche provider of unique and flexible services, including programmes that provide supportive housing, create opportunities for community inclusion, connection and employment, as well as recreation, leisure and creative activities.
Among A Supported Life's group of committed and loyal staff co-workers is Anna Crichton, the organisation's Art Facilitator. She helps organise classes and meaningful opportunities in a range of artistic disciplines and forges alliances with community artists and galleries to engage with persons with learning disabilities and create possibilities for them express their innate creativity.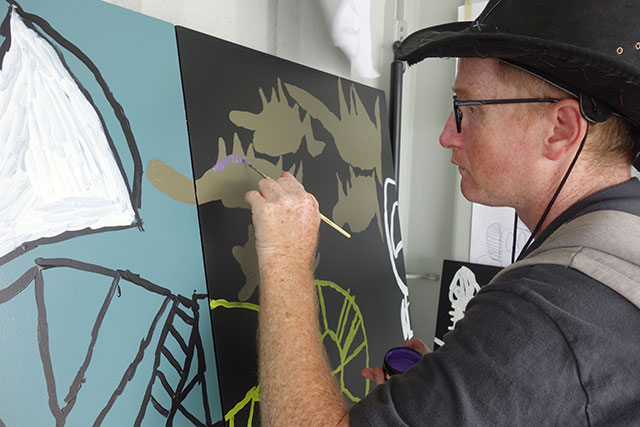 Resene donated paint for the mural's basecoat as well a large assortment of testpots so that the mural artists have plenty of inspiring colours to choose from.
"I'm normally a cartoonist/illustrator/ceramicist," says Anna, "but I've also worked for A Supported Life as a part time art facilitator for three years and like to dream up projects that will enable the public to engage with the artists."
Thanks to her efforts, a group of artists from A Support Life have just begun work on a multi-panelled mural project at Auckland's Waterfront. Together, they are working to the theme "Picasso would be envious" and are drawing their inspiration from their surroundings.
"I approached Panuku Development with the idea for the mural. They liked it, came up with a shipping container studio for our use."
On weekdays between 10am and 3pm (excluding Thursday), visitors are welcome to come observe and interact with the artists until 29 March. They can be found working in the container, located next to the pedestrian within the Wynyard Quarter.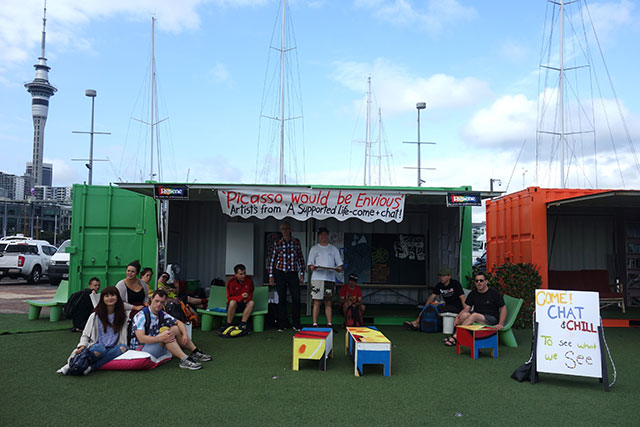 Panuku Development provided a shipping container for the artists to use as a studio while they work on the mural panels. Visitors can drop by for a chat and catch a peek of the work in progress from now until 29 March.
Anna says the artists have the choice of a whole range of colours to use on the project. "Resene have been very generous in supplying us with paint and, in that way, we will be able to achieve colourful imagery."
Anna also recently spoke with Karen Hay on RadioNZ about the project. You can listen to the interview here.
For more information on A Supported Life, visit their website at www.asupportedlife.co.nz/.